IT WAS VICTORY FOR ME
by Charles Robey
(Trussville AL)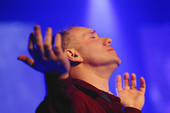 Victory In Jesus
On the cross for my sin He did plea
It was victory for me
On that happy day evil Satan did flee.
It was victory for me
For by free grace He did set me free
It was victory for me
As by my faith I received His degree
It was victory for me
Now I am living in perfect harmony
It was victory for me
Looking forward to the glory jubilee
It was victory for me
Crowns to laid at His feet hopefully
It was victory for me
Rewards to receive for a job humbly
It was victory for me
Meeting loved ones who were notably
It was victory for me
With my Savior throughout all eternity
It was victory for me

"Are we beginning to commend ourselves again? Or do we need, like some people, letters of recommendation to you or from you? You yourselves are our letter, written on our hearts, known and read by everyone. You show that you are a letter from Christ, the result of our ministry, written not with ink but with the Spirit of the living God, not on tablets of stone but on tablets of human hearts". ( 2 Corinthians 3:1-3)

Ever heard the old cliché, You are the only Bible some people will ever read". As far as Christian living is concern, there's a lot of truth in this statement.

If you want to have some fun, when in a crowd of fellow believers, just quote a certain scripture verse and have them all write down a simple meaning of the verse, to their Christian walk.

You will probably have a different interpolation for each person present.
This above scripture is a good exclamation of just such thoughts.

Likewise, this poem entitled, "Victory For Me", goes along with this same theme. As believers, we all need "victory" in all aspects of our lives, from the inception of Salvation to Heavens rewards.

Amen!