Jesus Before Herod -- Page 2 (series: Harmony of the Gospels)
by John Lowe
(Woodruff, S.C.)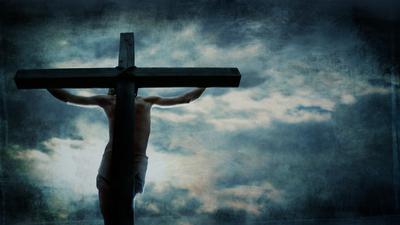 ______________________Special Notes________________________

TL1GALILEE GAL ih lee (circle or circuit) — a Roman province of Palestine during the time of Jesus. Measuring roughly 80 kilometers (50 miles) north to south and about 58 kilometers (30 miles) east to west, Galilee was the most northerly of the three provinces of Palestine—Galilee, Samaria, and Judea. Covering more than a third of Palestine's territory, Galilee extended from the base of Mount Hermon in the north to the Carmel and Gilboa ranges in the south. The Mediterranean Sea and the Jordan River valley were its western and eastern borders, respectively.

Originally a district in the hill country of Naphtali (2 Kin. 15:29; 1 Chr. 6:76), Galilee was inhabited by a "mixed-race" of Jews and heathen. The Canaanites continued to dominate Galilee for many years after Joshua's invasion (Judg. 1:30–33; 4:2). It was historically known among the Jews as "Galilee of the Gentiles" (Is. 9:1; Matt. 4:15).

Galilee was the boyhood home of Jesus Christ. He was a lad of Nazareth, as it was prophesied: "He shall be called a Nazarene" (Matt. 2:23). Here He attempted to begin His public ministry but was rejected by His own people (Luke 4:16–30).

All the disciples of Jesus, with the exception of Judas Iscariot, came from Galilee (Matt. 4:18; John 1:43–44; Acts 1:11; 2:7). In Cana of Galilee, He performed His first miracle (John 2:11); in fact, most of His 33 great miracles were performed in Galilee. Capernaum in Galilee became the headquarters of His ministry (Matt. 4:13; 9:1). Of His 32 parables, 19 were spoken in Galilee. The first three gospels concern themselves largely with Christ's Galilean ministry. Most of the events of our Lord's life and ministry are set against the backdrop of the Galilean hills.

TL2GALILEAN gal uh LEE un — a native or inhabitant of GALILEE (Luke 13:1–2; John 4:45). After the Captivity, Galilee was only sparsely resettled by Jews. Jesus (Luke 23:6) and 11 of His disciples were Galileans; only Judas Iscariot came from outside Galilee. Because of their distinctive accent, Galileans were easily
recognized when they spoke. Thus, during the trial of Jesus, it was a simple matter for the servant girl to detect Simon Peter as one of Jesus' disciples. She knew he was a Galilean; his speech betrayed him (Mark 14:70).
The name Galilean was sometimes used as a term of contempt when applied to the disciples of Jesus (Luke 22:59; Acts 2:7). Flavius Claudius Julianus, the Roman emperor (A.D. 361–363), called Christ "the Galilean God" and made a law that all Christians must be called Galileans. He apparently hoped to end the use of the name "Christian."
1
(Psalms 2.2) The kings of the earth set themselves, and the rulers take counsel together, against the LORD, and against his anointed, saying,
2
(Acts 4:26-27) The kings of the earth stood up, and the rulers were gathered together against the Lord, and against his Christ. For of a truth against thy holy child Jesus, whom thou hast anointed, both Herod, and Pontius Pilate, with the Gentiles, and the people of Israel, were gathered together,
3
(Luke 13:32) And he said unto them, Go ye, and tell that fox, Behold, I cast out devils, and I do cures to day and tomorrow, and the third day I shall be perfected.
4
(Matthew 7:6) Give not that which is holy unto the dogs, neither cast ye your pearls before swine, lest they trample them under their feet, and turn again and rend you.
5
(Isaiah 53:7) He was oppressed, and he was afflicted, yet he opened not his mouth: he is brought as a lamb to the slaughter, and as a sheep before her shearers is dumb, so he openeth not his mouth.
6
(vehemently) disrespectfully and boldly.
7
(men of war) an army, a band of soldiers, bodyguard, guards men. Herod's security force.
8
(robe) This was an elegant king's garment, probably one that Herod was prepared to discard.
9
(enmity) hostility, hate, antagonism, hatred, ill will, animosity, resentment
10
(Luke 13:1) There were present at that season some that told him of the Galilaeans, whose blood Pilate had mingled with their sacrifices.