JONAH RUNS FROM GOD
by Alex B Coloma
(Guam, USA)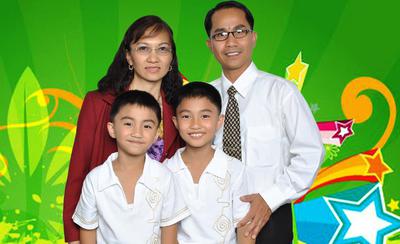 WHAT KIND OF TOWER DO YOU BUILD?

By: Alex B Coloma

Text: Genesis 11:1-9

Introduction

1. Have you heard about the story of the tower of Babel in Genesis 11:1-9? Is it necessary for us today to build a tower? If yes, what kind of tower do you want to build today?

a. The word "Babel" was he Hebrew name for Babylon which means "gate of god."

b. And it was similar to the Hebrew word "Balal" which meant to confound or confuse.

c. On the surface of the story, it offers an explanation for the many different languages spoken on earth. But there is much more to the story in which we are going to find out.

2. In Genesis 9:1, The Lord was very clear in instructing Noah and his sons "to go and replenish the earth with people."

a. However, after they departed the Ark in what is now Turkey, they traveled South until they came to Shinar and there they STOPPED the migration and settled down.

b. They stopped and settled down with the purpose of building a city and a tower. Why did the people build a tower? What is the significance of the tower of Babel in our spiritual life today?

3. In ancient times, the people agreed to build a tower because they thought the heavens were not far above the earth.

a. They thought that if only they could build a tower to the sky, they could climb up and be like gods themselves.

b. Here we see an event in human history where mankind comes up with a scheme to better himself and to make himself more powerful.

c. They built a tower to GLORIFY their own name and MAKE a place for themselves in history. (read verse 1-4)
Discussion


I. A TOWER OF SELF-SUFFICIENCY- v 1-4

A. The people of Israel had built a tower of Self-sufficiency!

1. Three times we read, "Let us… let us… let us." Self-sufficiency begins with the phrase, "I will do such and such,"

a. Whereas dependency to God begins with the phrase, "Thy will be done." Which of the two do you operate under? "I will, or thy will? "

b. God had commanded the people to disperse and colonize the whole earth and develop its many resources in a way that glorified Him.

c. But their decision was to do just the opposite by concentrating power in the development of a self-sufficient man-centered culture in Babel.

2. These people make their own plans WITHOUT thought for God.

a. So, in trying to accomplish their OWN will, the people decided in verse 4 to make a city. and in the city to build a tower to the heavens.

b. It has often been taught that the reason they are building a tower is to escape another flood.

B. This is one possibility, I suppose, and the average English translation leads us to believe this, but what is really happening here is something different.

1. In building the tower, the people are not trying to get up to God in the heaven, but they are building a tower for their inspired idol worship.

a. These people were told to worship God alone, but they were building a tower to worship the creation rather than the Creator.

b. The tower was not to reach the heavens but to glorify and honor the heavens not the one who made the heavens and the earth.

2. Forsaking God's command and neglecting our responsibility to worship God in the first day of the week is obviously an act of building our tower of self-sufficiency, if we decide or intend to do anything else on that day.

a. 2 Corinthians 3:5, "Not that we are sufficient of ourselves to think anything as of ourselves; but our sufficiency is of God;"

b. Let us therefore "seek first the kingdom of God and His righteousness" to glorify God and magnify His name.


II. A TOWER OF ARROGANCE - v.4b

A. Another tower which this people are building is that
- the tower of Arrogance. According to the last half of verse 4, these people wanted to make their name GREAT! (read)
1. Obviously, they became arrogant by refusing to recognize God's order, and they actively worked against it.
a. Once they said 'let us make a name for ourselves,' their motive became selfish & altruistic.
b. Everyone of us has a problem of arrogance, also called pride. Pride becomes sinful when it begins to inflate who you are and what you have done.
a. Have you ever used these phrases? "If I don't do it my way, then it's no way." or "I am better than anyone else!"
2. This attitude is very alarming because it is a real problem against God and more so it becomes a great problem when it is found in the church.
a. "What makes you better than anyone else? What do you have that God has not given you? And if all you have is from God, why boast as though you have accomplished something on your own?"
b. He is God and we are not. Thankfully we worship a God who has mercy and grace on each of us. He loves each of us and desires that we come back to the permanent relationship that we are suppose to have with Him
c. When we look at our lives and compare, there is only one comparison that counts, "All have sinned and fall short of the glory of God". - Romans 3:23
B. God wants us to do it His way! He wants us to lift up His name, and make His name known throughout the earth.
1. Unfortunately, the arrogance of these people cannot go on for long before He steps in. v.5-7 (read)
a. God decides in verse 7 to confuse their speech so that they could no longer understand each other and they become scattered on the face of the earth.
b. Genesis 11:8. "So the Lord scattered them abroad from there over the face of all the earth, and they ceased building the city." Their plans were stopped by the Lord.
c. When we do not follow God, and so His will, we may succeed for a while, but ruin and frustration will eventually result.
2. People who chase after other things rather than God will soon find that the bubble has burst, that what they hoped would be sweet turns bitter,
a. That a fulfilled feeling turns to EMPTINESS, victory turns into DEFEAT and glory into SHAME.
b. Here, their plans were stopped simply because they all of a sudden were not able to understand one another. v.9
c. God put an end to the people's arrogance of being powerful and important like gods.
d. 1 Samuel 2:3 "Boast no more so very proudly, Do not let arrogance come out of your mouth; For the LORD is a God of knowledge, And with Him actions are weighed.
Conclusion
a. Let us not be tempted to think that we no longer need to God's presence and don't ever think that you are smarter than God
i. Because of our education, sophistication and technology. These things are not self-sufficient and will not guarantee our eternal security.
ii. Self-sufficiency and arrogance will not help us succeed in life and will not help us reach heaven! Self- sufficiency is just a delusion and arrogance only ends in disaster.
b. The fact of the matter is...We can't live without God!
i. Remember the phrase, "God without man, He is still God but man with God, he is nothing" is always true.
ii. Jesus said in John 15:5, "..apart from me you can do nothing." Would you like to be a part of Jesus Christ through his body which is the Church? Would you like to be added to His Church?
c. Mark 16:16 it says, "Believe and be baptized" for your salvation, Acts 2:38 it says, "Repent and be baptized" for the forgiveness of your sins. Would you like to be baptized today? Please come while we stand and sing...