Jude Verse-by-verse Part 5 (series:Lessons on Jude)
by John Lowe
(Woodruff, S.C.)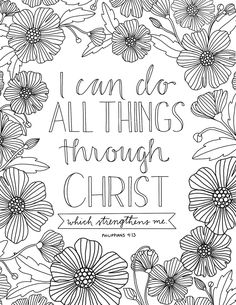 Ungodly men live without God in the world, and have no regard for God and their own conscience.
What was before . . . ordained was also "forewritten," namely, in Jude's prophecy--"But, beloved, remember ye the words which were spoken before of the apostles of our Lord Jesus Christ; How that they told you there should be mockers in the last time, who should walk after their own ungodly lusts." (Jude 1:17, 18). And in Paul's before that--"(1 Ti 4.1) "Now the Spirit speaketh expressly, that in the latter times some shall depart from the faith, giving heed to seducing spirits, and doctrines of devils;" And--"(2 Ti 3.1) "This know also, that in the last days perilous times shall come." The last days includes the whole church age. Paul stated these conditions would be prevalent in Timothy's day, for he said to him, "from such turn away" (vs. 5). Perilous times are evident today as well; and by implication in the judgments which overtook the apostate angels. The disobedient Israelites, Sodom and Gomorrah, Balaam and Core, and which are written "for an example" *(Jude 1:7 , and Jude 1:5, 6, 11). God's eternal character as the Punisher of sin, as set forth in Scripture "of old," is the ground on which such apostate characters are ordained to condemnation. Scripture is the reflection of God's book of life in which believers are "written among the living." "Forewritten" is applied also in **Ro 15:4 to the things written in Scripture. Scripture itself reflects God's character from everlasting, which is the ground of His decrees from everlasting. BENGEL explains it as an abbreviated phrase for, "They were of old foretold by Enoch (Jude 1:14), who did not write his prophecies), and afterwards marked out by the written word."

*(Jude 1. 7, 5, 6, 11) "7Even as Sodom and Gomorrha, and the cities about them in like manner, giving themselves over to fornication, and going after strange flesh, are set forth for an example, suffering the vengeance of eternal fire.5I will therefore put you in remembrance, though ye once knew this, how that the Lord, having saved the people out of the land of Egypt, afterward destroyed them that believed not. 6And the angels which kept not their first estate, but left their own habitation, he hath reserved in everlasting chains under darkness unto the judgment of the great day. 11Woe unto them! for they have gone in the way of Cain, and ran greedily after the error of Balaam for reward, and perished in the gainsaying of Core."
(Ro 15.4) "For whatsoever things were written aforetime were written for our learning, that we through patience and comfort of the scriptures might have hope."
ungodly men. Two prominent features of these ungodly persons are their depraved conduct and their corrupt doctrine. By their behavior, they turn the grace of God into vulgarity. They twist Christian liberty into license, and pervert freedom to serve, into freedom to sin. In their doctrine, they deny the only Lord; God and our Lord, they deny Jesus Christ. They deny His absolute right to rule, His deity, His shocking death, His resurrection—in fact; they deny every essential doctrine of His Person and work. While professing an unrestrained liberality in the spiritual realm, they are rigidly and fiercely opposed to the gospel, to the value of the precious blood of Christ, and to His being the only way of salvation.
Ungodly men live without God in the world, and have no regard for God and their own conscience. They perverted the truth of the gospel and in so doing undermined the grace of God. They are to be dreaded, and consequently they should be avoided, not only those who are wicked due to sins of commission, but also those who are ungodly due to sins of omission, who, for example, inhibit prayer before God, who dare not reprimand a rich man, when it is their duty to do so, for fear of losing His favor and the advantages they hope to obtain from him, and who do the work of the Lord without taking due care and attention. In the Bible all such persons, false doctrines, and impure practices, have been forbidden and condemned; and in the following verses, the apostle immediately produces several examples, namely, the disobedient Israelites, the unfaithful angels, and the impure inhabitants of Sodom and Gomorrah. The punishment of such men was also written down in the Bible: "But there were false prophets also among the people, even as there shall be false teachers among you, who privily shall bring in damnable heresies, even denying the Lord that bought them, and bring upon themselves swift destruction" (2 Peter 2.1).
turning the grace of our God into lasciviousness, Turning the grace of our God into lasciviousness— refers to making the grace and mercy of God a covering for crimes; insinuates that men might sin safely who believe the Gospel, because in that Gospel grace abounds. But perhaps, what is meant here is the goodness of God, for I cannot see how
they could believe the Gospel in any way, and yet deny the Lord Jesus Christ; unless, which is likely, their denial refers to this, that while they acknowledged Jesus as the promised Messiah, they denied that He was the only Lord, Sovereign, and Ruler of the Church and of the world. There are many in the present days that hold the same opinion.
As discussed previously, the false teaching of Gnosticism taught that the spiritual realm and the physical realm were totally separate and incompatible. These imposters within the church believed that the Lord God ruled the spirit world but did not concern Himself with the things of the earth. Therefore, it was possible to pursue the special knowledge required to gain access to the spirit world while simultaneously indulging in the excessive pleasures of the flesh. Since one did not affect the other, the Gnostics did not perceive this as inconsistent with Christian teaching, although the early church quickly identified it as heresy. Jude cautioned his audience to be vigilant against these terrible fallacies that dilute and destroy the truth *(Ephesians 4:14).
*(Ephesians 4:14) "That we henceforth be no more children, tossed to and fro, and carried about with every wind of doctrine, by the sleight of men, and cunning craftiness, whereby they lie in wait to deceive;" God desires that we be stalwart Christians with doctrinal stability, spiritual perception, responsibility, and direction toward the goal. Too many are content to remain in weakness and immaturity, spiritual infancy. Tossed to and fro. Cast about as driftwood on the waves of the sea. This is a picture of instability, helplessness, and restlessness. Carried about with every wind of doctrine. Christians should not be whirled around in circles by every shifting wind of false doctrine. If not anchored in Christ, Christians are at the mercy of these ever-changing winds which blow unstable souls in every direction. By the sleight of men. By the deceit and dishonesty of the religious quacks. And cunning craftiness. These unscrupulous, scheming frauds stop at nothing to ensnare fickle souls by their clever deceit and treacherous trickery. Whereby they lie in wait to deceive. By deliberate planning and scheming deceit, they wrestle, twist, and pervert the Word of God (Acts 13:10; Gal 1:7; II Pet 3:16). The Christian's only hope is to "search the scriptures daily, whether those things were so" (Acts 17:11).
the grace of our God—A phrase for the Gospel especially sweet to believers who appropriate God in Christ as "our God," and so rendering the more loathsome the vile *perversity of those who turn the Gospel state of grace and liberty into a ground of **licentiousness, as if their exemption from the law gave them a license to sin.
*perversity--stubborn unreasonable behavior: being perverse, especially willfully persisting in actions that seem contrary to good sense or your own best interests
**licentiousness: sexually immoral: pursuing desires aggressively and selfishly, unchecked by morality, especially in sexual matters.
and denying the only Lord God, and our Lord Jesus Christ. These words may be translated, 'Denying the only sovereign God, even our Lord Jesus Christ.' Such imposters as we have here deny the Lord Jesus Christ. They do not deny the existence of Jesus but simply reject that He is Lord, the Christ, the Anointed One. They deny that He is God and that He is coming again. They deny that He paid for sin on Calvary, that He is Messiah and Savior, or even that they need a Savior. However, denying any or all of these facts does not alter the truth about them. One day, everyone will stand before Almighty God and acknowledge Who He is. In human terms, such people may be very moral, but from God's perspective, they are immoral and spiritually bankrupt.
The remainder of Jude's letter issues warnings and judgments against these kinds of people. They have always endeavored to destroy the work of Christ and will do so until Christ comes again. In the meantime, we are charged "to continue your fight for the Christian faith that was entrusted to God's holy people once for all time."
III. The Apostate Past. 5–7.
A. Israelite Apostasy. 5.
5 I will therefore put you in remembrance, though ye once knew this, how that the Lord, having saved the people out of the land of Egypt, *afterward destroyed them that believed not.yed
*Afterward: Greek, "secondly"; in the next instance "destroyed them that believed not," as contrasted with His in the first instance having saved them.
Like the Jews in the wilderness, the fallen angels, and the evil cities of the plain, these false Christians reject the authority of God. Their words are defiant and defiling. Like Cain (Gen. 4), they have no saving faith, but they do have religion. Like Balaam (Num. 22–24), they use religion as a way to make money; and like Korah (Num. 16), they defy the Word of God and the authority of God's chosen servant.
J