Just Begin Again
by Susan Nikitenko
(Ohio)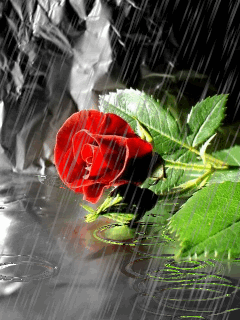 October 8th, 2011

Where are you going?
What are you doing?
You're living your life;
At your own choosing.

Raindrops are falling;
Jesus is calling.
Stop drifting away;
Oh seek Him today.

The winds are churning.
A time of learning.
Troubled waters grow;
Teardrops falling flow.

The winds swirl around;
Because sin abounds.
Come back to Jesus;
In love He frees us.

His arms are greeting;
He hears your weeping.
He calms the great winds;
His loves never ends.

One step and then two;
He'll walk beside you.
Just begin again;
Walking close to Him.

Proverbs 24:16
For a just man falleth seven times, and riseth up again:
but the wicked shall fall into mischief.