Keeping a Heavenly Focus Part 2
by John Lowe
(Laurens SC, USA)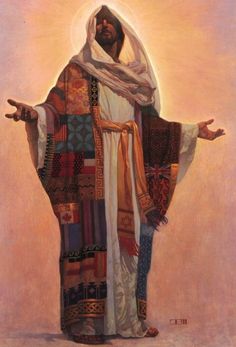 Keeping our focus on Jesus greatly influences all our values
Once again, these were characteristic of their former lifestyles.

The first three of these terms describe various expressions of a bad disposition.
Anger is the displeasure shown toward another person, and wrath is more of a sudden outburst of anger.
And malice is a feeling of hatred for another--it' there in the heart when a person takes pleasure in someone else's misfortunes.
Next, the apostle named various sins of speech.
A bad temper is often expressed in blasphemy; that's a term that means to speak falsely of someone, as in gossip.
Filthy communication includes all kinds of corrupt speech such as profanity, cursing, obscenities, and foul words in general.
Paul offered a final appeal--lie not to one another.
Paul's forceful command can be stated this way: Stop lying to one another!
All these corrupt attitudes, actions, and words belong to the old man--the evil human nature every person has from birth.
We must decisively turn from such ungodliness, and put evil deeds to death, and put on the new man--the nature of Christ Him¬self.
This holy, godly, nature is continually in the process of being renewed as we gain greater knowledge of Christ and all He does for us.
We are continually being made into the very image or likeness of our Creator. ......, ,
If we want to please God, we must put off the old ways and--
PUT ON THE NEW WAYS
(Col. 3:12-14, 17)
That's what we're told in Colossians 3:12-14.

12Put on therefore, as the elect of God, holy and beloved, bowels of mercies, kindness, humbleness of mind, meekness, longsuffering;
13Forbearing one another, and forgiving one another, if any man have a quarrel against any: even as Christ forgave you, so also do ye.
14And above all these things put on charity, which is the bond of perfectness.

The practice of taking off dirty, filthy, sweaty clothes and replacing them with clean garments is a common experience.
Paul used this figure of speech to illustrate how a believer must remove old ways of thinking, acting, and speaking, and replace them with Christlike attitudes and actions.
The reason for such a major transformation is the internal changes we experience as believers.
A person can change garments but remain the same person.
But Paul was referring to a change in one's very nature.
Think about the three expressions of God's grace that bring about this change.
They are "elect of God", "holy" and "beloved".
Because God loved us as He did, He elected or chose us to be set apart as His children.
In other words, He has saved us, and because we are saved, we should act like the people of God.
Let's look at the various articles of the new wardrobe we should be wearing.
In
the verses we just read, Paul gives us a list of eight beautiful garments we must put on and wear forever!
"Bowels of mercies" refer to expressions of tenderness toward those who are hurting.
Today we might call this empathy.
"To show kindness" means to have a gracious spirit or an attractive disposition.
When we have an accurate opinion of ourselves, we show "humbleness of mind" rather than pride.
A "spirit of meekness" is displayed when a person shows consideration for the feelings of others.
Possessing these traits doesn't make a person weak; in reality, authentic expressions of these qualities arise from strength.
Being "longsuffering" means putting up with irritating people and circumstances without becoming angry or complaining.
"Forbearing one another"--"bearing with one another"--are expressions of patience.
And all of these virtues require that we be consistently forgiving of one another.
This isn't optional: because if the Lord forgave us, we must forgive others (see Matt. 6:14-15).
The person who refuses to forgive has failed to understand and appreciate the meaning of being forgiven.
Finally, Paul referred to charity--love--as the bond of perfectness--like a belt that holds all the other garments together.
And love is above all of these things in the sense of being the most important quality.
What makes it so important?
Every Christian virtue is an expression of love!
In Paul's Letter to the Galatians, the apostle gave a list of Christian virtues very similar to the ones he named in this passage.
He called these the "fruit of the Spirit" (Gal. 5:22-23).
Only the Holy Spirit can produce such beautiful garments; we put them on by yielding daily to His control.
Verse 17 gives a concluding summary for this part of Paul's letter.
17And whatsoever ye do in word or deed, do all in the name of the Lord Jesus, giving thanks to God and the Father by him.
Note his instruction: Whatsoever ye do in word or deed, do all in the name of the Lord Jesus.
Christians bear the name of Christ; we are His representatives in this world.
How important is it that we give an accurate witness of His life through all we say and do.
Although Jesus remains in heaven, seated at the right hand of the Father, we have His Spirit abiding in us and enabling us to be all He calls us to be.
LESSON WRAP-UP
Take time to meditate on the three main topics in this week's study.
These are worthy commands based on Scripture: Focus on Things Above, Shed the Old Ways, and Put on the New Ways.
Seek to conform more fully to these ideals from God's Word.
As you maintain the right perspective on life, your example will make a positive difference in your world.