Lesson 1: Dear Ephesians (Ephesians series) Part 1 of 3
by John Lowe
(Woodruff, S.C.)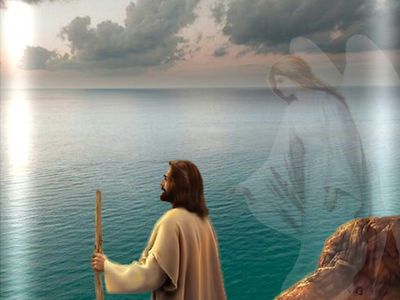 Book of Ephesians

By: Tom Lowe Date: 11/7/16



Lesson 1: Dear Ephesians (1:1-2)



Ephesians 1:1-2 (NIV)

1 Paul, an apostle of Christ Jesus by the will of God,
To God's holy people in Ephesus, the faithful in Christ Jesus:
2 Grace and peace to you from God our Father and the Lord Jesus Christ.


Ephesians 1:1-2 (ESV)

1 Paul, an apostle of Christ Jesus by the will of God,
To the saints who are in Ephesus, and are faithful in Christ Jesus:
2 Grace to you and peace from God our Father and the Lord Jesus Christ.

Introduction
The first two verses of Ephesians make up the salutation. This type of salutation was the usual way of starting a letter in Paul's day. The custom was to give first the name of the writer, then to identify the reader or readers and finally to express greetings. Paul in his letters followed this pattern. However, he always gave it a decidedly Christian flavor and varied and amplified it according to circumstances.

Evidently, the Ephesians letter was originally circulated as an epistle intended for all the churches of the Roman province of Asia (of which Ephesus was the capital city). The church at Ephesus likely received this letter first, and later was entrusted with its safekeeping. Thus the letter eventually became identified exclusively with Ephesus.

Commentary
1 Paul, an apostle of Christ Jesus by the will of God, To God's holy people in Ephesus1, the faithful in Christ Jesus:
"Paul, an apostle of Christ Jesus." Ancient correspondence—like its contemporary counterparts—opened according to a traditional formula. Our practice is to write the recipient's name at the beginning and the author's signature at the end. Modern e-mails have reverted to the more sensible ancient form in which the names of both the writer and the recipient were given first, usually followed by some words of greeting. Paul (his name means "small") adopted this basic formula in almost all of his letters. Only in his strongly worded letter to the Galatians did he refrain from all expressions of thankfulness to God for his blessings on the recipients.

Paul identifies himself as the author, describes his readers, and sends his greetings (v 2). The opening words— Paul, an apostle of Christ Jesus—reveal both the name (Paul) and the status (apostle) of the author. Paul states that he is "an apostle." What is an apostle? It is the highest office that the church has ever had. No one today is an apostle in the church for the simple reason that they cannot meet the requirements of an apostle. Here are the requirements:
1) The apostles received their commission directly from the living lips of Jesus. Paul made that claim for himself. He wrote, "Paul, an apostle, (not of men, neither by man, but by Jesus Christ, and God the Father, who raised Him from the dead)" (Galatians 1:1). This is the reason I believe Paul took the place of Judas. The disciples had selected Matthias, but I don't find anywhere that Jesus Christ made him an apostle. Apparently, all the apostles received their commission directly from the Lord Jesus.
2) The apostles saw the Savior after His resurrection. Paul could meet that requirement.
3) The apostles exercised a special inspiration. They expounded and wrote Scripture (see John 14:26; 16:13; Galatians 1:11-12). Certainly, Paul measures up to that more than any other apostle.
4) They exercised supreme authority (see John 20:22-23; 2 Corinthians 10:8).
5) The badge of their authority was the power to work miracles (see Mark 6:13; Luke 9:1-2; Acts 2:43). I do not believe such power is invested in men today. That was the badge of an apostle. John wrote at the end of the first century, "If there come any unto you, and bring not this doctrine, receive him not into your house, neither bid him God speed" (2 John 10). The badge was no longer the ability to work miracles but having the right Doctrine.
6) They were given a universal commission to found churches (see 2 Corinthians 11:28).
Paul definitely met these six requirements for apostleship.

Paul was born on the island of Tarsus, and since the time of Pompeii (106-48 b.c.), Citizens of Tarsus had enjoyed the privilege of Roman citizenship. Paul used this to his advantage on more than one occasion (Acts 16:37; 21:37-40; 22:24-29). Thus by birth, he was a citizen of two worlds, a Hebrew of Hebrews (Philippians 3:5), but also a citizen of Rome. He was Saul (his Jewish name), proud descendant of Benjamin. But he was also Paul (his Roman name), freeborn Roman citizen.

Saul of Tarsus became Paul, the apostle to the Gentiles (Acts 9:15). While he was ministering in the church of Antioch, he was called by the Spirit to take the Gospel to the Gentiles, and he obeyed (Acts 13:1-3). The Book of Acts records three missionary journeys that took Paul throughout the
Roman Empire in one of the greatest evangelistic endeavors in church history. About the year 53, Paul first ministered in Ephesus but did not remain there (Acts 18:19-21). Two years later, while on his third journey, Paul stayed in Ephesus for at least two years and saw that whole vast area evangelize (Acts 19:1-20). During these years, he founded a strong church in the city that was dedicated to the worship of the goddess Diana. For a description of Paul's ministry in Ephesus, read Acts 20, and for an explanation of the opposition to Paul's ministry there, read Acts 19:21-41.
It was nearly 10 years later when Paul wrote to his beloved friends in Ephesus. Paul was a prisoner in Rome (Ephesians 3:1; 4:1; 6:20), and he wanted to share with these believers the great truths the Lord had taught him about Christ and the church.
So, the letter was written from Rome about the year a.d. 62. Though Paul was on trial for his life, he was concerned about the spiritual needs of the churches he had founded. As an apostle, one sent with a commission, he had an obligation to teach them the Word of God and to seek to build them up in the faith (Ephesians 4:11-12).
It is worth remembering who and what Paul was. He was an amazingly influential Christian, but he was often persecuted in the world and demeaned and despised within the church. In his own eyes, he was "the very least of all the saints" (3:8). Ancient literature provides us with only one physical description of Paul. It is found in the apocryphal Acts of Paul and Thecla (originally composed probably in the second century): He was "a man little of stature, thin haired upon the head, crooked in the legs, of good state of body, with eyebrows joining, and nose somewhat hooked." There was another aspect to him which the same document mentions: "Sometimes he appeared like a man, and sometimes he had the face of an angel." The language obviously echoes the description of the martyr Stephen (Acts 6:15), but in so doing gives an indication of how venerated Paul's ministry continued to be. He was a small man who became great.
It was "by the will of God" that Paul was an apostle of Christ Jesus. The Greek word apostolos means "a sent one." It was sometimes used in classical literature for a naval expedition, the commander of which might also be known as an apostolos. The authority of an apostle to speak and act was therefore dependent on the nature of the authority of his sender. That is why it is important to notice that the word is used in more than one way in the New Testament.
• It is used of Jesus Himself (Hebrews 3:1) as the Son whom God sent into the world (John 3:17).
• In the New Testament, it is primarily used in reference to "the 12" whom Jesus called and trained to be part of the foundation of the church (Ephesians 2:20). These men had a special and direct commission from Christ and they went forth endued with His power and clothed with His authority. In affirming his apostleship, therefore, Paul is actually asserting his right to address his readers, and in essence, is declaring that the teaching which he set forth is invested with divine authority.
• It is sometimes used of believers commissioned by their congregation for special service. In this sense, "apostle" and "missionary" mean basically the same. The former term is derived from the Greek, the latter from the Latin, verbs "to sin." Barnabas and Saul were both apostles in this sense (Acts 14:14)—sent out by the church at Antioch.
But Paul was conscious that he was also, and more fundamentally, an apostle not only of Antioch but of Christ Jesus. He had received a direct commission from the Lord Jesus himself, just as surely as had Peter or James or John. He was emphatic about this, especially when his calling was demeaned and under attack, as it was in the churches in Corinth and Galatia (see 1 Corinthians 9:1; 15:3-10; 2 Corinthians 11-12; Galatians 1:11). This explains why his letters carry such a weighty sense of his own authority.
Central to the apostle's ministry was a calling to be the vehicle of God's revelation. Jesus had made this clear in the upper room, shortly before his death (John 14:24-25; 16:12-15; 17:18). He had breathed His Spirit on them in order to equip them for this ministry (John 20:22). They did foundation work (Ephesians 3:4-5). And although Paul felt himself "born" into this office in a different way ("one ultimately born" as he describes himself in 1 Corinthians 15:8), he claimed to have the mind of Christ and the gift of the Spirit for this ministry (1 Corinthians 2:6-13). It was Christ's authority ultimately, not Paul's, that he expressed.