Lesson 11: The Foundation Which Christ Laid Through His Apostles: Part 2 of 2 (series: Lessons on Ephesians)
by John Lowe
(Woodruff, S.C.)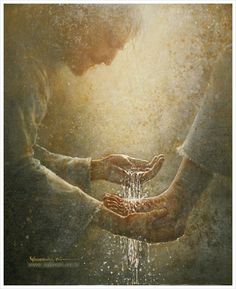 21 In whom all the building fitly framed together groweth unto an holy temple in the Lord:


"In whom all the building is fitly framed together," This building is composed of all the saints and people of God, of the whole universal church, which is God's building. It is a building with a spiritual nature, and it will stand forever, for it has been properly framed together. It consists of various parts, as a real, tangible building does. Some saints are comparable to beams, some to rafters, others to columns, and so on. These have exact symmetry and proportion, are placed in the building according to a predetermined plan, are joined and united to one another, and are in a proper subservience to each other, and so to provide for the good, the strength, and beauty of the whole. And it all centers in Christ; he has a great concern for this building; he is the master builder, and the foundation and cornerstone; and it is knit together in Him,

"groweth unto an holy temple in the Lord:" Individual believers are sometimes called "temples of the Holy Ghost," (1 Corinthians 6:19; 2 Corinthians 6:16,) but here all are said to constitute one temple. In both cases the metaphor is just and appropriate. When God dwells in each of us, it is His will that we should embrace all believers in holy unity, and that He should form one temple out of many. Each person, when viewed separately, is a temple, but, when joined to others, becomes a stone of a temple; and this view is given for the sake of extolling the unity of the church.

The verb "growth" is in the present tense, to signify that the builders are still at work, and this temple not yet finished. The Church grows by the addition of new stones, or of souls called by grace, and added to it. This building is not yet openly and visibly completed, as it will be; therefore, the ministry of the word, and administration of ordinances must be continued, until, in the latter day, when all of God's elect, among Jews and Gentiles, shall be gathered in.

True Church growth isn't merely numbers. The Church really grows when each member is remaining loyal to Christ. The Church is God's Temple, which means that the Tabernacle and Temple in the Old Testament were mere types of the Church. Both structures were built according to a Divine pattern (Exodus 25:9; 1 Chronicles 28:19), and the church is also built according to a Divine pattern (1 Timothy 3:15). A pattern exists for its terms of entrance, its work, worship, and organization (1 Timothy 3:1-16). If the church is the temple of God (1 Corinthians 3:16) then its members are priests (1 Peter 2:5). Hence every member must have something to sacrifice to God (Romans 12:1-2), and every member is expected to be involved. Therefore, every member is expected to treat God with respect by doing such things as singing from the heart, praying sincerely, examine themselves prior to the Lord's Supper, giving as they have been prospered, and meet to worship God with other Christians (Hebrews 10:24-25). Since we are priests, let us live like people who serve God continually (Ephesians 5:3). In the Old Testament only one temple existed. The same is true today. Only one Church exists which contains all Christians, but it is invisible.


22 In whom ye also are
builded together for an habitation of God through the Spirit.
I'll say it again, "Only one Church exists which contains all Christians, but it is invisible."
Sometimes we hear it called the universal church, and it, like every particular church is a building that is built, in and upon Christ, as was the church at Ephesus. God is the builder of it; Christ is the foundation; true believers are the proper materials; the door, or entrance into it, is Christ, and faith in him; the ministers of the Gospel are pillars in it; the ordinances are its windows; its furniture is of various sorts, there are vessels of small, and of great quantity; and its provisions are large and entertaining. A church is a building which consists of many parts; and these are joined together by agreement, and are interlaced and cemented in love. Since they are joined together, and in harmony, they are designed for social worship, and their great ambition should be to edify one another. The phrase, "in whom," may refer either to the holy temple previously spoken of, the universal church, of which a particular church is a part; or to Christ, who is the master builder, by whom they are joined together, and the foundation on whom they are built, and the cornerstone in whom they meet and are united. And the purpose for which they are joined together, is to provide a habitation (house of God) through the Spirit; which may be understood to mean God the Father, since He is distinguished from Christ, in whom, and from the Holy Spirit, through whom, they are built for this purpose, though not to the exclusion of either of them; for a particular church is a habitation of Father, Son, and Spirit. And being the habitation of God, it reveals His great grace and condescension, and the great value and regard He has for it. This alone is enough to make it a desirable, delightful, and pleasant habitation. To the saints it is a safe and a quiet one, and they are happy to dwell in it; and the saints should go there for the enjoyment of the divine presence. And since it is said to be such through the Spirit, it appears, that the Spirit is joined by the other two persons in the building of it; and that makes it a spiritual house; and through His grace, it is a fit habitation for the holy God to dwell in; and that God dwells in his churches by his Spirit.
Scripture and Special Notes
<1> "And I say also unto thee, That thou art Peter, and upon this rock I will build my church; and the gates of hell shall not prevail against it"(Matthew 16:18).
<2> "Which in other ages was not made known unto the sons of men, as it is now revealed unto his holy apostles and prophets by the Spirit" (Ephesians 3:5).
<3> "And he gave some, apostles; and some, prophets; and some, evangelists; and some, pastors and teachers" (Ephesians 4:11).
<4> "But his bow abode in strength, and the arms of his hands were made strong by the hands of the mighty God of Jacob; (from thence is the shepherd, the stone of Israel:)" (Genesis 49:24)
<5> Therefore thus saith the Lord God, Behold, I lay in Zion for a foundation a stone, a tried stone, a precious corner stone, a sure foundation: he that believeth shall not make haste" (Isaiah 28:16).