Lesson 2, Part 1 of 2, (series: Lessons on 1 Thessalonians)
by John Lowe
(Woodruff, S.C.)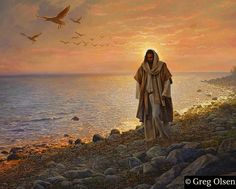 4/8/18

Tom Lowe

Lesson 2: THANKSGIVING FOR THEIR FAITH, HOPE, AND LOVE (1Th 1:2-4)

Scripture: 1 Thessalonians 1:2-4 (NIV)
2 We always thank God for all of you and continually mention you in our prayers.
3 We remember before our God and Father your work produced by faith, your labor prompted by love, and your endurance inspired by hope in our Lord Jesus Christ.
4 For we know, brothers and sistersa loved by God, that he has chosen you,

Introduction:
Paul usually begins his letter with a thanksgiving. This was the normal way to begin a letter at that time. But Paul clearly is doing more than following the custom; for what God is doing in the churches is important to him.

Lesson 2
2 WE ALWAYS THANK GOD FOR ALL OF YOU AND CONTINUALLY MENTION YOU IN OUR PRAYERS.

"WEa ALWAYS THANK GOD FOR ALL OF YOU"
Paul's thanksgiving becomes unconventional because of his insertion of "God": he is giving a genuine thanks to the one true God, not making a casual reference to whatever the gods were in Thessalonica, at the time. Far from the conventional is also the warmth of feeling the writer displays. Paul's regard for his converts is deep and sincere. He includes them all in the thanksgiving, which is a mark of his satisfaction with their spiritual progress. There are good grounds for his unhesitatingly showering this praise and thanksgiving upon the believers there, for they had demonstrated earnest, devoted, Christian living in their daily activities (1:3). In turning to God from idols, steadfastly serving the true and living God, they had proved their conversion to be genuine; and because of this devoted service, the Gospel had spread to other communities (1:7-8b). In every community throughout the country, the believers at Thessalonica were known to have completely forsaken idolatry to become bondslaves of the true and living God. They were waiting for and desiring the return of Jesus from heaven (1:9-10).

Paul rates thanksgiving very highly. He instructs his readers to give thanks in everything―"Give thanks in all circumstances; for this is God's will for you in Christ Jesus" (5:18; also see 2 Corinthians 4:15 and 9:11-12).

"AND CONTINUALLY MENTION YOU IN OUR PRAYERS."
The verse could be paraphrased thus: "Each time that they are engaged in prayer, the writers mention the names of the converts." But this does not seem reasonable. Rather, "always" qualifies "thank" and indicates that the thanksgiving is constant, not sporadic. While Paul is clearly affirming that he and his companions prayed often for the Thessalonians, we should not think that he never prayed without mentioning them, for he may have used "continually" to indicate intense interest.

a"We" is Paul, Silas, and Timothy; Paul probably dictated the letter and Timothy wrote it all down. There is no way to know what each contributed.
b "And so you became a model to all the believers in Macedonia and Achaia. The Lord's message rang out from you not only in Macedonia and Achaia—your faith in God has become known everywhere. Therefore we do not need to say anything about it"


3 WE REMEMBER BEFORE OUR GOD AND FATHER YOUR WORK PRODUCED BY FAITH, YOUR LABOR PROMPTED BY LOVE, AND YOUR ENDURANCE INSPIRED BY HOPE IN OUR LORD JESUS CHRIST.

"WE REMEMBER BEFORE OUR GOD AND FATHER." Paul frequently appeals to God as his witness—the witness of his feelings, his thoughts and his behavior. Some in the Thessalonian church questioned Paul's motives in dealing with them. So at the very outset, he dispels this suspicion and confronts it head on in chapters 2-3 ("God is our witness," 2:5, and "you are witnesses, and so is God," 2:10.)

Writing to the believers at Rome, he said, "God is my witness. . . how unceasingly I make mention of you always in my prayers" (Romans 1:9). Again in Philippians 1:8 he said, "God is my record (witness), how greatly I long after you all . . ." When we read these words from the heart and lips of the Apostle Paul, we think of Elijah as he cried out, "As the Lord liveth, before whom I stand!" (1 Kings 17:1).

Paul says, "BEFORE (some versions have "in the sight of") OUR GOD AND FATHER,"
for it is in God's character of "Father" that Paul approaches Him in prayer. (Read 1 Thessalonians 3:11 and 2 Thessalonians 2:16.) The Church at Thessalonica was remarkable as far as love for the brethren, unusual and untiring labor, extraordinary moral courage and activity in the lives of the believers, is concerned. Paul rejoiced in this fact even more than he rejoiced in the eloquence and knowledge of the church in Corinth (1 Corinthians 1:5). They were not lazy or slothful; their hearts were filled with love, and their bodies were dedicated, living sacrifices to God. They proved this dedication by their unusual energy and zeal in service. You will recall that the disciples asked, "Lord, teach us to pray," and Jesus replied, "After this manner pray ye: our Father which art in heaven. . ." It was "in God" as Father (1:1) that the Thessalonians became members of the Church of the living God. The blessings they had received for which Paul was so grateful, had come because of God's grace (Hebrews 2:9
b
) in permitting Jesus to taste death for every man and thereby become the head of the New Testament Church (Ephesians 5:26
c
). In Romans 5:11 Paul said, "We joy in God."
The three evangelists were joyful, for as Paul said, "WE REMEMBER . . . YOUR WORK . . . YOUR LABOR . . . AND YOUR ENDURANCE." They remembered how active and faithful those believers were, and how devoted they were to each other: "I know your deeds, your hard work, and your perseverance. I know that you cannot tolerate wicked people, that you have tested those who claim to be apostles but are not, and have found them false. You have persevered and have endured hardships for my name, and have not grown weary" (Revelation 2:2-3).
The matter of the thanksgiving is threefold, and, as Paul often does, he gives thanks for matters that will be raised in the letter; faith is the point in chapters 1-3, love is prayed for in 3:12 (4:9-12), while concern for their hope and their steadfastness is found throughout the letter.
First, "YOUR WORK PRODUCED BY FAITH." The exact nature of the expression "work produced by faith," has been identified as being either direct missionary work (1:8), acts of goodness toward others (4:9, 10), or loyalty to Christ in the face of severe persecution (1:6; 3:3-4, 8). Grammatically other meanings are possible, but none suits the context as well as this. Paul is very emphatic that salvation is a matter of faith, not works, and he uses the very strongest of expressions to make it clear that people are not saved by works of any kind. But when this truth is not in dispute he does not hesitate to speak of the good works that characterize the life of faith (see 5:13; 1 Corinthians 3:11-15; 15:58; 16:10). Faith, for Paul, is a warm personal trust in a living Savior, and such faith cannot be kept from transforming lives and gushing forth in "work" of many kinds ("faith working through love," Galatians 5:6, RSV). His faith is that this is his task―bringing the Gospel to Gentiles―given him by God and that he is working in the last analysis not for men but for God. The word "work" is very general, and we should not try to define it too narrowly. Generally, work points to the thing done, as a matter of achievement; labor indicates the pains spent in doing it, as a matter of exertion. Work may be easy and delightful; labor is toilsome.
Faith is itself a work. It is the eye and hand of the soul, by which the sinner sees and lays hold on Christ for salvation. Man meets with opposition in the world; he has to fight against the faith-stifling power of sin in himself and in the world. Faith is also the cause of work. It is the propelling and sustaining motive in all Christian toil. "Faith without works is dead."
Some in the Thessalonians Church had questioned Paul's motives in dealing with them. So at the very outset, he dispels this suspicion and confronts it head-on in chapters 2-3 ("God is our witness," 2:5; and "You are witnesses, and so is God," 2:10; 3:9).