Lesson 2, Part 2 of 2, (series: Lessons on 1 Thessalonians)
by John Lowe
(Woodruff, S.C.)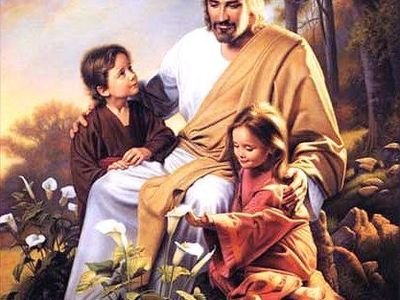 Second, "LABOR PROMPTED BY LOVE." As it is with faith, so it is with love, a broad application is probably best. However it showed itself, one thing is certain: a great spirit of self-sacrifice was present, because this is inseparable from Christian love. There is apt to be misunderstanding of this detail, for we use the expression "labor of love" to indicate small services we render without hope of reward. But Paul's term is a strong one, and he means that, out of love, the Thessalonians have labored to the point of weariness. The word expresses the cost of their love, not its results. With or without visible success, love gives itself untiringly. Paul had determined to love and does so no matter what the condition of the one loved. The supreme example of such loving self-sacrifice comes from no less than God the Father (John 3:16; 1 John 4:10) and His Son Jesus (John 13:34; 15:12).

The strength of love is tested by its labor; we show our love for Christ by what we do for Him. Love intensifies every faculty, moves to benevolent exertion, and makes even drudgery an enjoyable experience. Love leads us to attempt work from which we would once have shrunk in dismay.

Since the Greeks had a number of words for love, it is interesting to note that the Christians passed over all those in common use. They took up agapea; a word rarely used before them, and made it their characteristic word for love. God loves us, not because we are worthy nor even, as some think, because He sees in us possibilities as yet unrealized. God loves us although He knows full well our complete unworthiness. He knows that, at best, our righteousnesses are as "filthy rags" (Isaiah 64:6, KJV). And still, He loves us. He loves, moreover, without thought of gain, for there is nothing that we can bring to Him who made all things. He loves because it is His nature to love. He loves because He is love. Continually he gives Himself in a love that is for the blessing of others, not for His own enrichment. This love is more than a matter of words. God's love is a love that costs. It is an active love, the love revealed in what Christ did on the cross. Indeed, it is only in the cross that we can really know what the love of a pure and holy God for sinners is.

Third, "ENDURANCE INSPIRED BY HOPE." "Endurance" (or "steadfastness") is not a quiet, passive resignation, but an active conscience in the face of difficulties. It is sometimes described as "the spirit which can bear things, not simply with resignation, but with blazing hope." This springs from hope, that hope which is more than pious optimism. It is a solid certainty. But endurance accepts the seemingly dreary "blind alleys" of Christian experience with a spirit of persistent zeal. It rules out discouragement and goes forward no matter how hopeless the situation. Such endurance is possible only when one is "inspired by hope in our Lord Jesus Christ."

Their hope of salvation in Christ was severely tried by affliction, persecution, and numberless temptations, but was not quenched. It is hard to hold on in the midst of discouragement. But the grace of patience gives consistency and perseverance to our hope. Things are in reality what they are in God's sight. His estimate is infallible.

In the New Testament, hope is always something that is still future, but is completely certain. It is a significant feature of the early church, which separated Christianity from contemporary paganism. It is a hope that is firmly grounded and that is related to the resurrection of Jesus (4:13-14). The hope of the believer is in Christ, but it is also a hope that has reference to his standing before the Father, and not merely before other people. A man can endure anything so long as he has hope, for then he is walking not to the night, but to the dawn.

The combination of faith, hope, and love is found in a number of places in the New Testament (5:8; Romans 5:1-5; 1 Corinthians 13:13; Galatians 5:5-6; Colossians 1:4-5; Hebrews 6:10-12; 10:22-24; 1 Peter 1:21-22). 1 Corinthians 13:13d is especially important, for that chapter is about love, not faith or hope. It was apparent and accepted Christian practice to join the three.


a Agape is a Greco-Christian term referring to love, "the highest form of love, charity" and "the love of God for man and of man for God."
b "But we do see Jesus, who was made lower than the angels for a little while, now crowned with glory and honor because he suffered death, so that by the grace of God he might taste death for everyone" (Hebrews 2:9).
'c "To make her holy, cleansing her by the washing with water through the word" (Ephesians 5:26).
d "And now these three remain: faith, hope and love. But the greatest of these is love" (1 Corinthians 13:13).

4 FOR WE KNOW, BROTHERSb AND SISTERSa LOVED BY GOD, THAT HE HAS CHOSEN YOU,

"FOR WE KNOW, BROTHERSb AND SISTERSa LOVED BY GOD,"
The members of the church knew a real brotherhood, a brotherhood that depended on the fact that they had all experienced the love of God. In view of much modern talk about "the brotherhood of man," we should be clear on the New Testament teaching. The brothers (or sisters) are those "beloved by God," and they are elect. There is a sense in which all people may be thought of as brothers. But in the sense that matters, brothers are brothers in Christ. Christian brotherhood is the fellowship of the redeemed. It refers to those who can call God "Father."

"THAT HE HAS CHOSEN YOU,"
HE HAS CHOSEN YOU is God's election to salvation. Election keeps us from thinking of salvation as dependent on human whims, and roots it squarely in the will of God. Intuitive knowledge of the Thessalonian believers having been selected by God was the source of the missionaries' constant prayer of thanksgiving. Left to ourselves, we do not wish to leave our state of untroubled sinfulness. It is only because God first convicts us and enables us that we can make even the motion of wanting to turn from our sins. This is no afterthought of God, no sudden change in His plans, but His eternal purpose. He has chosen His own from before the foundation of the world (Ephesians 1:4). Nothing gives security to salvation like the concept of election. Salvation, from first to last, is the work of God.

Here it is clearly God's choice of the Thessalonians for salvation that gives Paul matter for thanksgiving. Anything less is inadequate. He undertakes no explanation of what election is, so the Thessalonians must have been familiar with the concept; clearly, it was part of the original preaching. Notice that Paul expresses himself as quite certain of the election of the Thessalonians― people whom God gave to Christ "before times eternal" (2 Timothy 1:9; John 6:38-39; 17:2-12), without respect to their foreseen faith (Romans 9:11), the grand purpose of which is to contribute to the Glory of His grace (Ephesians 1:6).






abrothers and sisters―believers, both men, and women.
bBrothers denotes the spiritual brotherhood into which all disciples of the Lord Jesus have been inducted (Matthew 12:46-50; Mark 3:31-35; Luke 8:19-21). Though God is specifically identified as the agent in loving, the agent of choosing is not named. However, the obvious inference is that God had chosen them. "Loved by God" is appropriate assurance that He also chooses, since His love and election are totally bound together (Romans 11:28; 11:5).