Lesson #3: Demonstrated From the Old Testament - Part 2 (series: Lessons on Hebrews)
by John Lowe
(Woodruff, S.C.)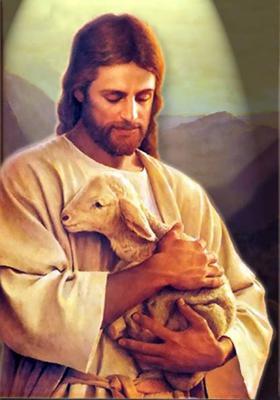 (1:10) He also says,

"In the beginning, Lord, you laid the foundations of the earth,
and the heavens are the work of your hands.
(1:11) They will perish, but you remain;
they will all wear out like a garment.
(1:12) You will roll them up like a robe;
like a garment they will be changed.
But you remain the same,
and your years will never end."

The message of verses 10-12 is that the Lord Jesus pre-existed as SON. They are quoted from Psalms 102:25-27. The subject of verse 10 is creation. Jesus is better than angels because He exists eternally. Jesus created the universe and He is still in the creation business (see 2 Cor. 5:17). If Jesus was in the beginning to create, He must have existed before the beginning, and, therefore, be without beginning. In John 1:1, we are told, "In the beginning was the Word, and the Word was with God, and the Word was God.

In verses 11 and 12, the subject is collapse; just as you would roll up and throw away an old worn-out garment when you are done with it, Jesus one day will discard the heavens and the earth. (See 2 Peter 3:10; Rev. 6:14) Let's not have the mindset of Peter's day - 2 Pet. 3:4, "They will say, "Where is this 'coming' he promised? Ever since our ancestors died, everything goes on as it has since the beginning of creation."

Paul here declares the eternity of the Son of God. He was in the beginning with the Father. He did not come into existence after the Father, but was from everlasting to everlasting with Him. Paul is quoting from Psalm 102:25-27. "Of old hast thou laid the foundation of the earth, and the heavens are the work of thy hands. They shall perish, but thou shalt endure: Yea, all of them shall wax old like a garment; as vesture clothing shalt thou change them, and they shall be changed. But thou art the same, and thy years shall have no end."

To the Son are ascribed the attributes of Almighty God. It is the Son who will bring about the changes in the heavens above us, and in the universe ⸻ yet he is Himself unchangeable and everlasting. It is the purpose of the Holy Spirit to prove, through the pen of Paul, that Jesus is indeed the One through whom and by whom God the Father has spoken to us in these "last days." Therefore, we must give the most sincere heed to the things He has said. We must listen to Him even above prophets and angels because He is very actual God. He created all things in the beginning, and it is He who will recreate (refashion) the heavens and the earth. Changeless and everlasting, the same yesterday, today, and forever, surely He surpasses the angels in power, in glory, in character, and in His person.

When the Lord created the heavens and the earth He did not merely "arrange" materials already created. He carried out
the original act of creation. He brought all things into being by the power of His Word. All these created things will perish; they will wax old like a garment, and like a garment, they will be rolled up and changed. That does not mean that they will be removed and destroyed entirely, but they will be changed and we will have a new heaven, a new earth, and the Pearly White City. But the Son will never change and His years will not fail
be unsuccessful; break down
.
Everything is under the control of the Son and dependent upon Him. He alone possesses an inherent life. He is one with the Father in the Godhead, self-existent in the beginning, never changing, and He can never die. The Father here addresses the Son as deity, and refers to His throne, His scepter, His kingdom, His character, His exaltation, His creative power and His immutability
changelessness
.
(1:13) To which of the angels did God ever say,
"Sit at my right hand
until I make your enemies
a footstool for your feet"?
Paul gives this quotation from the Old Testament to establish the sovereignty of the Son of God. It is found in Psalm 110:1: "The Lord said unto my Lord, sit thou at my right hand until I make thy enemies thy footstool." Both Jesus and Peter quoted from the same passage. There is no record that anyone was ever addressed with words such as these. No angel has ever been exalted to the place where Jesus now sits at the right hand of God, nor is it recorded that God ever promised angels that they will reign until their enemies become their footstool. The destiny of Jesus Christ is that ultimately everything in the universe will be subject to Him. (See Phil. 2:10; Rev. 19:15-16) This will all take place at the end of the Great Tribulation.
(1:14) Are not all angels ministering spirits sent to serve those who will inherit salvation?
Every believer has a guardian angel (Psalm 34:7), and according to the testimony of Jesus, the angels who watch over little children appear before the face of the Father in their behalf (Matt. 18:10). As "ministering spirits" the angels are servants of the Lord. We do not know all the ways in which they serve Him, but they have been in His service since they were created. They served in the giving of the Law (Gal. 3:19); but now God has spoken ⸻ not by a prophet or an angel, but "in son" ⸻ the Mediator between God and men.
God sends forth the angels "to minister for them who shall be the heirs of salvation." This applies to each and every true believer. Angels are never said to be heirs of God, but believers are His heirs, joint heirs with Christ (Rom. 8:17). God sends forth His angels as ministering spirits for His saints, His born again ones. They are to serve God and His redeemed ones (2 Kings 6:15-17). Angels protect and deliver believers from temporal danger.