Lesson #4: Even Opposition Has Provided Opportunity for Christ to be Preached Part 1
by John Lowe
(Woodruff, S.C.)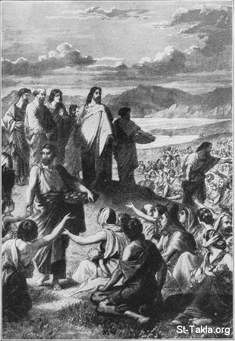 Date: 4/26/18

Lesson # 4
Title: Even Opposition Has Provided Opportunity for Christ to be Preached
Text: (Philippians 1:15-18)

Scripture: (Philippians 1:15-18, NIV)
15 It is true that some preach Christ out of envy and rivalry, but others out of goodwill.
16 The latter do so out of love, knowing that I am put here for the defense of the Gospel.
17 The former preach Christ out of selfish ambition, not sincerely, supposing that they can stir up trouble for me while I am in chains.
18 But what does it matter? The important thing is that in every way, whether from false motives or true, Christ is preached. And because of this I rejoice.


Introduction:
It is hard to believe that anyone would oppose Paul, but there were believers in Rome doing just that. The churches there were divided. Some preached Christ sincerely, wanting to see people saved. Some preached Christ insincerely, wanting to make the situation more difficult for Paul. The latter group was using the Gospel to further their own selfish purposes. Perhaps they belonged to the "legalistic" wing of the church that opposed Paul's ministry to the gentiles and his emphasis on the grace of God as opposed to obedience to the Jewish Law. Envy and strife go together just as love and unity go together.


Lesson

15 It is true that some preach Christ out of envy and rivalry (strife), but others out of goodwill.

I accepted Christ as my Savior when I was nine years old; now I am 76. I have learned much during the intervening years of my spiritual journey, but when I began to study the Bible and get involved in church, it was unbelievable to me that the preaching of the Gospel of Christ could be done out of "envy and strife." But now, when I see this happening I am not surprised, and I know that one of the things that hurt the preaching of the Gospel probably more than any other single thing is the envy and the strife. Paul will mention the envy and strive several times in this epistle. There must have been quite a few who were preaching the Gospel in that way, envious of the Apostle Paul, jealous because they didn't have the results that Paul had.

One of the solutions to this problem of "envy" is for every Christian to recognize that he has a "gift." We do not all have the same gift. The body could not function if we did. The problem is that some men who have one gift are envious of a man who has a different gift. You will remember that Paul told the Corinthians that the gifts are to be exercised in love. Every gift is to be exercised in love. My friend, if you will exercise your gift in love, you will not envy someone else. ". . . Love envieth not; love vaunteth not itself, is not puffed up (1 Corinthians 13:4). Envy says, "I don't think much of you," and pride says, "What do you think of me?" that is the difference between envy and pride, and the believer is warned against both of them. Paul put it very bluntly when he wrote, "For who maketh thee to differ from another? And what hast thou that thou didst not receive? Now if thou didst receive it, why dost thou glory, as if thou hadst not received it?" (1 Corinthians 4:7). The apostle, almost certainly, has the teachers in the church of Corinth in mind, and he intends to show them that there was no justification for pride or feelings of superiority with regard to their attainments in piety, talents, or knowledge. Since all that they possessed had been given to them by God, it could not be the basis for boasting or self-confidence. "For who maketh thee to differ from another?" is a question that can be applied to native intelligence; to opportunities for education; to the measures by which one rises in the world; to health; to property; to piety; to prominence and effectiveness in the church. It is God who makes anyone differ from others, in any of these respects; and it is especially true in regard to personal piety. Had God not
interfered and made a difference, all mankind would have remained the same; under sin. The human-race would have rejected his mercy, because it is only by his distinguishing love that any are lead to believe and be saved.
The doctrine presented here by the apostle is this: God is the foundation of all good; no man possesses any good except that which he has derived from God; the ultimate gift being that grace which saves him from the horrors of hell—let him consider that he has received it as a mere free gift from God's mercy. Let him not despise his neighbor who does not have it; there was a time when he himself did not possess it.
"Strife" (here called "rivalry") is an interesting word. It is the Greek word eris, which means "to stir up"—referring to demons, the spirits, that stir up strife. "Envy and strife"! Those two still hurt the church. Alcohol and drugs on the outside of the church cannot hurt it nearly as much as the envy and strive on the inside of the church.
Notice, however, that there were some who preached Christ in good will.
Friend, when we complete this study, I pray that you will agree with Paul and I that God took Paul's suffering in prison, and used it to further the Gospel, because his imprisonment moved many to new efforts in preaching Christ, but with no uniformity of Motive. Some preached from "envy and strive," others from "good will," presumably toward Paul. In question was not the soundness of their gospel but their motives. They may have been jealous of the attention given to Paul, even as a prisoner. This would be more likely in Rome, where Christianity had preceded Paul by some years and Paul's coming could pose a threat to their leadership. However, it may have been this very situation that brought the apostle to write this in Romans 8:28: "And we know that all things work together for good to those who love God, to those who are the called according to His purpose." There are no accidents. God is working out all things together for good for those who love Him, to those who are called according to His purpose. It may not always seem so! Sometimes when we are suffering heartbreak, tragedy, disappointment, frustration, and bereavement, we wonder what good can come out of it. However, the following verse (8:29) gives the answer: "For whom He foreknew, He also predestined to be conformed to the image of His Son, that He might be the firstborn among many brethren." Whatever God permits to come into our lives is designed to conform us to the image of His Son. When we see this, it takes the question mark out of our prayers. By faith, we believe that He who gave His own Son can only mean good for us in all that He does. Impersonal forces such as chance, luck, or fate do not control our lives, but the One in control is our wonderful, personal Lord, who is "too loving to be unkind and too wise to err."
16 The latter do so out of love, knowing that I am put here for the defense of the Gospel
16.1
.
Those motivated by envy and strife preached Christ, but not sincerely. They actually did it to try to belittle Paul. They were envious of the apostle Paul, but they had not been able to say anything against him. Now that he was in prison and unable to defend himself, these men would go out and preach the Gospel, but they also would have a few little things to say against Paul.
Paul's aim was to glorify Christ and get people to follow Him; his critics' aim was to promote themselves and win a following of their own. Instead of asking, "Have you trusted Christ?" They asked, "Whose side are you on—ours or Paul's?" Unfortunately, this kind of "religious politics" is still seen today. And the people who practice it need to realize that they are only hurting themselves.
16.1
"For the defense of the Gospel"― Many a man in the apostles place would have found himself absorbed by the question, how best to make a good defense of himself.