Lesson #4: Even Opposition Has Provided Opportunity for Christ to be Preached Part 2
by John Lowe
(Woodruff, S.C.)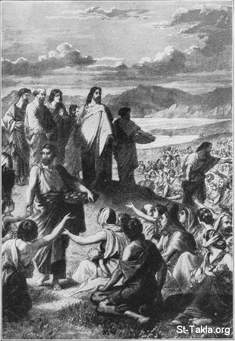 17 The former preach Christ out of selfish ambition, not sincerely, supposing that they can stir up trouble for me while I am in chains.

These antagonists were probably the Judaizing party, who call down the apostle's rebuke in a later passage of this letter, and whose opposition is indirectly implied in another epistle written also from Rome (Colossians 4:11). It is not impossible for a Judaizer to preach Christ. It may be that the degree of their error was not as serious as in the Galatian churches, but there must have been something more than a personal antagonism toward Paul. If those in view here are not the Judaizing party, then they were Jewish believers, who held the essential doctrines of the gospel, but were combative on points of lesser importance (see Romans 14). If what united them was their opposition to the apostle to the gentiles, then such a party might preach Christ, and yet cherish toward Paul all those feelings of envy and ill-will which he ascribes to them.

Paul's message seems to have been too revolutionary for them. In competing for their point of view, however, they did preach Christ; and hence Paul refers to them as motivated by "envy and strife" (v. 15) and as preaching "Christ out of selfish ambition, not sincerely, supposing that they can stir up trouble for me while I am in chains." They probably regarded Paul's imprisonment as an act of divine chastening. Others, inspired by Paul, defended the Gospel of grace motivated by love of God and love of Paul. When they saw him lying in prison, they redouble their efforts to spread the gospel, so that it would lose nothing because of Paul's imprisonment. They knew that the best way to delight his heart was to see that the work did not suffer because of his unavoidable absence. But others were moved by what Paul calls eritheia and preached for their own partisan motives.

There is a lesson for us here. Paul knew nothing of personal jealousy or of personal resentment. So long as Jesus Christ was preached, he did not care who received the credit and the press. If he did not care what other preachers said about him, if or how unfriendly they were to him, or how contemptuous they were of him.

When you have the single mind, you look on your critics as another opportunity for the furtherance of the Gospel. Like a faithful soldier, Paul was "set (appointed) for the defense of the Gospel." He was able to rejoice, not in the selfishness of his critics, but in the fact that Christ was being preached! There was no envy in Paul's heart. It did not matter that some were for him and some worked against him. All that mattered was the preaching of the Gospel of Jesus Christ!

18 But what does it matter? The important thing is that in every way, whether from false motives or true, Christ is preached. And because of this I rejoice.

Presumably Paul's opponents thought that their success would afflict Paul by making him jealous. To the contrary, Paul could rejoice that they at least proclaimed Christ, even if for unworthy motives. This is not to discount the importance of motive, but it is to recognize that the gospel has its own power even when proclaimed by people lacking in motive or character.

The important thing to Paul was that Christ is preached, no matter whether it was done in pretense or by true motives. It is tragic that at times Christ is preached in envy and strife. He is still preached in that way today, but we can always rejoice whenever Christ is preached.

It is interesting and also comforting to know that Christ can be preached insincerely, and yet people can still be saved. It reminds us that every circumstance of life is a platform on which the transforming grace of God can be discernible in the life of the Lord's own. God honors His Word, not the man or the organization. We need to recognize that today. The Spirit of God is the only One who can bring blessings, and He can bless only when the Word of God is given out.