Lesson IIIA - Faithfulness Illustrated - Page 3 (series: Lessons on 2 Cor.)
by John Lowe
(Woodruff, S.C.)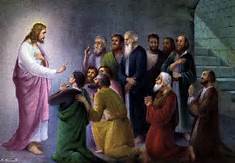 They were freely willing,

"They were freely willing" indicates that they were acting from choice, self-motivated, voluntarily, of their own accord. They did not have to be urged and pressured to do it by any human influence, though there was Divine influence applied. They rejoiced in the prospect of doing it. They came forward of their own accord and made the contribution. "God loveth a cheerful giver" (2 Corinthians 9:7); and from all the accounts which we have of these churches in Macedonia, it is evident that they were greatly distinguished for their cheerful generosity. There are two things for which the apostle commends the charity of the churches of Macedonia:
(1) The quantity of their gift, which, he said, went beyond what they were expected to give, and even what they were able to give, considering their own great poverty.
(2) Their willingness in giving; so that they did not need the apostle's appeals and arguments, but did it on their own; generously and cheerfully.

For persons to give when they are asked, especially when they do it willingly, at once, without objecting, and with cheerfulness, is a good thing; but for a person to do such a good deed for his fellowman, without being asked (spontaneously), pressured, and urged to do it, is truly remarkable. This is considered by the Jews to be one of the highpoints of giving alms, and it was the point which he wished to make to the Corinthians. The churches of Macedonia needed no appeal or counsel such as he had given to the Corinthians and to others.


4 imploring us with much urgency that we would receive the gift and the fellowship of the ministering to the saints.

Imploring us with much urgency
"Imploring us with much urgency," more correctly, earnestly imploring me to accept the contribution and deliver it to the poor and afflicted saints in Judea. They not only gave liberally, even though they were not asked to do so by the apostle; but they went to them, and earnestly pleaded with them.

That we would receive the gift and the fellowship of the ministering to the saints.
They went to Paul and Barnabas and earnestly pleaded with them—"That we would receive the gift and the fellowship of the ministering to the saints," that is, they asked us to take part in taking the contribution to Jerusalem and distributing it to the poor saints there. The cause of the hardship which made the collection for the saints of Judea necessary, was probably the famine which was predicted by Agabus, and which occurred during the time of Claudius Caesar—"One of them, named Agabus, stood up and through the Spirit predicted that a severe famine would spread over the entire Roman world. (This happened during the reign of Claudius.)" (Acts 11:28). Barnabas joined with Paul in conveying the contribution to Jerusalem (Acts 6:30). Paul was unwilling to do it unless they especially desired it, and he seems to have insisted that someone would accompany him—"What is more, he was chosen by the churches to accompany us as we carry the offering, which we administer in order to honor the Lord himself and to show our eagerness to help" (2 Corinthians 8:20).


5 And not only as we had hoped, but they first gave themselves to the Lord, and then to us by the will of God.

And not only as we had hoped
"And not only as we had hoped"; rather, not as was expected by the apostle. This means, of course, that they had done what was far beyond his hopes. They were so poor that it was impossible to expect much from them, but they surpassed Paul's expectations in every way; nor did they expect that they would have desired the apostle to distribute it for them.

The Church of Philippi, perhaps under the influence of Lydia, was well-known for its generosity and was the only Church from which Paul would accept any personal help (Philippians 4:15-18).

But they first gave themselves to the Lord, and then
to us
The point of this clause lies in the fact that they gave, not only their money, but themselves, their time, thought, energy, primarily to Christ as their Lord, and then to the Apostle as His minister. And this they had done because they allowed the will of God to work upon their will.
"But they first gave themselves to the Lord"—first they consecrated themselves and all they had to the Lord, devoting themselves to His service and glory. They kept nothing back. They felt that all they had was His. God inclined their minds so that they were willing to do or give anything that was consistent with God's will; they were very willing that some of their number should leave their homes and families to accompany them, in taking this good work elsewhere. And where people honestly and truly devote themselves to God, they will find no difficulty in having the means to contribute to the cause of charity. They committed themselves to the care of Providence in all their afflictions and poverty, trusting in God that he would provide for them now and for all time, and therefore even in their poverty-stricken circumstances gave liberally.
"First," as used here does not indicate priority of time, but "first of all, above all in importance." The giving of themselves takes precedence over their other gifts, as being the motive which led them to give themselves to the apostles—"I have written you quite boldly on some points, as if to remind you of them again, because of the grace God gave me to be a minister of Christ Jesus to the Gentiles with the priestly duty of proclaiming the gospel of God, so that the Gentiles might become an offering acceptable to God, sanctified by the Holy Spirit" (Romans 15:15, 16).
First, they gave themselves to the Lord, "And then to us," God's ministers and representatives, as "the will of God" directed them to do; that is, they did not only bring us their gift, but they also gave up themselves to us, to be used for the good of the church, and according to the will of God: they might have hoped for something from them, though they were afflicted with poverty; but what they brought was much beyond what we could hope for, or expect from them.
Giving themselves up to the apostles, does not imply a surrender of themselves to them as lords over God's possessions, to be governed and ruled over in a tyrannical and arbitrary way; but a submitting of themselves to them, as Christ's servants set over them in the Lord, while they minister the Word and administer the ordinances, according to the will of Christ; accepting them as their fathers, or instructors, and guides, and as overseers placed in and over the churches, for their spiritual welfare.
By the will of God
The phrase "by the will of God," evidently means that God persuaded them to do this, or that it could be traced to His direction and providence. It is one of the instances in which Paul ascribes everything that is right and good to the activity and direction of God—"for it is God who works in you to will and to act according to his good purpose" (Philippians 2:13). It is "the will of God" that poor, but reasonable sinners should give themselves to Christ, to be saved by Him, and serve Him; and that they should join a church, and be subject to the care, teachings, and direction of His servants in His house. And furthermore, they gave themselves to us to be directed in regard to the contribution to be made. They complied with our wishes and followed our directions. "The will of God" is called, "the grace of God," in 2Corinthians 8:1. The phrase, "by the will of God," implies thanksgiving to God for the grace which enabled them to give themselves to Him, and their goods to His saints. Being "a peculiar people," they naturally showed themselves "zealous of good works" (Titus 2:14).