Lesson III.D: Faithfulness Directed. (9:6-15) -- Page 1 (series:Lessons on 2 Corinthians)
by John Lowe
(Woodruff, S.C.)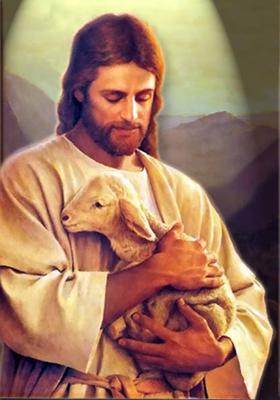 Paul insists that no man was ever the loser because he was generous.
November 24, 2014
Tom Lowe
The Second Epistle of Paul to the Corinthians


III. The Appeal of Paul's Ministry. (8:1–9:15.)
Lesson III.D: Faithfulness Directed. (9:6-15)

2nd Corinthians 9:6-15 (NKJV)
6 But this I say: He who sows sparingly will also reap sparingly, and he who sows bountifully will also reap bountifully.
7 So let each one give as he purposes in his heart, not grudgingly or of necessity; for God loves a cheerful giver.
8 And God is able to make all grace abound toward you, that you, always having all sufficiency in all things, may have an abundance for every good work.
9 As it is written: "He has dispersed abroad, He has given to the poor; His righteousness endures forever."
10 Now may He who supplies seed to the sower, and bread for food, supply and multiply the seed you have sown and increase the fruits of your righteousness,
11 while you are enriched in everything for all liberality, which causes thanksgiving through us to God.
12 For the administration of this service not only supplies the needs of the saints but also is abounding through many thanksgivings to God,
13 while, through the proof of this ministry, they glorify God for the obedience of your confession to the gospel of Christ, and for your liberal sharing with them and all men,
14 and by their prayer for you, who long for you because of the exceeding grace of God in you.
15 Thanks be to God for His indescribable gift!


Introduction
This passage gives us an outline of generous giving
(i) Paul insists that no man was ever the loser because he was generous.
1. He will be rich in love.
2. He will be rich in friends.
3. He will be rich in help.
4. He will be rich towards God.
(ii)Paul insists that it is the happy giver whom God loves.
(iii) Paul insists that God can give a man both the substance to give and the spirit in which to give it.

But in this passage, Paul does more. If we read into its thought, we see that he holds that giving does wonderful things for three different persons.
(i) It does something for others.
1. It relieves their needs.
2. It restores their faith in their fellow men.
3. It makes them thank God.
(ii)It does something for ourselves.
1. It guarantees our Christian profession.
2. It wins us both the prayer and the love of others.
(iii) It does something for God.

"Give and it shall be given unto you. A good measure, pressed down, shaken together and running over. . ." was our Lord's promise, and it still holds true (Luke 6:38). The "good measure" He gives back to us is not always money or material goods, but it is always more than we gave. Giving is not something we do, but something we are. Giving is a way of life for the Christian who understands the grace of God.

Finally, Paul turns the thoughts of the Corinthians to the gift of God in Jesus Christ, a gift whose wonder can never be exhausted and whose story can never be fully told; and, in so doing, he says to them, "Can you who have been so generously treated by God, be anything else than generous to your fellow men.

Commentary
6 But this I say: He who sows sparingly will also reap sparingly, and he who sows bountifully will also reap bountifully.

The people of this time were intimately familiar with the principles of an agricultural economy. Planting, weeding, and harvesting were common everyday tasks. Everyone would have known a foolish neighbor who had used too much of his grain instead of saving it as seed for his fields. Lavishly scattering seeds all over one's fields was a risk. What if birds ate it up? What if the soil was inferior and wouldn't produce a harvest? Keeping more seeds in storage might appear to be wise, a way to ensure against future disasters. But the farmer who scattered his seed sparingly inevitably would have a small harvest. A farmer who refused to risk his grain on the next year's harvest would lose. This piece of agricultural wisdom contains a profound truth about Christian giving (see Prov. 11:24-26; 22:8, 9 for similar sayings). Those who are like the foolish farmer who sowed sparingly—those who refuse to trust God with their future financial security—will inevitably lose out on God's rich blessings. Those who sow generously will invest in an eternal harvest that will exceed their expectations, and the more they invest in the work of the Lord, the more "fruit" will abound to their account (see Phil. 4:10-20). Whenever we are tempted to forget this principle, we need to remind ourselves that God was unsparing in His giving. "He who did not spare his own Son, but gave him up for us all—how will he not also, along with him, graciously give us all things? (Rom. 8:32).

When Paul was talking to the Ephesian elders, he reminded them of this same thing. "In everything I did, I showed you that by this kind of hard work we must help the weak, remembering the words the Lord Jesus himself said: 'It is more blessed to give than to receive.' " (Eph. 20:35). Apparently, "it is more blessed to give than to receive" was an expression that the Lord Jesus used constantly. I know that this has become a very commonplace platitude today. It is quoted a great deal and practiced very little. The word "blessed" actually means "happy." It will make you more happy to give than to receive. How does it affect you when you give?


7 So let each one give as he purposes in his heart, not grudgingly or of necessity; for God loves a cheerful giver.

Each Corinthian believer was to decide how much God wanted him or her to give. It wasn't to be an impulsive decision but a deliberate one. They were to assess their own ability to give and plan accordingly. This was to be intentional, planned giving, for Paul had already told them to lay aside some money every week (1 Cor. 16:1-4). This was one reason for Paul sending Titus ahead. He wanted someone to organize the weekly collections so that no one would fall short of how much they had pledged the year before (9:5). It seems that although they had pledged the money, they had not given it yet.

Paul didn't want to use urgent appeals or pressure tactics to coerce the Corinthians to give. Even though he was the one appealing for the money, he was careful to give the Corinthians enough time to think and to pray about how much God wanted them to give. Paul didn't want anyone giving reluctantly or under compulsion. Paul knew that God weighs the heart and not the amount of money; He looks at the giver and not the gift. For the Christian, the motive in giving (or in any other activity) is vitally important. Our giving must come from the heart, and the motive in the heart must please God. A cheerful giver, who gives out of sincere gratitude for what God has done, is the type of giver God cherishes. God multiplied those gifts beyond measure (9:11).

How much should you give? What you feel right down in your heart is what you ought to give. But here is the test: "not grudgingly." God does not want any grudging giving. What does that mean? God does not want one penny from you if you would rather keep it for yourself. Not only does God not want it, but I believe God doesn't use it either.

Not only does it say God does not want you to give grudgingly, neither does he want you to give "of necessity."He doesn't want you to give at all unless you are giving willingly and gladly. Some folks say, "Well, I had better give because everybody else is giving, and it would look bad if I didn't give something." That is giving of necessity. God does not want that kind of giving. Certainly, God can bless a gift that is given out of a sense of duty, but God cannot bless the giver unless his heart is right. "Grace" giving means that God blesses the giver as well as the gift and that the giver is a blessing to others.

"God loveth a cheerful giver." That should be the happiest part of the service. If you can't give cheerfully, God doesn't want you to give.