Lesson III.D: Faithfulness Directed. (9:6-15) -- Page 2 (series:Lessons on 2 Corinthians)
by John Lowe
(Woodruff, S.C.)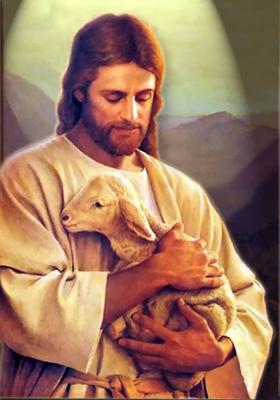 Our giving ought to provide for necessities, not subsidize luxuries.
8 And God is able to make all grace abound toward you, that you, always having all sufficiency in all things, may have an abundance for every good work.

The greatest obstacle that people have to overcome in order to give is worry. What if I will not have enough money next year for my retirement? What if some emergency comes up? What if I lose my job? These verses reassure the Corinthians that God is able to meet all their needs. He is the Almighty! He owns all the world; moreover, He blesses those who give back to Him.

Paul emphasized everything in this verse. Christians who give back to God will lack nothing. God's favor—His grace—will be showered on people who give. They will have everything they need in the various situations in which they find themselves. In the Old Testament, God even invited the Israelites "to test" Him in this. If they brought all the required tithes to Him, God promised to throw open the floodgates of heaven and pour out so much blessing that they will not have room enough for it: "Bring the whole tithe into the storehouse, that there may be food in my house. Test me in this," says the LORD Almighty, "and see if I will not throw open the floodgates of heaven and pour out so much blessing that you will not have room enough for it" (Malachi 3:10).

The purpose of God's overwhelming blessing is always to equip His people to do "every good work." This text doesn't imply that Christian giving is a contract with God, where the one who gives gets. Instead, it says that God will provide whatever a Christian needs to do good. Thus, in the end, a Christian's good works will bring praise and glory to God: "And do not forget to do good and to share with others, for with such sacrifices God is pleased" (Heb. 13:16).

I have never known anyone who has gone broke giving to the Lord's work. There may be some who have, but I have never met them. I believe that God will bless you. This does not mean that God makes every Christian wealthy, and I don't think the blessings He will give to you will always be material blessings, but it does mean that the Christian who practices "grace" giving will always have what he needs when he needs it. Furthermore, the grace of God enriches him morally and spiritually so that he grows in Christian character. In his walk and his work, he depends wholly on the "sufficiency" of God. Some people think you can hold God to the promise of material blessings. I don't think you can, even though many TV preachers say God will make you rich and cure you of any physical ailment if you will only send them "seed" money. He does promise to bless us with all spiritual blessings.

The word "sufficiency" means "adequate resources within" (see Phil. 4:11). God is indeed sufficient! His "every" grace abounds so that believers can abound "in every good work." Through Jesus Christ, we can have the adequacy to meet the demands of life. As Christians, we do need to help and encourage one another; but we must not depend on one another. Our dependence must be on the Lord. He alone can give us that "well of water" in the heart that makes us sufficient for life (John 4:14). Regardless of how desperate one's circumstances, a person who wants to give can do so in dependence on God (see Phil. 4:11-13; also, the widow of Zarephath, 1 Kings 17:9-16; and the Macedonians 2 Co. 8:1-3).

9 As it is written: "He has dispersed abroad, He has given to the poor; His righteousness endures forever."

Just as a farmer has to scatter seed on the ground in order to reap an abundant harvest, so Christians must scatter what they possess among the poor in order to reap God's blessing. Paul already made it clear that God's blessing doesn't always include an increase in riches. All of God's gifts, both spiritual and material, are intended to help a Christian do good works (9:8). This quote from Psalm 112:9 demonstrates this truth. Although the psalm does speak of material blessings for the righteous person (Ps. 112:3), Paul quotes a line that emphasizes the spiritual benefits of generosity to the poor. It calls the man blessed who fears the Lord and who gives to the poor. We are to share with those who do not have as much. I believe that in the church we ought to take care of our own. Those who are blessed by God with financial resources should give generously to help those with less. The memory of this righteousness will never be forgotten. Those who will receive this person's gifts will remember their generosity for a long time, but, more importantly, God will never forget the person's benevolence.


10 Now may He who supplies seed to the sower, and bread for food, supply and multiply the seed you have sown and increase the fruits of your righteousness,

There is always spiritual and material "bread" for the eating and spiritual and material "seed" for the sowing because God supplies both the seed and the bread, both the surplus to invest and the resources to support one's family every day. The resources that God gives Christians are not to be hoarded, foolishly devoured, or thrown away. God gives gifts to His people for their own use and for investing back into God's work. Instead of squandering these gifts, Christians need to cultivate them in order to produce more good works (9:8).

The giving of money is just as spiritual an act as the singing of a hymn or the handing out of a Gospel tract. Money is a seed. If we give it according to the principles of grace, it will be multiplied to the glory of God and meet many needs. If we use it in ways other than God desires, the harvest will be poor.

God does not limit Himself to merely giving more resources—in other words, more seed. He blesses what you sow. He showers the seed with gentle rain. He gives the seed that is sown everything it needs to grow into a healthy, thriving plant. Although the seed is small, it has great potential if it has the right conditions to grow (see Jesus' parables on seeds in Matthew 13:1-9, 18-23, 31, 32).

In the same way, God blesses believers' feeble efforts at generosity so that they enlarge the harvest. This harvest does not consist of personal wealth and riches. It is a harvest of your righteousness. God will take inadequate efforts at good works and increase them so that they bless many people. All a person has to do is give.

I heard of a man who had been recently saved, and he was actually giving so much that he was not keeping enough for his own family. The Bible says that we are worse than heathens if we do not take care of our own family (see 1 Tim. 5:8). This was pointed out to him and he was told that he needed to take care of the necessities of his family, and after that, he could give generously to the Lord. God does not want us to be extremists even in this matter of giving. We need to be balanced. We need to use good, sound, common sense and good, consecrated judgment.


11 while you are enriched in everything for all liberality, which causes thanksgiving through us to God.
12 For the administration of this service not only supplies the needs of the saints but also is abounding through many thanksgivings to God,

Giving generously to those in need causes three good things to happen. First, through those gifts given to those who need them, God meets their needs (here, specifically, the needs of the Christians in Jerusalem). Second, the recipients of these generous gifts will break out in thanksgiving to God, joyfully expressing it! Their celebration over these gifts will lead to heartfelt praise to God, for they will know that it is God who enables the giver to give in the first place. Third, verse 11 teaches that God enriches us so that we may give even more abundantly.

Paul was careful to point out that giving does not bring credit to us; it brings thanksgiving to God. We are only channels through whom God works to meet the needs of others. So, in Paul's eyes, giving is not a strategy for financial growth but another way to bring praise and glory to God, who supplies everyone's needs. Christians shouldn't give to others in order to receive personal rewards. They should give liberally to the poor in order to see God work.

"Grace" giving means that we should believe that God is the great giver, and we can use our spiritual and material resources accordingly. You simply cannot outgive God!

The emphasis in verse 12 is on the fact that their giving would meet the needs of the poor saints in Jerusalem. When a Christian starts to think of excuses for not giving, he automatically moves out of the sphere of "grace" giving. Grace never looks for a reason; it only looks for an opportunity. If there is a need to be met, the grace-controlled Christian will do what he can to meet it.

Paul admonished the wealthy Christians ". . . to do good, to be rich in good deeds, and to be generous and willing to share" (1 Tim. 6:18). Most of us would not consider ourselves "wealthy," but the rest of the world does.

Our giving ought to provide for necessities, not subsidize luxuries. There are needs to be met and our limited resources must not be squandered. It is true that the need itself is not the only reason for giving, for there are always more needs than any one Christian or church can meet; but the need is important. Some needs are greater than others, and some are more strategic than others. We need accurate information as well as spiritual illumination as we seek to meet the many needs that are pressing on us today.