Lessons on Jude (series) Part 4
by John Lowe
(Woodruff, S.C.)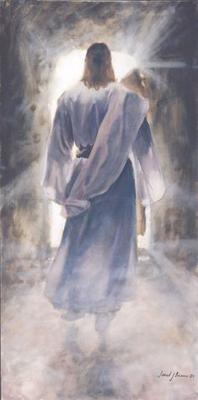 V. Those who have received the doctrine of this common salvation must contend earnestly for it. Earnestly, not furiously. Those who strive for the Christian faith, or in the Christian life, must strive lawfully, or they lose their labor and run great danger of losing their crown,* 2 Tim. 2:5. Observe, those who have received the truth must contend for it. But how? As the apostles did; by suffering patiently and courageously for it, not by making others suffer if they will not immediately embrace every notion that we are pleased (proved or unproved) to call faith, or fundamental. We must not permit ourselves to be robbed of any essential article of Christian faith, by the cunning craftiness of any who lie in wait to deceive, **Eph. 4:14. The apostle Paul tells us he preached with much contention ***(1 Th. 2:2), that is (as I understand it), with earnestness, with a hearty zeal, and a great concern for the success of what he preached.

*(2 Timothy 2.5) "And if a man also strive for masteries, yet is he not crowned, except he strive lawfully." Paul now speaks of one of his favorite subjects, that of athletics. Strive (Gr athleō) means to engage in athletic contests. To win the prize, he must strive lawfully (Gr nominos) or actually keep the rules of the game. To run the race of life one does not break God's rules and get away with it. As the umpire of the game of life, God calls the fouls real close!
**(Eph. 4.14) "That we henceforth be no more children, tossed to and fro, and carried about with every wind of doctrine, by the sleight of men, and cunning craftiness, whereby they lie in wait to deceive."
*** (1 Th 2.2) "But even after that we had suffered before, and were shamefully entreated, as ye know, at Philippi, we were bold in our God to speak unto you the gospel of God with much contention.

"Beloved."
Beloved is an expression of strong affection used by the apostles when addressing their brethren: Romans 1:7, "To all that be in Rome, beloved of God, called to be saints: Grace to you and peace from God our Father, and the Lord Jesus Christ;" 1 Corinthians 4:14, "I write not these things to shame you, but as my beloved sons I warn you;" Philippians 2:12; "Wherefore, my beloved, as ye have always obeyed, not as in my presence only, but now much more in my absence, work out your own salvation with fear and trembling."; and often elsewhere."

"when I gave all diligence to write unto you"
This phrase is a Grecism for being exceedingly intent upon a subject; taking it up seriously with determination to bring it to a good outcome. The meaning of the apostle seems to be this: "Beloved brethren, when I saw it necessary to write to you concerning the common salvation, my mind being deeply affected with the dangers to which the Church is exposed from the false teachers that are gone out into the world, I found it extremely necessary to write and exhort you to hold fast the truth which you had received, and strenuously to contend for that only faith which, by our Lord and his apostles, has been delivered to the Christians."

Some think that St. Jude intimates that he had at first wanted to write to the Church at large, on the nature and propose of the Gospel; but seeing the dangers to which the Churches were exposed, because of the false teachers, he changed his mind, and wrote intentionally, against those false doctrines, exhorting them strenuously to contend for the faith; some need impelled him to write at once, more briefly perhaps than he had purposed.

"of the common salvation."
The common salvation is the Christian religion, and the salvation which it brings. This is called common because it equally belongs to Jews and Gentiles; it is the saving grace of God which has appeared to every man, and equally offers to every human being that redemption which is provided for the whole world. There are great matters of religion that are held in common by all Christians, and it is important for religious teachers to address their fellow Christians on those common topics. After all, they are more important than the things which we may hold as peculiar to our own party or sect, and should be more frequently dwelt upon.

"it was needful for me to write unto you, and exhort you that ye should earnestly contend for the faith."
Jude longed to share the joys of salvation, which was the dominant theme uniting all of the Christian community, but an insidious cancer developing within the body of the believers threatened to destroy their peace and unity. Because of this, Jude saw that it was far more important to bring this battle into the open, to expose its heresy, and to encourage the believers to stand firm in the faith that had been delivered to them. Christians are not only to contend for their faith but to fight for it earnestly and wholeheartedly. The followers of Jesus Christ must be diligent, defending the faith that has been delivered to them with clarity of thought and strength of conviction in the power of the Holy Spirit.

The word faith as used here does not pertain to anyone's personal relationship to Jesus Christ but refers to the doctrine consigned to them through the teachings of the apostles and the Scriptures. They were to forcefully uphold the true doctrine originally entrusted to them against the false doctrine infiltrating their ranks. One's personal faith exists within the parameters of this great body of God-inspired truth. These are the teachings that must be defended against the onslaught of those who deny the authority of the Father and His Son, Jesus Christ, as revealed in His Holy Word.

"which was once delivered unto the saints."
The saints are all Christians, holy (that is, consecrated to God) by their calling, and in God's plan.

B. Purpose of the Change.
4 For there are certain men crept in unawares, who were before of old ordained to this condemnation, ungodly men, turning the grace of our God into lasciviousness, and denying the only Lord God, and our Lord Jesus Christ.

"For there are certain men crept in unawares,"
The nature of the threat is unveiled here in verse 4. The Christian fellowship was being invaded by subversive elements---"But there were false prophets also among the people, even as there shall be false teachers among you, who privily shall bring in damnable heresies, even denying the Lord that bought them, and bring upon themselves swift destruction" ( 2 Pet. 2.1). Certain men had wormed their way into the Christian fellowship, unnoticed; and, when in, began to sow their bad seed. It was an underground movement with stealth and deceit. Not long ago they were condemned in writing for the following reason: They are people to whom God means nothing. They use God's kindness as an excuse for sexual freedom and deny our only Master and Lord, Jesus Christ.

Who are these men? They are supposed ministers of the gospel. They hold positions of leadership in Christendom. Some are preachers or church council members or seminary professors. But they all have this in common—they are against the Christ of the Bible and have invented for themselves a permissive or legalistic "Christ", stripped of glory, majesty, dominion, and authority.

Jude writes this short, powerful epistle to encourage us in the midst of this battle. He focuses our attention on a serious conflict within the body of believers between those truly called and those who only appear to be called. The latter labor within the church under the guise of the redeemed but are in truth under the penalty of death. They may look and sound good, but they are ungodly people.

"who were before of old ordained to this condemnation,"
These false Christians were marked out for this condemnation. This seems to say that God selected these particular individuals to be doomed. But that is not the meaning. The Bible never teaches that some are chosen to be damned. When men are saved, it is through the sovereign grace of God. But when they are finally lost, it is because of their own sin and disobedience.
This expression, "who were before of old ordained to this condemnation," teaches that the condemnation of apostates has been determined long beforehand. If men choose to fall away from the Christian Faith, then their condemnation is the same as that of the unbelieving Israelites in the wilderness, the rebel angels, and the Sodomites. They are not foreordained to fall away, but once they do apostatize by their own choice, they face the punishment predetermined for all apostates. The text says these men were ordained to live under condemnation for this offense against the church of Jesus Christ. This simply means that all persons who falsely pervert the truth of the gospel are included in this judgment. Unfortunately, in our current age, there are many who serve our churches and espouse a doctrine that comes straight from Satan. They deny the only Lord God and the inerrant truth of His Scriptures. They affirm that the only criterion is sincerity. They commend other forms of religion that deny the true God. This is perversion because every man has sufficient evidence of Almighty God, so when he rejects the truth, he is without excuse. "From the creation of the world, God's invisible qualities, his eternal power and divine nature, have been clearly observed in what he made. As a result, people have no excuse. They knew God but did not praise and thank him for being God. Instead, their thoughts were pointless, and their misguided minds were plunged into darkness" (Romans 1:20-21).