Let Not Your Heart Be Troubled
by Dennis Michelson
(Painesville, Ohio)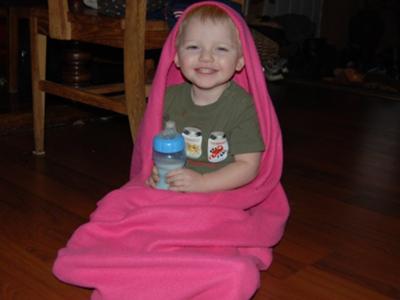 Let Not Your Heart Be Troubled
John 14:1-14

Introduction: Things were not going well for the disciples and their concept of the ongoing Kingdom of God. Judas had just defected, Peter was about to betray the Lord three times, and Jesus was about to die on the Cross. These men were perplexed, confused, and full of anxiety.

Things simply were not going according to their plan. Of course things were right on schedule for the plan and purpose of God. At the precise moment they should have been seeking to comfort Jesus - Jesus comforts them.

It is easy to utter the words "Let not your heart be troubled" but unless there is some reason to back up those words then they ring empty. Our Lord offers not one but seven specific reasons for these men (and us too) to give up on near-term fear and long-term anxiety.

1. Reason One - the Deity of Christ (1)

Ye believe in God, believe also in me.

2. Reson Two - the Second Coming of Christ (3)

I will come again

3. Reason Three -Salvation in Christ (6)

I am the way - salvation is not a path but a person

I am the truth - salvation is not principles but a person

I am the life - salvation is not living the Christian life but Christ living His life in you

4. Reason Four - Incarnation of Christ (9)

The one who spoke these words has actually been here and walked in our shoes and knows the human condition.

5. Reason Five - Inspiration of Christ (10)

The words spoken by Christ were the very words of God.

6. Reason Six - Church of Christ (12)

Greater works than these shall he do: because I go to my Father.

7. Reason Seven - Prayer (13-14)

Praying in His name means that we want what He wants. Anxiety comes when we want something other than what He wants or we do not know what He wants and we simply do not trust Him.

Join in and write your own page! It's easy to do. How? Simply click here to return to Dennis Michelson Sermons.
© 2008-2028 - All rights reserved.

No content on preachology.com may be printed or

copied to any other site without permission.