Let's go to Church
by Kenneth R. Jenkins
(Savannah, GA USA)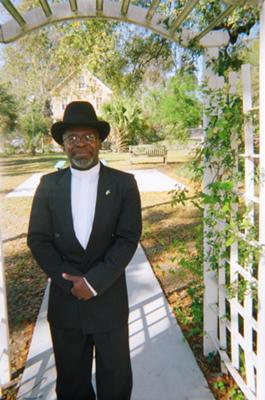 Here are excuses why people don't and won't go to church:

1) "It's Boring!"
2) "They stay too long."
3) "Everybody's not right in that church."
4) "I don't feel like going."
5) "I'm not paying the preacher or giving the preacher my money!"

The list gets long but that's just some of the "sorry excuses' why people just won't and don't go to church.

Here are, instead, reasons why people SHOULD go to church:

I. KEEPING THE SABBATH HOLY.

In Exodus 20:8, God Himself reminds us that we should, "Remember the SABBATH day, to keep it holy." No matter what day the SABBATH falls on either Saturday in the OT and Sunday in the NT, God wants us to keep that day holy and he also wants us to attend to some church as much as possible.

II. SERVE THE LORD

God can be your sanctuary because He made a promise in Exodus 25:8, "And let them make a sanctuary; that I may dwell among them."
Church is a place to serve God. In Exdous 23:25 it tells us that, "And ye shall SERVE THE LORD your God, and he shall bless thy bread, and thy water; and I will take sickness away from the midst of thee." Church is a place of RESTORATION. God will do all these things and more if we attend REGULARY.

III. THE INVATION TO WORSHIP

Where God dwells, He is worshipped and praised for the Psalmist invites in this manner to all of us to, "O come,let us worship and bow down: let us kneel before the Lord our maker." Psalms 95:6.

IV. HOUSE OF PRAYER

"Even them will I bring to my holy mountain, and make them joyful in my HOUSE OF PRAYER: their burnt offerings and their sacrifices shall be accepted upon mine altar; for mine house shall be called an HOUSE OF PRAYER for all people." Isaiah 56:7

As I said earlier, this indeed is a place of restoration; to repair what was broken. a place where sacrifices of praise go up as God's blessings come down. This is a "safe haven" for the broken hearted a place of prayer and prayer given.

Jesus Himself proclaimed after kicking the moneychangers out of the Temple, "It is written, My house is a house of prayer..." Luke 19:46.

It is important to go to church, keep the Sabbath because God wants us to gather together as one to get strength from one another. Strength begets strength, and where there is strength, there is unity. Where there is unity there is love. Where there is love, there is hope. Where there is hope, there is faith.

Remember Church is a gathering of God's people to serve each other as we SERVE God. It's no good to just stop by the church, but come in and let God deal with whatever that problem you are facing. That's all part of the unity with God's people and it all starts with you!
Amen.