Living at a New Address Part 2
by John Lowe
(Laurens SC, USA)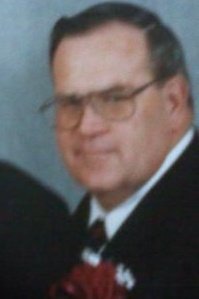 There is a dreadful consequence to denying that you sin.
Therefore, we must beware of deceiving ourselves by denying or excusing our sins.
The more we can see them, the greater our appreciation will be for the remedy.
If we deny them "the truth is not in us."
The Christian religion is the religion of sinners, and we all have sinned, and we all still sin.
The Christian life is a life of continual repentance and of humiliation and shame over our sin.
It's a life of continual faith in the Redeemer, a life of thankfulness and love for the Redeemer.

If we deny our sin we not only deceive ourselves, but we also dishonor God by making Him a liar.
In Genesis 8:21, God said, "the imagination of man's heart is evil from his youth."
But God provided a remedy for our sin, and it is sufficient for the forgiveness of every sin, no matter how great.
God offered His Son as a sacrifice on that rough wooden cross, and when we apply ourselves by faith to the one who shed His blood for us and confess our sins, we are forgiven.
And therefore, if we say that we have not sinned, or that we don't sin; that's a sign that His word is not in our minds and hearts, and that we are not God's own.

God has promised us that "He is faithful and just to forgive us our sins and to cleanse us from all unrighteousness," when we confess our sins.
In 1 John we are told that there's a different pattern of life for Christians.
"Whoever abides in Him does not sin. Whoever sins has neither seen Him nor known Him. Little children, let no one deceive you. He who practices righteousness is righteous, just as He is righteous. He who sins is of the devil, for the devil has sinned from the beginning. For this purpose, the Son of God was manifested, that He might destroy the works of the devil. Whoever has been born of God does not sin, for His seed remains in him; and he cannot sin because he has been born of God. In this the children of God and the children of the devil are manifest: Whoever does not practice righteousness is not of God, nor is he who does not love his brother." (1 John 3:6-10)

On the surface, John appears to contradict himself.
In chapter 1 he admits to the existence of sin in the Christian's life; in chapter 3 he declares, "Whoever abides in Him does not sin" (v. 6).
Therefore, John is not denying the possibility of sin in the Christian; he is merely arguing that habitual sinning is incompatible with the Christian life.
Once a person is saved he no longer lives in sin; his life is no longer characterized by sin.
Living in sin is the opposite of Christianity, for Christ came to take away sin (vs. 5).
Sin is a characteristic of the devil, and Christ came to destroy the works of the devil (vs. 8).
Genuine Christians exhibit a new pattern in their lives.
New desires, direction, and destiny are clearly evident.
They live at a new address.

"Therefore, if anyone is in Christ, he is a new creation; old things have passed away; behold, all things have become new." (2 Corinthians 5:17)
When a person becomes a Christian, they become a new creature, complete with a new heart and a new nature.
And the change that the grace of God makes in the soul is so great that old things are passed away—old thoughts, old principles, and old practices are passed away; and all these things must become new.
All things are made new.
The new man acts in accordance with new principles, by a new set of rules, with new ambitions, and in new company.
The last thing I want to say is, you can have VICTORY OVER SIN.

John describes for us how we can have victory over sin.
He says we must walk in the light.
"But if we walk in the light as He is in the light, we have fellowship with one another, and the blood of Jesus Christ His Son cleanses us from all sin." (1 John 1:7)
The apostle is using symbolism when he speaks of light.
Intellectually, light symbolizes truth, and darkness is ignorance or error.
Morally, light represents purity, and darkness is impurity.
Light is also used to symbolize righteousness and holiness; light is the agent that reveals and guides in truth according to Psalms (Ps. 119:105).
Right living—and not merely right thinking—is the trait of the person who has "fellowship" with God (v. 6).

The way to daily victory over the pull of the old life is to "walk in the light."
The closer we are to the Lord, the further we will be from sin.
John also declares that we must continually confess our sins, and be continually cleansed from sin.
"If we confess our sins, He is faithful and just to forgive us our sins and to cleanse us from all unrighteousness." (1 John 1:9)
Whenever we sin, we need to confess it to the Lord and accept His cleansing.
His grace is greater than our sin.
He will forgive us and purify our hearts.

Conclusion:
An old gospel song expresses what every Christian has experienced:
It's different now,
Since Jesus saved my soul,
It's different now,
Since by His blood I'm whole.
From Satan He rescued me,
And now I am set free.
Oh, it's different now!
Have you moved to that new address?
Have you been to Jesus for His cleansing power?
Have you been washed in the blood of the Lamb?
If you want to live with Jesus, the only thing He asks is that you confess your sins, and then, that you believe in Him.
Amen.