Luke's Introduction to the Gospels Part 2 of 2
by John Lowe
(Woodruff, S.C.)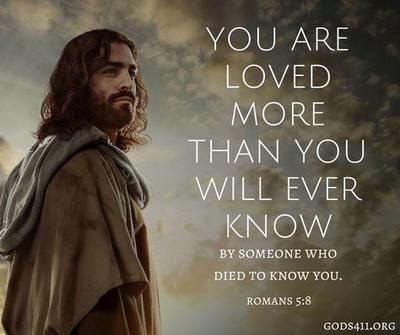 The Gospel is the "Good News" of Jesus Christ; that He died to redeem humankind, that He was buried and that He rose from the dead. Believing in this Gospel brings salvation and eternal life to the believer. The Gospel can be found throughout the Bible, however, the books of Matthew, Mark, Luke, and John are what we call the Gospels, because they present the person of Jesus Christ as the perfect, divine man and Savior of the world. Jesus was God made known to us in the flesh.


The gospel can be found in both Testaments. For example, in Genesis there are these two verses:
• I will put enmity Between you and the woman, And between your seed and her Seed; He shall bruise your head, And you shall bruise His heel" (Gen 3:15).3
• I will bless those who bless you, And I will curse him who curses you; And in you all the families of the earth shall be blessed" (Genesis 12:3).4

Matthew, Mark, Luke, and John are what we call the gospels, because they present the person of Jesus Christ as the perfect, divine man and Savior of the world. Jesus was God made known to us in the flesh.
Four different men wrote the Gospels and they each wrote from a different point of view and each had a different approach in how they presented Jesus.
• Matthew emphasized that Jesus was born the Messiah. He presents the Lord Jesus as the Messiah, King, and Redeemer.
• Mark emphasizes that Jesus was the servant of Jehovah. He presents Christ as the Mighty Conqueror and Ruler of the world.
• Luke stresses the fact that Jesus was the perfect man. He presents the perfect divine Son of God as our Great High Priest, touched with feeling for our needs and able to extend help, mercy, and love to us.
• John presents the fact that God became man. He presents Christ as the Son of God.

Matthew, Mark, and Luke are known as the Synoptic Gospels, because they are written from the same viewpoint and with a similar pattern. The fourth Gospel, the Gospel of John, is different. It alone does not contain any parables, but it does give a chronological order to the three-year ministry of Jesus. The Gospels are the word of God written by four different men and with the inspiration and direction of the Holy Spirit. They do not contradict each other in any way, although many will try to point out what at first may appear to be contradictions, however, if you understand what each Gospel is presenting about Jesus these seeming contradictions actually work to bring more truth to the event. Many events in the life of Christ are reported in more than one of the Gospels and in this way, we are given more information and the Gospels build upon each other. There is "harmony" in the Gospels.

Do you think that the Gospels report everything that Jesus did while He was here on earth? John 21:25 has the answer—"And there are also many other things that Jesus did, which if they were written one by one, I suppose that even the world itself could not contain the books that would be written." We have no fear in taking verse 25 literally! Jesus is God and is therefore infinite. There is no limit to the meaning of His words
or to the number of His works. While He was here on earth, He was still the Upholder of all things—the sun, moon, and stars. Who could ever describe all that is involved in keeping the universe in motion? Even in His miracles on earth, we have only the barest description. In a simple act of healing, think of the nerves, muscles, blood corpuscles, and other members that He controlled. Think of His direction of germs, fishes, animal life. Think of His guidance in the affairs of men. Think of His control over the atomic structure of every bit of matter in the universe. Could the world itself possibly contain the books to describe such infinite details? The answer is an emphatic "No."
And so, we begin our commentary on The Harmony of the Gospels. Perhaps we will come to realize why they have come to be one of the best-loved parts of the Bible. Certainly, one can scarcely read it thoughtfully and prayerfully without falling in love afresh with the blessed Person whom it presents.
________________________________________
1
The word "Gospel" means "Good News." The "Good News" is that Jesus was the Son of God; that He died for your sins; was buried; and rose again from the dead. Salvation comes through faith in Him.
2
Theophilus
thih AHF uh luhs
(lover of God) — A Christian to whom Luke dedicated the Gospel of Luke and the Book of Acts (Luke 1:3; Acts 1:1). The fact that Luke spoke of Theophilus as "most excellent" indicates that he was a prominent man of high rank and possibly a Roman. He may have chosen the name when he was converted to Christianity. According to tradition, both Luke and Theophilus were natives of Antioch in Syria. Much speculation surrounds Theophilus, but little is known for certain about him.
2
3
This verse is known as the protevangelium, meaning "The First Gospel." It predicts the perpetual hostility between Satan and the woman(representing all mankind), and between Satan's seed (his agents) and her Seed (the Messiah). The woman's Seed would crush the Devil's head, a mortal wound spelling utter defeat. This wound was administered at Calvary when the Savior decisively triumphed over the Devil. Satan, in turn, would bruise the Messiah's heel. The heel wound here speaks of suffering and even of physical death, but not of ultimate defeat. Therefore, Christ suffered on the cross, and even died, but He arose from the dead, victorious over sin, hell, and Satan. The fact that He is called the woman's Seed may contain a suggestion of His virgin birth.
3
4
The call of the LORD had come to Abram when he was still in Ur. Abram was called to leave his country, his family, and his father's house, and to embark on a life of pilgrimage (Heb. 11:9). God made a marvelous covenant with him which included the following significant promises: a land—that is, the land of Canaan; a great nation— namely, the Jewish people; material and spiritual prosperity for Abram and his seed; a great name for Abram and his posterity; they would be a channel of blessing to others; friends of Israel would be blessed and anti-Semites would be cursed; all the families of the earth would be blessed in Abram, pointing forward to the Lord Jesus Christ, who would be a descendant of Abram. This covenant was renewed and enlarged in 13:14–17; 15:4–6; 17:10–14; and 22:1