LUST: ROOT, REALITY, RESULT & REMEDY (Part 1)
by Jeff Hagan
(Tacoma, WA, USA)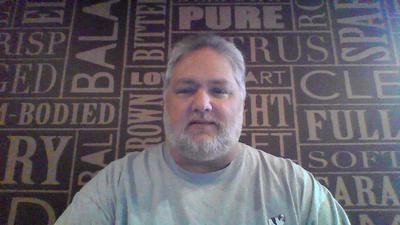 Scriptures: 1 Thess. 4:3-8; 1 John 2:15-16; 2 Sam. 11:1-27; James 1:13-15; Gen. 39


Introduction:
I assume most of you are familiar with what has been labeled "the Seven Deadly Sins." You may be familiar with the movie "SEVEN" starring Brad Pitt and Morgan Freeman that dealt with this topic. Both played police detectives and were on a manhunt for a serial killer who was masterfully covering up his murder spree. The killer, played by Kevin Spacey, was slaughtering people one by one who were each guilty of committing one of these seven deadly sins. The movie was violent, with language to match, but the twist at the end made it a thriller which has lasted the test of time. What I want to do now is take a look at one of those seven deadly sins, one of those spiritual viruses. In this sermon I want to tackle the issue of lust.

A Story:
A young girl was talking to her grandmother and she asked her, "How old are you?" The grandma replied, "Dear, you shouldn't ask that question. Grownups don't like to tell their age." The next day, the girl asked, "Grandma, how much do you weigh?" The grandma replied, "Honey, you shouldn't ask grownups how much they weigh. It isn't polite." The next day the girl was back with a smile. She said, "Grandma, I know how old you are – you're 62, and you weigh 160 pounds." The grandma was surprised and said, "My goodness, how do you know all that?" The girl said, "You left your driver's license on the table and I read it." The Grandmother said, "So that's how you found out." The young girl said, "Yep, and I also saw on your driver's license that you got an 'F' in sex."

Obviously the "F" in sex here is a reference to gender, but I think when it comes to lust and sex many of us receive a failing grade because we're naïve to the power of lust, or, we choose to ignore the power it has. We sort
of treat it like it's a worm when actually it's a deadly Viper. And unless we can fully grasp a biblical understanding of its power, the virus of lust can and will inflict disastrous carnage on anyone it touches.
Statistics:
-In an article published in 2013 in the Huffington post it was found that more people watch porn than visit Amazon, Netfix and Twitter combined. Think about that for a minute. That's astronomical!
-The same study showed that 70 percent of men and 30 percent of women watch porn online;
-The average time spent on a porn site is about 12 minutes;
-And over 66 percent of Human Resource professionals have found pornography on computers of employees.
-In another article published in 2012 in Churchmag we find that 90 percent of children from the ages of 8 to 16 have viewed porn;
-70 percent of men ages 18 to 34 visit a porn site at least once a month;
-One out of six women struggle with porn addiction, not just viewing it, but addiction to it;
-38 percent of adults say viewing porn is "morally acceptable;"
-And 50 percent of pastors view porn regularly.
Now I know statistics can be skewed to suit agendas, but this is staggering. I did other research as well, and these statistics seem to be on par across the board with other resources.
I think it's time to take a look at a passage of Scripture.
1 Thessalonians 4:3-8:
"For this is the will of God, your sanctification: that you abstain from sexual immorality; that each one of you know how to control his own body in holiness and honor, not in the passion of lust like the Gentiles who do not know God; that no one transgress and wrong his brother in this matter, because the Lord is an avenger in all these things, as we told you beforehand and solemnly warned you. For God has not called us for impurity, but in holiness. Therefore whoever disregards this, disregards not man but God, who gives his Holy Spirit to you" (ESV).