LUST: ROOT, REALITY, RESULT & REMEDY (Part 3)
by Jeff Hagan
(Tacoma, WA, USA)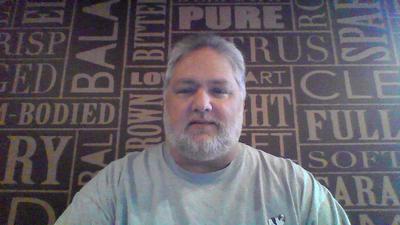 Scriptures: 1 Thess. 4:3-8; 1 John 2:15-16; 2 Sam. 11:1-27; James 1:13-15; Gen. 39


David's Fourth Mistake Was Indulgence:
David was no longer satisfied with the dream, with the idea, the fantasy – he wanted to experience what had been coursing through his mind. And, as a result, he abused his authority and took what didn't belong to him. He had Bathsheba brought to his home where he acted upon his lust and sinned against God. "David stepped out of the fantasy and into the nightmare. What looked good from a distance was poison to his soul!"***

Now, as if that wasn't bad enough, he then set out to eliminate any evidence that might reveal his guilt. Adultery wasn't enough, he had also had Uriah murdered. This is the nature of the flesh – to find an excuse for and escape from the pain, penalty, and power of sin. But sin always has a payday, it will always take its toll.

The Result of Lust:
"Flee from sexual immorality. All other sins that a man commits are outside of the body, but he who sins sexually sins against his own body" (1 Corinthians 6:18).

FIRST: It demolishes your convictions. Think about it – a little lust spiraled David from thoughts to committing acts of adultery and murder. It will eventually cause you to lose your ability to judge right from wrong.


SECOND: It demolishes your character. Lust destroys your reputation and integrity. You lose both your credibility and the confidence of others because you have displayed a lack of morality and no sense of self-control.

THIRD: It demolishes your connections. As a result of his sin, David lost his intimacy with God, with his son, and with his Kingdom. Lust will separate you from fellowship with God. Lust will separate you from your spouse and kids. Lust will separate you from your friends and family. Lust destroys your ability to love with purity, in fact, it taints the soul.

So, What's the Remedy?
Genesis 39
Here we find the story of Joseph and Potphar's wife. Once again I will leave the reading of the passage to you due to space constraints. But let's break it
down a bit so we have an outline of how we can remedy this situation of lust.
In verses 8 and 9 we see one of the keys, accountability. Joseph said he couldn't indulge because he'd have to answer to Potipher and to God. Let me ask something at this point. Who or what holds you accountable? Do you have a monitor for the internet that someone other than yourself has access too? Do you have the movie and rating blocks on your TV? Do you have a person you meet with regularly for accountability? We all need accountability.
Consider the Cost:
We also see in verses 8 and 9 another key. Joseph counted the cost. He recognized all that he would lose if he gave in to the proposition offered to him. Is it really worth losing respect for yourself? Is it really worth all of the guilt and emotional turmoil? Is it worth the shame and damage to your reputation, to your personal spirit? What about practically, is it worth the risk of HIV or some other disease? Is it worth getting divorced or losing your family over? Is it worth it?
Cling to Your Convictions:
In verse 10 we see Joseph sticking to his convictions. The idea is to always have your guard up, be ready. You'll notice that Potipher's wife was relentless. She tried everything to tempt, trick, and turn Joseph away from his convictions, but he stuck to them. He determined to believe the commands of God over the inviting words of Potiphar's wife.
It's important to remember that although lust makes some great promises, all it delivers is pain, sorrow and lies.
Psalm 119:11
, "I have stored Your Word in my heart so that I might not sin against You."
Conclusion:
Lust, it's no joking matter. It is a serious problem in our culture, in our communities, in our churches, in our homes, its' everywhere. But the only we can overcome it is through the blood of Christ by the power of the Spirit because "greater is He that is in you than he that in in the world."
*Inspired by, and highly adapted from, "Lust" by Joseph Rodgers.
**Ibid.
***Ibid.