Making Ready Part 2
by John Lowe
(Laurens SC, USA)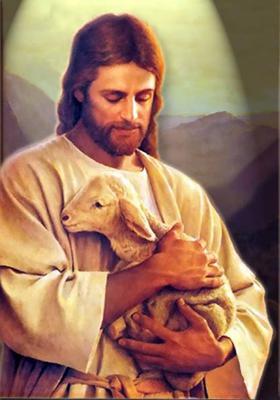 In the light of what it says in God's Word, we must examine ourselves to see whether we are spiritually prepared to come to the Lord's Table.

First, we must see if we have confessed and repented of all known sin.
Friends, no experience is as uplifting and glorious as sensing forgiveness and full acceptance in the presence of God.
When we have that certainty of spiritual well-being, we can come to the Lord's Table with "joy unspeakable."
But notice that there is a warning for Christians contained in Paul's words.
He said, "For this reason, many are weak and sick among you, and many sleep."
It's possible that God will chastise the believer who refuses to confess his sins.
So take time now to ask God to forgive you.
He has promised in His Word, "If we confess our sins, He is faithful and just to forgive us our sins and to cleanse us from all unrighteousness" (1 John 1:9).
Let's have a few moments of silence, and if you haven't confessed all your sins and asked God to forgive you, you can do so now.
There's one more thing that's an essential part of proper spiritual preparation for the Lord's Table.
If the Holy Spirit convicts us of having wrongness in our heart toward God, or another human being, then it must be made right.
We cannot enjoy the Lord's Table when we have a wrong spirit within us.
John tells us plainly that the proof of our sonship under God is whether or not we love one another.
Let's take some time now so that you can ask forgiveness of God and anyone you
may have wronged.
Conclusion
The Lord's Supper ought to be a precious and unforgettable experience every time we come to God's Table.
Why?
It is because we are "showing forth the Lord's death till he comes."
We must be clear reflectors, cleansed of all known sin.
And to do this requires that we are physically prepared—our bodies, which are temples of the Holy Spirit, must be tuned physically for this worship experience.
We must be mentally prepared—we must "stay our minds" on the Lord and ask Him to help us, by His indwelling Spirit to focus our thoughts on the Lord Jesus.
Then, we must, above all things, be spiritually prepared.
When these basic preparations have been made, we can come with joy to the Lord's Table; and we will leave having truly experienced His Presence.
We are going to pass out the bread and juice, and I am asking that you keep them until everyone has been served, and then, we will eat the bread and drink the juice together.
Mathew tells us what Jesus said about the bread; "Now as they were eating, Jesus took bread, and blessed, and broke it, and gave it to the disciples and said, "Take, eat; this is my body."
As you eat the bread, remember; Jesus suffered and died for you.
Matthew tells us: "And he took a cup, and when he had given thanks he gave it to them, saying, 'Drink of it, all of you; for this is my blood of the covenant, which is poured out for many for the forgiveness of sins.'"
As you drink the juice, remember; His precious blood was shed for you.