Militant or Meek?
by Dennis Michelson
(Painesville, Ohio)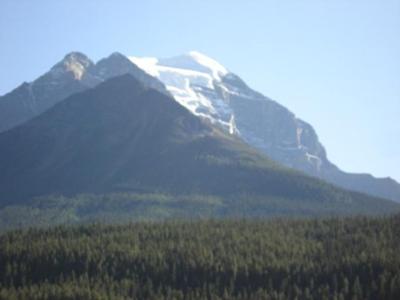 Militant or Meek?
Matthew 5:5

A meek person will always submit himself to every manifestation of God?s authority in his life. Meekness means ?power under control.?

1. The Definition of Meekness

Meekness is the attitude of looking to God before responding to men. It is that temper of spirit in which we accept His dealings with us as good, and therefore without disputing or resisting; it is closely linked to the word "humility."

Meekness always looks first to God in the face of insults and injuries, realizing such are permitted and employed by God. Meekness is not weakness! It is the fruit of power. The common assumption is that when a man is meek it is because he cannot help himself; but the Lord was meek because He had the infinite resources of God at His command.

Described negatively, meekness is the opposite of self-assertion and self-interest. It is that equanimity of spirit that is neither elated or cast down, simply because it is not occupied with self at all.

Meekness is illustrated by medicine which can either be soothing or poisonous; wind which can be refreshing or damaging; or a horse which can either be dangerous or useful.

2. The Demonstration of Meekness

Abraham had no fear to submit to Lot.
Gen 13:7 And there was a strife between the herdsmen of Abram's cattle and the herdsmen of Lot's cattle: and the Canaanite and the Perizzite dwelled then in the land.

Gen 13:8 And Abram said unto Lot, Let there be no strife, I pray thee, between me and thee, and between my herdsmen and thy herdsmen; for we be brethren.

Gen 13:9 Is not the whole land before thee? separate thyself, I pray thee, from me: if thou wilt take the left hand, then I will go to the right; or if thou depart to the right hand, then I will go to the left.

Joseph had no fear to submit to his brothers.
Gen 50:19 And Joseph said unto them, Fear not: for am I in the place of God?
Gen 50:20 But as for you, ye thought evil against me; but God meant it unto good, to bring to pass, as it is this day, to save much people alive.

Moses had no fear of opposition.
Num 12:3 (Now the man Moses was very meek, above all the men which were upon the face of the earth.)

David had no fear of Saul.
1Sa 24:10 Behold, this day thine eyes have seen how that the LORD had delivered thee to day into mine hand in the cave: and some bade me kill thee: but mine eye spared thee; and I said, I will not put forth mine hand against my lord; for he is the LORD'S anointed.

Christ had no fear.
1Pe 2:23 Who, when he was reviled, reviled not again; when he suffered, he threatened not; but committed himself to him that judgeth righteously:

3. The Development of Meekness

Toward Circumstances - Trustful attitude.
Psa 37:11 But the meek shall inherit the earth; and shall delight themselves in the abundance of peace.

Toward God's Word - Teachable attitude.
Jas 1:19 Wherefore, my beloved brethren, let every man be swift to hear, slow to speak, slow to wrath:

Jas 1:20 For the wrath of man worketh not the righteousness of God.

Jas 1:21 Wherefore lay apart all filthiness and superfluity of naughtiness, and receive with meekness the engrafted word, which is able to save your souls.

Toward Sinning Brothers - Tempered attitude.
Gal 6:1 Brethren, if a man be overtaken in a fault, ye which are spiritual, restore such an one in the spirit of meekness; considering thyself, lest thou also be tempted.

Toward Church Division - Taming attitude.
Eph 4:1 I therefore, the prisoner of the Lord, beseech you that ye walk worthy of the vocation wherewith ye are called,

Eph 4:2 With all lowliness and meekness, with longsuffering, forbearing one another in love;

Eph 4:3 Endeavouring to keep the unity of the Spirit in the bond of peace.

Toward Those Who Disagree - Tolerant attitude.
2Ti 2:24 And the servant of the Lord must not strive; but be gentle unto all men, apt to teach, patient,

2Ti 2:25 In meekness instructing those that oppose themselves; if God peradventure will give them repentance to the acknowledging of the truth;

Toward The Unsaved - Truthful attitude.
1Pe 3:15 But sanctify the Lord God in your hearts: and be ready always to give an answer to every man that asketh you a reason of the hope that is in you with meekness and fear:

4. The Destiny of the Meek

Mat 5:5 Blessed are the meek: for they shall inherit the earth.

Conclusion: We all have different stages in life. We begin by thinking very little about right and wrong because we simply want our way! We then progress to knowing there is right and wrong but of course we know that we are always right! (even when we are wrong)

Meekness is when we arrive at the point where we are confident that we are right about a few things but not nearly as sure about some others. We have learned to leave the matter of being right about everything to God.