Mom's Old Tattered Bible
by Charles Robey
(Trussville AL)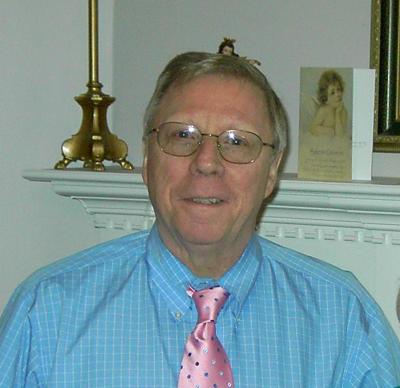 HERE, WE HAVE A SERMON, UTILIZING A MODERN DAY PARABLE.

A FICTITIOUS EARTHLY STORY WITH A STRONG BIBLE MESSAGE. YOU MAY OR MAY NOT BE ABLE TO RELATE TO THIS YOUNG MAN, WE SHALL CALL GEORGE, WHO FINDS GOD'S GRACE IN AN UNUSUAL TWIST. SO, SIT BACK, READ AND ENJOY. I PRAY THAT IT CHANGES YOUR LIFE.

It's been nine months now since we lost Mom. The hot sticky summer has suddenly passed into a bone chilling winter; a winter that tends to make you want to snuggle up by the fire with a good book. However, the more I try to forget the past, the more those unforgettable memories continue to roll like a sad movie score.

If only I could find Mom's old Bible. I've looked everywhere. I just know it would help me, as she always marked her favorite Bible sayings. Well, I'll come across it someday. And, oh yes, if I could only just get over that "still small voice." That voice that keeps haunting me by visiting me in my loneliness.

"Yes, those bumps in the road will somehow turn into smooth sailing. Just remember those favorite memories," the voice would lament. Then, the voice would conclude by so vividly announcing, "Remember that Bible verse. You know Mom's favorite verse she uses to quote all the time, when things seemed bad."

But, that still small voice would never continue the conversation by telling me what I needed to do or where I needed to go to find this happiness. If only I had Mom's old tattered Bible.

Suddenly one evening, as if a train had hit me, I said to myself, "I know. I'll go have an ice cream. Yes, that's what I'll do." When I was a kid, and yes I was a kid once you know, the ice cream always seemed to fix everything.

As I entered the Ice Cream Scoop, I observed that all too familiar scene. Mr. Johnson was standing behind the counter, smiling from ear to ear, and wrapped in that big ice cream apron, the one with all 30 flavors of ice cream so artistically displayed. I joked, as I always do, "That apron will surely wind up in the Smithsonian Institution some day. I think I'll have the Raspberry Swirl, Mr. Johnson, and make it a double."

"Well, George, you must really be depressed," Mr. Johnson said, as he handed me the big cure all ice cream.

Then suddenly, as if I had seen a ghost, some images appeared through the front window, half-blocked by the frosted snow. "Listen, Mr. Johnson, they are singing what appears to be a church hymn. Is it Christmas already? It can't be. Summer has just left us.

But why else would this group be singing on a street corner, in this miserable weather?" However, as I concentrated on the music, the words became all the more familiar. By golly, it's Mom's favorite hymn and they have brought Mom's church to me.

Amazing Grace, how sweet the sound,
That saved a wretch like me.
I once was lost but now am found,
Was blind, but now I see.

Amazing Grace, how sweet the sound,
That saved a wretch like me.
I once was lost but now am found,
Was blind, but now I see.

Out of the blue, as if Mom was pulling my ear again, I had an urge to run outside, slamming the door behind me. As I left the store, I seemed to be pulled, like a magnet, closer to the singing group. Oh yes, it is cold here. However, the weather did not seem to hinder these happy people.

Something was surely very different about them; the group seemed
happy and sang like they believed every word of the songs. Wait! I've heard these hymns before and I have never felt as these people seem to feel. They had a message and they were going to get it out regardless of the weather.
Then, as the singing ended, the leader of the group opened an old tattered Bible. His words stammered and his speech frosted, due to the frigid cold weather, as he began to read. What's this? Why it's Moms favorite scripture.
"For we know that all things work together for good, to those who are called according to his purpose." (Romans 8:28)
When the man finished reading the Bible, he looked straight at me, and started talking as if he had known me all my life. And guess what? As by Divine impulse, that "still small voice" returned to my memory by reminding me of Mom's Bible and saying;
"For by Grace you have been saved through faith; and that not of yourselves, it is the gift of God; not as a result of works, that no one should boast." (Ephesians 2:8-9)
Then, as I turned to leave the small group, suddenly by impulse, I turned to say good-bye. And, to my amazement, the group had mysteriously vanished. Moreover, just as suddenly as the group vanished, I was physically drawn to the pavement below me.
"I can't believe it," I mumbled to myself. Why the old tattered Bible, with which the man was reading, was Mom's Bible. Trembling almost uncontrollably, I picked up Mom's Bible. And low and behold it was open to a passage marked in red, which read:
"Do not neglect to show hospitality to strangers, for by this some have entertained angels without knowing it." (Hebrews 13:2)
As the frozen tears stuck to my face, that still small voice became clear to me and it all came home. I then started shouting "Hallelujah", in my heart, and as by that same divine uncontrollable impulse, my heart started singing one of Mom's favorite church hymns.
"Jesus is the sweetest name I know. And He's just the same, As His Lovely name. And that's the reason why I love Him so; Of Jesus is the sweetest name I know."
Oh yes, what happened to my ice cream, you may ask. Well it melted away, as did my sinful heart that day. God truly is love and His salvation is surely free. I got a double dip of God's grace that day. Unlike the ice cream, God's grace will never melt away.
Well, what is your take on George's experience? The Bible tells us that angels are supernatural beings, created by God to do His bidding, and are not bound by the laws of nature. And, the Bible is crammed full of occasions whereby angels took on a human form in order to minister to needy individuals.
We also know that by God's omnipotent power, many individuals, like the Apostle Paul, have been supernaturally drawn into a position of receiving salvation through God's grace. As was the case with George, our heavenly Father has the ability to use any means indicative to a particular person's personality, to reach out and accomplish His ultimate goal of reconciliation, including an old tattered Bible.
"Here is a trustworthy saying that deserves full acceptance: Christ Jesus came into the world to save sinners–of whom I am the worst. But for that very reason I was shown mercy so that in me, the worst of sinners, Christ Jesus might display his unlimited patience as an example for those who would believe on him and receive eternal life... invisible, the only God, be honor and glory forever and ever. Amen." (1 Timothy 15).