MY NEW SUNDAY GO-TO-MEETING SHOES
by Charles Robey
(Trussville AL)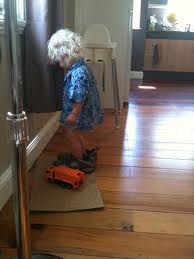 Please Lord, Don't let me mess up these shoes
Growing up in the 50's had it's good and bad points. We had no knowledge of such high tech items as computers, video games, cell phones, and the like. But one thing we did know, and that we were taught from a very young age, is respect for God and all He stood for.


Among this respect was being able to dress for the Sunday morning service. I can still remember Dad giving me that big box, which was labeled, " Sears and Roebuck". And in that box was a brand new pair of high top brogan shoes. Boy, was I proud, even though the size didn't exactly fit. That was all right, however, as we had no way of swapping the shoes for a different size.

And the last word Dad said was, " Son don't get these new shoes dirty or scuffed, as they are you Sunday go to meeting shoes." Well, out of respect for God and especially Dad, I surely didn't want another trip to the old barn mercy seat, as Dad would call it. And I'm sure you know what those special prayer meetings were all about. So I kept those shoes clean and polished for many a months.

In today's worship our churches are divided between the traditional and the contemporary style of worship. And it seems as if our 21st century relaxed contemporary way of living, has even filtered into the church, as this contemporary worship has taken control, including our casual relaxed attire. What then has happened to the "old time religion" ? ( Colossians 3:23-24) What has happened to our " Sunday Go To Meeting Cloths" ? ( Romans 2:6)

Should our religious services be relaxed and informal, or should we give God our very best attitude and reverence ? (Malachi 1:6-14) Recently, I just happened to compare an older church "Constitution and Bylaws", with a more up-to-date revision. And you guessed it. The older version was much more conservative with both the men and women's acceptable attire.

Today's church is not a dress-up event. Whatever is clean and comfortable seems to be OK. Yes, in all other aspects of today's culture, we tend to settle on the relaxed mind-set. And church is no exception to this culture, as we take the attitude that when it comes to church, attire doesn't much matter, as there is nothing particularly spiritual about a dress or a coat and tie. ( 1 Sam 16:7)

However, we kid ourselves when we causally claim that God does not care what we wear to church. ( Psalm 89:7) God cares about every aspect of our lives. (Jeremiah 29:11)

You may call me a dinosaur, if you choose, but I don't think you can separate the contemporary worship style from the relaxed informal dress. Nor, can you separate the traditional worship style from the more conservative dress. Just like certain music, clothing defiantly sets a mood. In other words, if the music is relaxed and informal, then why doesn't informal clothing have the same effect ?

I'm sure you've heard the old cliché, clothing makes the man". Clothing, in my opinion, is a nonverbal way of expression without saying a word. As a result of this theory, why not give God your best. In olden times this conjecture was labeled, " giving God
your Sunday best". After all, going to church is not going to the beach.
By the same token, we Christians must not fall into the old "hypocritical" rut. (Matthew 7:1) If only I had a dollar for every time I heard a person say they refuse to go to church because "the people care more about what I'm wearing"...but yet that same person thinks nothing about dropping several hundred dollars on a pair of designer shoes, a handbag or an outfit to wear to go out to a nightclub or on a date to impress another person, or to impress someone to get a job...but that's ok? Ooops, who's judging now. ( Luke 20:46-47)
However, call me old fashioned, but it seems to me that making the effort to wear one's "Sunday best" to church (whether purchased from Saks or Salvation Army) is a way to show respect for God...and will always be "in style."
I realize that attending church in a cloak, tunic, sandals and a turban or veil, as did the early Bible characters, would cause quite a disruption in most churches! So what is modesty, as far as the church is concerned ? We should then dress for public worship in a way that is pleasing to God, as God does deserve our very best, even though we may wear the same attire each Sunday.
I also realize, for some people, just wearing clean clothing is their best ( James 2:1-9) and God surely understands.( Proverbs 20:27) God also knows that wearing the very best may also be showing off. ( Deuteronomy 15:9 ) It would behoove us all to take a "spiritual bath" by confessing our sins even before adorning our "Sunday Best". ( 1 John 1:9 )
Make no mistake, God always is looking at the heart above our external appearance. ( Proverbs 15:3) Nonetheless, what we wear to worship our holy and pure God may give a measurement that indications where our hearts are. (Jeremiah 17:9-10 ) Just take a look in the mirror. ( James 1:23)
More importantly, does it matter to our Lord ? You and you alone, must make this all important personal choice. Keep in mind, however, having a proper attitude towards God's holiness could also affect the way you worship.
Well now, you be the judge. As for me, I will continue to adorn my "coat and tie", be them out-of-date or the latest fashions. After all, that's the least I can do in showing my love for what He has done for me. ( Psalm 119:6-8)
Always remember, true worship is not confined to how we do in church. True worship is the recognizing of God's power and glory in everything we do. ( Acts 17:23) And all God's children said Amen !
Author's Note:
Some people dress-up fancy to impress people at church — they are wrong. Some people dress-down when they go to church, because it's the weekend, and they are going to relax and no one is going to tell them what to do (meaning they are not going to go to a church where they get "preached at") — they are also wrong. Other people dress-up (meaning they put on some clean, decent clothes) because they are going to worship God — they are Scripturally right. ( Exodus 19:10, 11 )