Myth Buster Series: God is Not Really Sovereign
by Dennis Michelson
(Painesville,Ohio)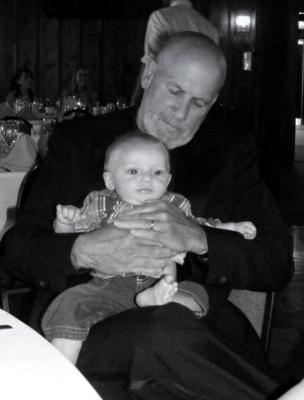 James 4:13-15

Introduction: A popular radio and television Bible teacher stated that the biggest false teaching in the Body of Christ today is the sovereignty of God. A seminary professor asked a class of aspiring young theologians to raise their hands if they believed in the absolute sovereignty of God. About half of the class responded in the affirmative.

The professor then said "I can then assume that the rest of you are atheists." Is there a single event in all of the universe that can occur outside of God's control? If there is then He cannot be taken at His Word.

1. GOD'S CONTROL IS ABSOLUTE (James 4:15)



a. He has control over malicious plans



b. He has control over "mistaken" plans
2. GOD'S CONTROL IS NOT ALWAYS APPARENT (I Thess. 5:18)


a. In Esther it was spectacular and supernatural



b. In Ruth it was quiet and appeared to be natural
3. GOD'S CONTROL IS GOVERNED BY HIS WILL; NOT OURS (Psalm 115:3)


a. Sometimes God wills a "happy" ending



b. Sometimes God wills a "tragic" ending



c. All times He wills a holy ending
Job - lost everything but what does Scripture say about the "rest of the story"?
Joseph - lost his freedom when his brothers meant it for evil but God meant it for good.
Jesus - lost His life but Acts 4:25-28 gives us a glimpse at the all-wise hand of God even in the death of His Son.
Read Isaiah 45:5-7 until you can trust God's heart even during those times when you cannot discern His hand.