NEITHER HERE NOR THERE
by CHARLES ROBEY
(MOODY AL USA)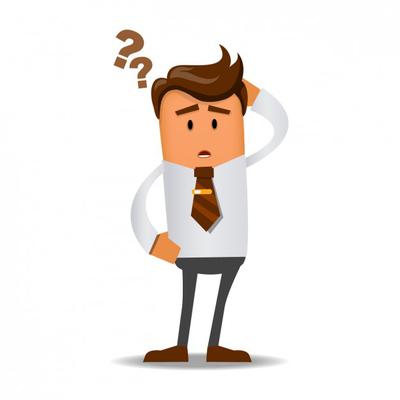 PROLOGUE

You can always trust the internet, right? You have your opinion, and I have mine. Let's leave it at that, as we move on into the unknown of today's regressive, socialist, "woke" agenda. What is meant by being woke in today's generation? A short answer, "one being alert to and concerned about social injustice and discrimination."

We here in our great Republic of America, the land of the free and home of the brave, oftentimes are exposed by inquisitiveness, curiosity, interest, or just plain ole nosiness. When it comes to the various social media venues, including the drive-by national news networks, we are totally inundated with the world's values and desires. Do you ever stop to fact check the proper internet entities and their information?

If only we would stop and smell the roses of logical truth. We must take the time to open our Bibles or ask our Papaws who have seen it all. What misery we could avoid in the process. Our thoughts, our plans, our ideas, an often an off-the-cuff dream episode might fill our minds with the truths of Scripture, instead of the lies of the world. (II Timothy 3:16) We are called to have the mind of Christ, and how else would we get that except by soaking our minds in God's Word?

So, what a mystifying title, "I'M NEITHER HERE, NOR THERE". Especially, referencing a blog of such given by an experienced focal fiction writer. So, just hang in there, and keep reading, please.

Why do you complain to him that he responds to no one's words? For God does speak—now one way, now another— though no one perceives it. In a dream, in a vision of the night, when deep sleep falls on people as they slumber in their beds, (Job 33:13-15)

Oh. I know, kind of a strange catch title for a blog of the nature. I found myself in an air of perceived expectation. I wasn't here, nor there, of no particular importance or relevance. I wasn't home, nor was I awake. I was simply and carefully suspended into thin air. So, would I wake up in time, or would I sleep through it all. Continue please!

I keep fighting voices in my mind that tell me I need to wake up and forget my dream world. Shouting to me to return to the true scope of living. Maybe I need to not overdo my dinner so close to bedtime. You know, they say, whoever they are, that eating a heavy meal too close to bedtime raises your core temperature as the body digests food which can lead to disturbed sleep. This manifests itself in having strangely vivid dreams. In other words, this type of physical action makes dreams to be strange bedfellows.

There's hardly a night goes by, that I'm not awakened by a perturbed dream of sorts. Some pass by quickly, others seem to linger on into the night, while still others carry over into my succeeding days. I'm aware, for the most part, that some are extremely vivid, focusing on the past, with strange content, depending on the stage of my sleep. Others are just a passing blink of the eye.

One dream trend I've come to realize, over and over, is that occasionally I'm able to associate the dream with an event, in real time fashion, of the past or the present. Sometimes I can put a name with a face, while other times, the dream has no association with me. I'm set adrift into my la-la fairy land.

Here of late, some of my dreams appear to have taken on a specific lifestyle event. Be it in politics, religion, or a highly published current event holding the social media television captive, all are fodder for my dreams. None, however, have ever given a name associated with the happening.

One such dream event I remember quite well. In fact, it has lingered on to the point of capturing my every thought process during the day. I just can't seem to give it up. Politics is its main point of contention. It didn't give a particular name, location, or reason. There was just a vague overview of the cause and effect of the occasion.

There was a certain person, of explicit government power, holding a specific high government office, seemingly to have indulged into a certain perceived elicit behaver, befitting my dream, to the degree of instantly becoming a very rich person. Nonetheless, like all my dreams, I had no idea of the person, his particular government position, or the location of the suspected victim of his scheme.

Although I remember the particular details quite well, this person was the main character of a recent dream of mine. Like very few of my dreams, however, this one dream happened to linger on well past the night, well into the coming days. In fact, try as I might I just wasn't able to shake the plot of the dream. It preyed on my mind such that I felt I was losing it during my conversations with family and close friends.

Oftentimes, I've been known to have certain continuing serial dreams, realizing a future useful conclusion. Maybe this one too, will continue within my near future with a happy closure. However, probably not, for this dream realm was completely out of my league. I've never had the pleasure of being a politician, nor the son of a politician.

I'll have to learn to live with it. After all, there was an association within my dream with a particular political party faction. The bottom line, or gist of it all, may never change, but instead increase in fraudulent action. For who knows, outside of divine Providence?

Hopefully, that's where my religious past comes into play. If only I had been more involved with my church officials, and fellow parishioners. Nonetheless, I'll simply go to my trusted Ryrie study Bible as reference. God's word has always had ability to put me at peace with the surroundings of the present world, including the effects of party-politics.

"Praise be to the name of God for ever and ever; wisdom and power are His. He changes times and seasons; deposes kings and raises up others. He gives wisdom to the wise and knowledge to the discerning. "(Daniel 2:19-21)

Yes, my living Creator, God, always knows what's best for me, what's best for our country. By biblical history, and into the now, He has always divinely appointed both good and evil politicians to affect His perfect will on the people.

What a surprise, another Scripture passage just happen to come to mind. It even made my particular dream and follow-up mindset go away. Now I can sleep in peace for a change. It's all included in my living Creator God's plan for our country.

"For I know the plans I have for you," declares the Lord, "plans to prosper you and not to harm you, plans to give you hope and a future." (Jeremiah 29;11)

EPILOGUE

If you have been following my blogs of late, I often reference detailed fiction dreams in my many writings. I realize, if course, dreams remain a mystery to most. To me, dreams have a way of oftentimes showing real life reality in a fictional sort of way. I call them parables, a modern-day story with a heavenly meaning.

You may even think, after reading this particular dream world blog that "I'm just here, because I'm not all there." But dreams are strange bedfellows. Just scratch your head and enjoy. You may even pull yourself into this dream world. In fact, you may be one of those social media buffs who never miss a mainstream broadcast, or gossip tidbit.

So, what does the Scripture have to say regarding dreams? Let us search the internet. "The Bible has many references to dreams. Although most dream references in Scripture refer to certain dreams God has given to a certain person, Scripture does mention a few things about dreams. (Acts 2:17) says that in the End Times many believers will see dreams. (Ecclesiastes 5:7) says that much dreaming and many words are meaningless. Therefore, I close with this, always fear God."

"And afterward, I will pour out my Spirit on all people. Your sons and daughters will prophesy, your old men will dream dreams, your young men will see visions." (Joel 2:28)

Being older than dirt and twice as gritty, I now come under the category of dreaming dreams. I could probably even now have my Bible autographed by its writers. Yes, my dream world is why I compiled this blog. Amen!