NO CONDEMNATION: Introduction (Part 1 of 4)
by Jeff Hagan
(Tacoma, WA, USA)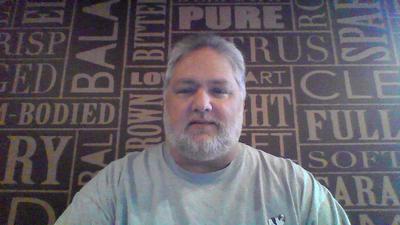 Romans 8:1, "There is therefore now no condemnation for those who are in Christ Jesus."

Introduction:
This is one of my favorite passages in all of Scripture. It is packed with so much good news, hope and theology I get excited every time I read it, study it, or write about it. It's been a pivotal passage for me as I've grown and matured in my faith. It's just one line, a simple line, written by the New Testament's most prolific author, the Apostle Paul.

Its immediate context is powerful. Let's go ahead and look at it from verses one through four:
Romans 8:1-4, "There is therefore now no condemnation for those who are in Christ Jesus. For the law of the Spirit of life has set you free in Christ Jesus from the law of sin and death. For God has done what the law, weakened by the flesh could not do. By sending his own Son in the likeness of sinful flesh and for sin, he condemned sin in the flesh, in order that the righteous requirement of the law might be fulfilled in us, who walk not according to the flesh but according to the Spirit" (ESV).

What we have in our passage is a statement. It is a statement of what is. Let me put it this way, for those who are in Christ Jesus, who believe in Him and have put their faith in Him, there is no condemnation. There is no condemnation today, tomorrow, next month, next year; there is no condemnation ever for the believer.

Our passage is sandwiched between a section where Paul talks about the Law and its inability to set us free, it's power only to condemn because it cannot be kept. He goes on to explain how sinful he is and how that sin is tempting him constantly and how by the standard of the law he repeatedly fails. More specifically he speaks of the constant battle going on inside of him because he wants to do good, but no matter how strong that impulse or urge is to be obedient there is another powerful urge continually tempting him to sin. And just as he is giving up, so to speak, at the end of chapter seven, that's where we find our verse.

Paul is like, "Man, I'm never going to make it. I can't obey the law, so it condemns me. I know I should obey God and I want to. But, I am so weak, my flesh is so weak. No matter what happens I am constantly tempted to sin. How am I suppose to win this? In fact, I can't win this"... BUT, and it's a big "but," he flips it around right at our verse and thanks God that it isn't up to him. It was up to Jesus and Jesus already won. Jesus already paid the price for our sin and so if we are in him we are NOT condemned. We are free; forgiven and freed from our sins!

The battles, temptations, struggles, doubts, worries, desires that we have between our flesh and spirit, between our thoughts and actions, are things that in and of ourselves we are powerless over. However, Christ in us has already defeated these things. When the enemy starts causing doubt and our self-talk convinces us of our guilt, it convinces us that we can never live the life we are commanded to live, all we need to do is read this portion of Scripture and remember, "Wait...even Paul struggled just like me. And Paul tells me through Scripture I am not condemned. There is NOW, right NOW, no condemnation coming my way because I am in Jesus." This is EXCELLENT news!