ON AMERICA'S ALTAR OF DECISION
by CHARLES ROBEY
(MOODY AL USA)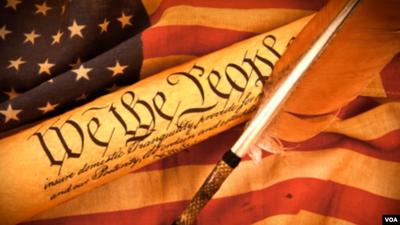 Oftentimes, in my faith-based and patriotic blogs, I've mentioned my living status as being "Older than dirty and twice as gritty" in reference to the good old days of faith-based and patriotic living. That life was vastly different from today's liberal socialist lifestyle.

Those surely were the good old days as often advertised. It was when we were ever so grizzly and wizened but still full of P and V. We may have "raised cane on Saturday, but we would all go to church on Sunday" as the old cliché proclaimed.

Our childhood daily adventures, just hanging out, always seemed to be forever, until they came to an abrupt stop at the hands of our parents. Or when the drive-in hamburger joints closed, whichever came first.

New friends were a dime a dozen, and our hangouts seemed so cool. Days went by in a blink of an eye, and the time just seemed to fly. According to Dad, it was because we were always trying to kill it. The good part of it all is I know my dreams are not finished yet. Much like the wind, they just keep coming and going.

Those good ole days were just months ago, as it seems to my feeble mind. I will recall them before I get locked into today's world with nowhere to go.

Surely there will be good ole days to come again, but I would like to live in the moment, take each second as they come. As I mentioned before, time flies when you're having fun it's true, but if you've got friends like mine then time is askew. We will all be back together soon enough, back to the good ole days of going out and doing stuff, if only in our minds.

Sad to say, as the old cliché goes, "all good things must come to an end." Here we are now in the Twenty-first Century. Our once tried and true faith-based patriotic lifestyle is now being challenged or substituted by two off the cuff recognizable woke bywords, Socialism and Progressivism.

According to the trusted internet, "Socialism is an economic system where the government runs and controls the production resources collectivity owned by society to achieve its common good." Progressivism, on the other hand, is "a political philosophy that seeks to raise the standard of living of the average member of society in order to achieve a positive social change. While socialism and progressivism both seek the economic and political equality of all members of society, they differ in their views and approaches."

Thus, America's fundamental faith-based worship is now being shifted from the Altar of Faith and Practice to that of the Altar of Progressive Socialism.

So, has America's long-lived motto, "the land of the free, and the home of the brave" now been altered to proclaim, "America', the land of the Progressive Socialistic, the home of the oppressed."

Our first parents, Adam and Eve, were Created by God in a state of innocence, with the freedom of choosing between right and wrong. But they were deceived by Satan himself, and then sinned. (Genesis 3:1-7) Therefore, all mankind is now born in a state of sin, (Romans 3:23) in need of redemption. (Ephesians 2:8-9)

In other words, mankind was created in the natural and moral likeness of God. When mankind sinned, we lost the moral likeness, which was the innocence, but the natural likeness of intelligence, emotions and will we still have retained.

The principles of freedom have always been supported by Christianity. This stance was documented by our founding fathers. Nonetheless, freedom can never be taken for granted in our current world.

According to "Freedom House" an independent, watchful organization, stated in 2018 that only 45 percent of the world's population lived in nations listed as being free. I shudder to think of the percentage in today's progressive world.

America's founding documents, especially the Declaration of Independence and the Constitution of the United States were all faith-based, devised, planned and organized with We the People in mind, and was divinely guided.

According to President Calvin Coolidge, "The foundations of our society and our government rest so much on the teachings of the Bible that it would be difficult to support them if faith in these teachings would cease to be practically universal in our country." I could go on and on with quotes, as so many of America's founders believed the same. To this I shout a big Amen!

Now that we have discussed our Republic's greatest challenges to freedom, today's ungodly, impious concepts of Socialism and Progressivism, what's the answer to this ongoing social mindset? I take you directly to the holy Scriptures.

"If my people, who are called by My name, will humble themselves and pray and seek My face and turn from their wicked ways, then I will hear from heaven, and I will forgive their sin and will heal their land." (II Chronicles 7:14)

Here, we see a two-part God-given Scriptural directive to His people. It was not given to the ungodly, but directly to His people. Thus, the words 'If' and 'Forgive' provide a path forward for our nation.

So, are you ready, willing, and able to go to battle, my friend (Ephesians 6:10-11), to put on the whole armor of God, (Ephesians 6:13-17), and go to battle with the evil one? (Ephesians 6:12) If so, don't forget to commit your battle plans to prayer. (Ephesians 6:18-19)

For this war is an unseen spiritual war of many battles, which is fought within the home, the schools, the public square, the government, and oh yes, the structured church. The two main enemies are Socialism and Progressivism.

In other words, "the believer's enemies are the demonic hosts of Satan, always assembled for mortal combat." (Dr Charles Ryrie) But guess what? I've read the back of the book and we win out in the end. (The Bible book of Revelation) Amen!

AUTHOR'S POSTSCRIPT

I trust you enjoyed this brief Bible study on today's world. Yes, we fellow believers, who name the name of Christ, do have an ongoing spiritual challenge. But we've certainly not alone. (Philippians 4:5-8)

"These things I have spoken to you, so that in Me you may have peace. In the world you have tribulation but take courage; I have overcome the world." (John 16:33)

ALWAYS REMEMBER - Just as a child belongs to a father and mother, everyone belongs to someone or something. "To belong" means to be the property of or part of a particular group, organization, or class. We do belong to our living Creator, God first, our family second, and all others third. Amen!

"Righteousness exalts a nation, but sin is a reproach to any people." (Proverbs 14:34)

So, I now leave you with this uplifting devotional promise. and prayer

…" Grace to all who love our Lord Jesus Christ with an undying love." (Ephesians 6:23-24)

My parting prayer. "Father God, I'm so unsettled within my spirit that my soul trembles within me. I know you are still our all-powerful, all-knowing Redeemer. I know you still place the just and unjust in authority according to Your perfect will. (Daniel 2:21) I know you reward good and punish evil (Genesis 12:3) with respect to Your people Israel. And I know from personal ongoing experience, that You love and protect Your own. (Isaiah 54:17) Thank You for Jesus (John 3:16) and Your Holy Spirit (Romans 8:26) to lead me and guide me into all truth, (John 14:26) in Jesus' name I pray. Amen!"

By for now.