Paul in Ephesus en route to Antioch of Syria Part 3 of 3
by John Lowe
(Woodruff, S.C.)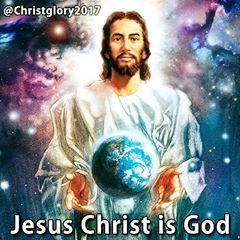 22 And when he had landed at Caesarea, and gone up, and saluted the church, he went down to Antioch.

And when he had landed at Caesarea, and gone up, and saluted the church. Whatever his purposes for going to Jerusalem, his ship landed at Caesarea12, the port for Jerusalem—a voyage of about 500 miles from Emphasis. He then went "up" and greeted "the church," then "down" to Antioch13 (people did not "go down" to Antioch from Caesarea, but from Jerusalem). "The church" referred to is almost certainly Jerusalem. It was traditional language to speak of going "up" to the holy city, which sat high on Mount Zion. The impression given here is that Paul's stay in Jerusalem was a short one (perhaps a week, to complete his vow), but it would have been long enough to observe the economic plight of the church and to determine to do something about it. Whatever might have been Paul's business or pleasure in Jerusalem, the Holy Spirit does not say. It was of no real interest. Paul's ministry was not to be at Jerusalem. In any case, his stay at Antioch must have been much more congenial. There was less legalism there, he had many friends and converts there, and it was the church that had commended him to the Mission Field and that prayed for him.

He went down to Antioch. Paul's second mission Journey finally ended with his return to the congregation that had sent him forth (15:35-41), the great missionary church of Antioch13. There he reported all that God had done on this second missionary journey. He had been gone from Antioch perhaps two years or more, and the saints were no doubt overjoyed to see him and hear about the work of God among the Gentiles.



Special Notes

1 Syria may be intended in the regional sense as being all of Syro-Cilicia, which included Palestine, since Caesarea is the actual final port of disembarkation (18:22). On the other hand, Syria may indicate Antioch as Paul's final destination and end of his journey.

2Cenchrea was the port for Corinth on the eastern side of the isthmus, and remains of the ancient harbor are visible in the water today. Paul had his hair cut here because of a vow, and then set sail from the harbor, concluding his 18-month stay in Corinth on his second journey.

3 Samson and John the Baptist are famous examples of such a vow. For them, it was a lifelong commitment, but there were provisions for vows of shorter terms, 30 days seeming to be the minimum period. During the course of a Nazarite vow, one was forbidden to cut one's hair, to consume wine or strong drink, and to come into contact with a corpse. Vows could be taken for various reasons—to seek divine blessing in an undertaking, to express thanksgiving, or to seek deliverance from an illness. The Nazarite vow appears to have been a common feature of Jewish piety (23:21-26).

4 (Acts 18:9-10, NIV) "One night the Lord spoke to Paul in a vision: 'Do not be afraid; keep on speaking, do not be silent. For I am with you, and no one is going to attack and harm you, because I have many people in this city.'"

5 (Acts 21:20-24, NIV) "When they heard this, they praised God. Then they said to Paul: "You see, brother, how many thousands of Jews have believed, and all of them are zealous for the law. They have been informed that you teach all the Jews who live among the Gentiles to turn away from Moses, telling them not to circumcise their children or live according to our customs. What shall we do? They will certainly hear that you have come, so do what we tell you. There are four men with us who have made a vow. Take these men, join in their purification rites and pay their expenses, so that they can have their heads shaved. Then everyone will know there is no truth in these reports about you, but that you yourself are living in obedience to the law.

6 (Romans 16:3, NIV) Greet Priscilla and Aquila, my co-workers in Christ Jesus.

7 Silas and Timothy are believed by some interpreters to have accompanied the apostle along with Erastus, Gaius, and Aristarchus (19:22, 29).

8 "The Way" is an early term for early Christianity, found in the Book of Acts

9 (1 Corinthians 9:19-23, NIV) "Though I am free and belong to no one, I have made myself a slave to everyone, to win as many as possible. To the Jews I became like a Jew, to win the Jews. To those under the law I became like one under the law (though I myself am not under the law), so as to win those under the law. To those not having the law I became like one not having the law (though I am not free from God's law but am under Christ's law), so as to win those not having the law. To the weak I became weak, to win the weak. I have become all things to all people so that by all possible means I might save some. I do all this for the sake of the gospel, that I may share in its blessings."

10 The expression "God willing" was a Greek expression that was taken over by Hellenistic Judaism.

11 (Acts 22:14, NIV) "Then he said: 'The God of our ancestors has chosen you to know his will and to see the Righteous One and to hear words from his mouth."

12 Caesarea is situated 25 miles north of the Sea of Galilee and at the base of Mt. Hermon; it is the location of one of the largest springs feeding the Jordan River. This abundant water supply has made the area very fertile and attractive for religious worship. Numerous temples were built at this city in the Hellenistic and Roman periods. There is no record of Jesus entering the city, but the great confession and the transfiguration both occurred in the vicinity of the city (Matt 16:13), then known as Caesarea Philippi.

13 Antioch, Turkish Antakya, populous city of ancient Syria and now a major town of south-central Turkey. It lies near the mouth of the Orontes River, about 12 miles (19 km) northwest of the Syrian border. Antioch was founded in 300 b.c. by Seleucus I Nicator, a former general of Alexander the Great. The new city soon became the western terminus of the caravan routes over which goods were brought from Persia and elsewhere in Asia to the Mediterranean. Antioch's strategic command of north-south and east-west roads across northwestern Syria greatly contributed to its growth and prosperity in Hellenistic, Roman, and Byzantine times.

14 Pentecost was a Christian festival celebrated on the seventh Sunday after Easter, commemorating the descent of the Holy Ghost upon the apostles.

15 Commentators are divided as to whether it was Paul or Aquila who had his hair cut off at Cenchrea.

16 Since the feast was probably Passover, which in a.d. 52 fell early in April, and as the seas were closed for navigation until March 10 there was less time to spare, so that may be the reason he was in such a hurry to get to Jerusalem.