Paul Proclaims Jesus as the Christ Part 2 of 3
by John Lowe
(Laurens SC, USA)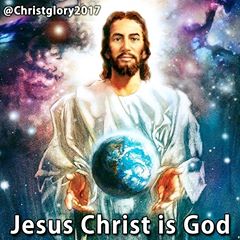 23 Now after many days were past, the Jews plotted to kill him.

24 But their plot became known to Saul. And they watched the gates day and night, to kill him.
25 Then the disciples took him by night and let him down through the wall in a large basket.

There have been attempts to "explain" Paul's conversion—everything from disillusioned Pharisee to an epileptic. The simplest and yet the most profound explanation is that Christ took hold of him and turned him about-face—from a zealot controlled by his own will to an equally zealous disciple directed by Christ. The narrative of Saul's conversion illustrates the fulfillment of Acts 9:16: I will show him how many things he must suffer for My name's sake.. Saul the persecutor became Saul the sufferer, first in Damascus (vv. 23-25) and then in Jerusalem (vv. 26-30). The Jerusalem section also legitimizes the ministry of Saul, because it was then that he was accepted by the circle of apostles. As we move through this study it would be well to bear in mind these two truths, which the life of Saul demonstrates:
1. When we come by faith to know and love God, we must look for trials; but the Lord knows how to deliver the godly, and will, with the temptation, also make a way of escape.
2. Christ's witnesses cannot be slain until they have finished their testimony.

Since all their efforts to refute Saul's preaching (v. 6:10) ended in failure the exasperated Damascene Jews finally "plotted to kill him." With the usual chronological imprecision, Luke described this as happening "after many days." Saul gave more definite information: "Nor did I go up to Jerusalem to those who were apostles before me; but I went to Arabia, and returned again to Damascus. Then after three years I went up to Jerusalem to see Peter, and remained with him fifteen days" (Gal. 1:17-18). When Saul and his disciples heard of the plot, plans were made to get him away from there safely. It is a bit surprising that Saul had disciples at this point (v. 25), but it shows that Saul was already having a fruitful ministry. They may have been Jews from the synagogue in Damascus who were saved after listening to him preach the Gospel (vv. 20, 22) and teach the Scripture concerning the coming of the Messiah and its fulfillment in Christ. Since the Jewish plotters were carefully watching the city gates, some other way out had to be found if he were to escape; but Damascus was a walled city thus the gates were the only conventional means of escape. Finally, they decided to lower him in a basket through a window of a house built along the city wall. Such windows in the walls of Eastern cities were common, and can still be seen in Damascus to this day. It was a humiliating exit, smuggled out of the city like a common criminal, just as humiliating as it was to be led into the city as a blind man, but he was now a broken man anyway, and broken men can bear reproach for Christ's sake that others would shun.

Saul refers to this event in 2 Corinthians 11:32-33:
In Damascus the governor, under Aretas the king, was guarding the city of the Damascenes with a garrison, desiring to arrest me; but I was let down in a basket through a window in the wall, and escaped from his hands

Although there are differences between the two accounts, the agreements are remarkable; the setting in Damascus, the plot against Saul, the watching of the gates, the window in the wall, the lowering in a basket. The most significant difference is that in 2 Corinthians the governor is said to be watching the gates in hopes of finding and arresting Saul, while in Acts it was the Jews doing the watching. Note: Aretas was the king of the Nabataeans, an Arab people, who at the time of Saul controlled the region in which Damascus was located. Arabia (the Nabatean kingdom) was a large, poorly defined area east of Syria and Palestine reaching northward from the Gulf of Akaba nearly to Damascus itself. The garrison he mentions was probably a military force gathered from the Nabataeans for the purpose of apprehending Saul. Saul's account raises some questions. Why, for instance, were the Nabataeans after Saul? Possibly, Saul had carried out a mission among them during his Arabian period (Gal. 1:17), and had incurred the resistance of the authorities. In that case, Acts pictures a coalition formed against the common enemy, the Jews watching the gates from the inside, the Nabataeans from without. The Nabataeans perhaps held some jurisdiction over Damascus at this time, therefore, the Jews would have solicited some help from the authorities in apprehending Saul. In any case, Saul saw the incident as particularly humiliating, listing it as the crowning event of his trials as an apostle (2
Cor. 11:23-33). Acts paints the same picture—Saul under trial, Saul the persecuted.
We learned in Galatians 1:17-18 from Saul himself (see above) that he went to Arabia, and returned again to Damascus, and that from the time of his first visit to the close of the second, both of which appear to have been short, a period of three years elapsed; either three full years, or one full year and part of two others (see Gal. 1:16-18). But why did Saul go to Arabia in the first place? Perhaps (1) because he felt his spirit needed a period of rest and seclusion, after experiencing the ferocity of his enemies, and the excitement of his new occupation. (2) To avoid the rising storm which was gathering. (3) To exercise his ministry in the Jewish synagogues as he was afforded the opportunity. (4) Saul was quite sure that the One Whom he had persecuted was the risen Lord; but he wanted time now to confer with Him alone. (5) Probably, the Lord instructed him to get alone so that He might teach him his Word. There were many things that would have to be clarified in Saul's mind before he could minister effectively as an apostle of Jesus Christ. In his letters, we find how often he referred to things he received from Christ. I believe in that period in Arabia there was close, intimate, personal, definite, and clear conference between this man and Christ. Moses, Elijah, and Jesus also spent time in the wilderness in preparation for their service for God. Had Dr. Luke included the Arabian period in his account, he would have placed it between Acts 9:21 and 9:22. Upon his return, refreshed and strengthened in spirit, he immediately resumed his ministry, and was able to confound the Jews in the synagogues, proving that this Jesus is the Christ (Messiah of Israel), but soon his life was again in danger. The man whom the Jews once looked upon as their champion was now an 'apostate,' a 'renegade,' a 'turncoat.'
26 And when Saul had come to Jerusalem, he tried to join the disciples; but they were all afraid of him, and did not believe that he was a disciple.
27 But Barnabas took him and brought him to the apostles. And he declared to them how he had seen the Lord on the road, and that He had spoken to him, and how he had preached boldly at Damascus in the name of Jesus.
28 So he was with them at Jerusalem, coming in and going out.
The emphasis on Saul as the converted persecutor is found for the first time in verse 26. Upon coming to Jerusalem, three years after his conversion, Saul attempted to join with the Christian community, but was spurned at first. Like Ananias, they knew his reputation and could not believe that such a fervent enemy could now be a Christian brother. They probably thought that his new attitude of friendliness was only a trick to get into their fellowship, so he could have them arrested. In addition, the rumor of his conversion, if it ever was believed, passed away during his long absence in Arabia, and the news of his subsequent conversion in Damascus may not as yet have reached them. From the human standpoint, Jerusalem was the most dangerous place Saul could visit. Barnabas then entered the picture as a mediator, his role in Acts. Good old Barnabas, whose very name means the "son of consolation and comfort"! What a blessing he was to him. He took Saul to the apostles, or rather "to see Peter" (Gal. 1:18); no doubt, because he was the leading apostle. He spent four nights with Peter, and also met James, the Lord's brother (Gal. 1:18). Saul spoke to Peter and James (none of the other apostles were there at the time, Acts 4:36) about his prescribed sphere of labor, especially to the Gentiles, and Barnabas testified to his conversion. After Peter and James were satisfied, the disciples would generally receive him without delay. Through Barnabas' words, we are reminded once again of the importance of this event and the divine action that brought this about. Why Barnabas did not share the fear of the other Jerusalem Christians is not revealed. Perhaps he had heard of Saul's conversion from other believers who had come to Jerusalem from Damascus. Barnabas being from Cyprus, which was only a few hours sail from Cilicia, and annexed to it as a Roman province, and Saul and he being Hellenistic Jews and eminent in their respective localities, they may very well have been acquainted with each other before this. In any event, Barnabas fulfilled his mediating role, securing Saul's acceptance in apostolic circles. Saul was now with them (v. 28). The Greek text says literally that he was "going in and out among them" in Jerusalem. Saul was fully accepted into the apostolic circle. He too was a "witness" for Christ.