Paul's Three "I AMs" Part 2 of 2 (series: Lessons on Romans)
by John Lowe
(Woodruff, S.C.)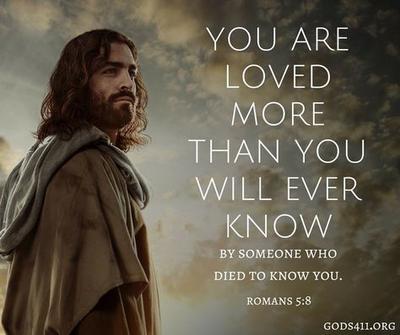 17 For in it the righteousness of God is revealed from faith to faith; as it is written, "The just shall live by faith."


For in it links verse 17 with verse 16; "for in it," that is in the gospel, is the rightness of God revealed. This explains why the gospel is the power of God.

The gospel is "dynamite" because through it the righteousness of God is revealed. Righteousness is that aspect of God's holiness which is seen in His treatment of His creatures. Simply, righteousness is how God treats us. Jesus Christ is our righteousness. He is how God treats us. We are unrighteous, unholy, and unlovely. Yet Christ died for our sins: "But of Him you are in Christ Jesus, who became for us wisdom from God—and righteousness and sanctification and redemption" (I Cor 1:30).

How is righteousness obtained? From faith to faith. Righteousness is received by faith in Christ Jesus and is in turn revealed in faithful living. Thus, in answer to the question, "How are the righteous to live?" Paul quotes Habakkuk 2:4, "The just shall live by faith." This faith implies more than mere acceptance of Christ's righteousness for salvation. It implies a lifestyle that is characterized by faith and righteous living. It was this truth that excited Martin Luther and initiated the Protestant Reformation: "For the wrath of God is revealed from heaven against all ungodliness and unrighteousness of men, who suppress the truth in unrighteousness" (Rom.1:18).

Since the word righteousness occurs here for the first time in Romans, we will pause to consider its meaning. The word is used in several different ways in the
New Testament, but we shall consider only three uses.
First, it is used to describe that characteristic of God by which He always does what is right, just, proper, and consistent with all His other attributes. When we say that God is righteous, we mean that there is no wrong, dishonesty, or unfairness in Him.
Secondly, the righteousness of God can refer to His method of justifying ungodly sinners. He can do this and still be righteous because Jesus as the sinless Substitute has satisfied all the claims of divine justice.
Thirdly, the righteousness of God refers to the perfect standing which God provides for those who believe on His Son: "For He made Him who knew no sin to be sin for us, that we might become the righteousness of God in Him" (2 Cor. 5:21). Those who are not in themselves righteous are treated as if they were righteous because God sees them in all the perfection of Christ. Righteousness is imputed to their account.
Which is the meaning in verse 17? While it could be any of the three, the righteousness of God seems to refer especially to His way of justifying sinners by faith. The righteousness of God is revealed in the gospel. The gospel tells us that God's righteousness demands that sins be punished, and the penalty is eternal death. But then we hear that God's love provided what His righteousness demanded. He sent His Son to die as a Substitute for sinners, paying the penalty in full. Now because His righteous claims have been fully satisfied, God can righteously save all those who avail themselves of the work of Christ.