People Cut to the Heart Part 2 of 5
by John Lowe
(Laurens SC, USA)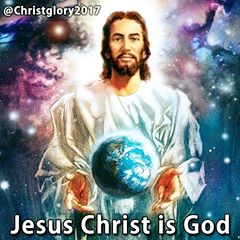 and said unto Peter and to the rest of the apostles,
As soon as Peter indicated he was done speaking, his listeners having been "pricked in their heart" ask a question; some asked Peter and some asked the rest of the apostles. These servants of God had convinced them of their sin, and therefore they expect to be counseled and comforted by them. They do not, as might have been expected, appeal to the scribes and Pharisees, to defend them against the apostles' charge, but instead, they admit they are guilty, own up to the charge, and place their case in the hands of the apostles, whom they refer to as "Men and brethren."


Men and brethren,
This was an expression Peter had used earlier when addressing them—"Men and brethren, let me speak freely to you…" (Acts 2:29; NKJV)—denoting friendship and love, rather than a title of honour. Just before this they mocked the disciples, and charged them with being filled with new wine—"Others mocking said, "They are full of new wine" (Acts 2:13; NKJV). Now they treated them with respect and trust. The views which sinners have of Christians and Christian ministers are significantly changed, when they are under conviction for sin. Before that, they may ridicule and argue with them; but afterward they are glad to be taught even by humblest Christian—and may even cling to a minister of the gospel as if he could save them by his own power.


what shall we do?
The sermon preached by Simon Peter brought them a feeling of conviction for their sins; they were overwhelmed with sorrow, and they asked, "What shall we do?" They speak like men:
1. That have come to a standstill, and did not know what to do; their question reveals their surprise at what they have just heard from the apostle:"Is that Jesus whom we have crucified both Lord and Christ? Then what will become of us who crucified Him? We are all ruined!''
2. That have come to the point where they were resolved to do anything they were directed to do; they are not in favor of taking time to consider the suggestions, or for waiting for a more convenient time, but want to know immediately what they must do to escape the suffering they feared was soon coming to them.


"What shall we do?" is the question which all convicted sinners ask. It implies a premonition of danger; a sense of guilt, and a willingness to yield the will to the demands of God. This was the same question asked by Peter—"Lord, what wilt thou have me to do?" (Acts 9:6): and by the jailer, "He came trembling-and said, Sirs, what must I do to be saved?" (Acts 16:29, 30). As far as what brings people to the place where they are driven to make this inquiry, there are many causes and triggers, such as:
1. A deep sense of the evil of their past life; remembrance of a thousand crimes against God and His commands, which perhaps were forgotten before; an infusion of dread and a deepening conviction that a person's heart, and conversation, and life has been evil, and deserves condemnation.
2. Misgivings about the justice of God; alarm when the mind looks upward to Him in His exalted position as King and Judge of the universe, or onward to the Great Day of death and judgment.
3. An intense desire, which sometimes amounts to agony, to be delivered from this sense of condemnation, and this anxiety over the future.
4. A readiness to sacrifice everything to the will of God; to surrender my will to His, and to do what he requires. When the sinner arrives at this condition, his soul is ready to accept the offers of eternal life and the mercy of the Lord Jesus, and he yields himself to the Savior, and finds peace.


38 Then Peter said unto them, Repent, and be baptized every one of you in the name of Jesus Christ for the remission of sins, and ye shall receive the gift of the Holy Ghost.

Then Peter said unto them,
We have in this verse the answer to the question the Jews asked, "What shall we do?" To Peter, this was like throwing a bone to a dog. He knew what they needed to do and he did not mince words in his reply. He urged them to "repent" (the changing of mind that would result in their turning from sin and placing their faith in Christ) "and be baptized" (a
public testimony to their repentance and faith in Christ). Large numbers responded to Peter's words and repented, believed, and were baptized
It was also written that this message would be proclaimed in the authority of his name to all the nations, beginning in Jerusalem: 'There is forgiveness of sins for all who repent" (Luke 24:47; NLT).
; and by doing so, they committed themselves to the community of believers.
Peter and the other apostles told them what they must do, and what they might expect as a result of making this commitment (v. 39). Once sinners are convicted of sin, they must be encouraged to go further; and that which is broken must be bound up
"I will seek that which was lost, and bring again that which was driven away, and will bind up that which was broken…" (Eze. 34:16; KJV)
; they must be told that though their case is sad it is not desperate, there is hope for them. This is for a people who had the Word of God, who had heard the message, who knew the prophecies. They had been going along in one direction, which was away from God, even though they had a God–given religion. They are told to repent. They are to turn around and come God's way.
Peter had been the chief speaker, though others had also addressed them. He now, in the name of all the rest, told the multitude what to do.
Repent,
The apostle called upon them to "repent" of their sins, and to openly declare their belief in Jesus as the Messiah, by being baptized in his name. By acknowledging their faith in Him, they would receive forgiveness for their sins, and partake of the gifts and graces of the Holy Spirit.
Peter's answer to them was, "Repent, and be baptized every one of you in the name of Jesus Christ." This is one of the most controversial verses in the New Testament. In order to understand it, we must remember that Peter has been speaking to Jews concerning their national crime of murdering their Messiah.
It is foolish to link baptism with the remission of sins because the Scriptures do NOT teach that salvation is dependent on baptism—"For Christ sent me not to baptize, but to preach the gospel…" (I Cor 1:17; KJV). Peter did not consider baptizing his main business, though he occasionally did it. The same thing was true of the Saviour, that he did not personally baptize (See John 4:2). It is probable that the business of baptism was entrusted to the ministers of the church with inferior talents, or to those who were permanently connected with the churches, and not to those who were engaged chiefly in traveling from place to place.
This was the same message that John the Baptist and Christ had preached, and now, even though the Spirit is poured out, the message remains the same: "Repent, repent; change your mind, turn around and go another direction; look at things the same way God does and admit you are wrong and He is right."
"Repent" is an expression that always has been given to God's people as a challenge to turn around and go in another direction. Repentance is primarily, I think, for saved people, that is, for God's people in any age. They are the ones who, when they become cold and indifferent, are to turn. That was the message to the seven churches of Asia Minor in Revelation 2 and 3, and it was the message of the Lord Jesus Himself.
Someone may ask whether the unsaved man is supposed to "repent." The unsaved man is told that he is to believe on the Lord Jesus Christ. That was the message of Peter to the jailer at Philippi (see Acts 16:31). That old rascal needed to do some repenting; but when an unsaved man believes in Jesus, he is repenting. Faith means to turn to Christ, and when you turn to Christ, you must also turn from something. If you don't turn from something, then you aren't really turning to Christ. So repentance is really a part of believing, but the primary message that should be given to the lost today is that they should believe in the Lord Jesus Christ. We like to see people come forward in a service to receive Christ or sign a card signifying that they have made that decision, but the important thing is to trust Christ as your Savior, and if you really turn to Him, you turn from something else.