Pisidian Antioch, Paul's Sermon & the Reaction, Part 1, Section H
by John Lowe
(Laurens, SC)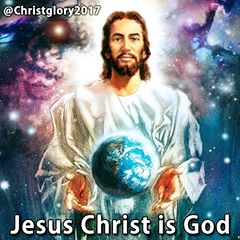 23 Of this man's seed hath God according to his promise raised unto Israel a Saviour, Jesus:


The promise of God mentioned here may be the one referred to in 2 Samuel 7:12—"And when thy days be fulfilled, and thou shalt sleep with thy fathers, I will set up thy seed after thee, which shall proceed out of thy bowels, and I will establish his kingdom." (Compare: Psalm 132:11; Zechariah 3:8-9; Isaiah 11:1; Acts 2:30; Romans 1:3)God raised up (sent to), on behalf of the nation Israel a Saviour, Jesus (Jesus of Nazareth), whose name signifies "a Saviour," who is the son of David, according to the flesh. The sense is, "seeing that God had promised that the Messiah would spring from David's loins, in the fullness of time He had sent Him, or caused Him to come by assuming a human nature and by putting on the flesh of a virgin, who was of the house and lineage of David. He came first to the people of Israel (Acts 13:46), though they, for the most part, snubbed and rejected Him; however, he was raised up for the spiritual Israel of God, that is, all the elect, whether Jews or Gentiles; and He would be their Saviour from sin, Satan, and the Law, and every enemy, with a spiritual and eternal salvation of both body and soul; and He was a very able, willing, and suitable Saviour, as well as a perfect and complete one." God, in His infinite wisdom, appointed Jesus Christ to be His salvation, and in His covenant established Him as such; and in the prophecies of the Old Testament spoke of him as the Saviour and Redeemer of His people; and in the fullness of time sent Him, and raised Him up of David's seed, according to the promise he made to David. The first promise of a Saviour was made to Adam and Eve, where He is called "the seed of the woman;" next He was promised to Abraham, that He should be of his seed; and then to Judah, that He would be from his tribe; and after that to David, that He would be of his family; and all this has been fulfilled in Jesus of Nazareth, the true Messiah, who is frequently called David's son (Matthew 1:1; Luke 18:38,39).Now, with all this in his mind, the apostle begins his sermon with God's choice of the Jewish fathers, and relates many of the blessings bestowed upon the people of Israel; his idea was to guide them to comprehend this special mercy promised them, and now fulfilled in Christ, which he intended to enlarge upon as he develops the theme of his discourse.

This verse leads to the great announcement which Paul had to make regarding the next great step in God's dealings with Israel, for the preceding ones; the redemption from Egyptian bondage, and the kingdom of David, were preparatory to the actual coming of the Son of David, the Messiah, to save his people, Israel. His personal name "Jesus" was designed to express His character as Savior—"And she shall bring forth a son, and you shall call his name JESUS: for he shall save his people from their sins" (Matthew 1:21). It is, of course, probable that the names of Jesus and of Paul were not entirely unknown, even in those remote regions of Pisidia. No Jew could have gone to Jerusalem to keep a feast in the recent past without having heard something of the one or of the other. Paul's tone is clearly that of one who assumes that their story is already vaguely known, and who comes to offer knowledge and clarity.


24 When John had first preached before his coming the baptism of repentance to all the people of Israel.

When John had first preached before his coming
"When John had first preached before his coming," or rather, "before He had begun His public ministry;" for John did not preach before the coming of Christ in the flesh, since he was born a mere half a year before Him; but before He surfaced and was made known to Israel; before he began His work as a prophet and teacher of the people: and this reveals the business of John the Baptist, who was the forerunner of Christ, and went before Him to prepare the way for Him, to give notice of His coming, and to give testimony of Him; and here, the apostle presented John's testimony, as something which the Jews could not reject and deny, since he was acknowledged by all the people as possessing so much godliness and integrity, and of being such a great prophet. John prepared the people for the reception of the Messiah, by preaching, "the baptism of repentance to all the people of Israel."

John the Baptist did not speak of Christ's coming, as the other apostles had done, as a thing which was still a great way off; but he spoke of it as if it was here and now; something they would experience and observe with their own eyes. The Apostle John reported what John the Baptist said when he saw Jesus coming—"The next day John seeth Jesus coming unto him, and saith, Behold the
Lamb of God, which taketh away the sin of the world. And looking upon Jesus as he walked, he saith, Behold the Lamb of God!" (John 1:29, 36).
The baptism of repentance to all the people of Israel
John not only administered the ordinance of baptism, but he preached the doctrine of it, and required repentance, in those who came to have it administered to them: for that reason it is called the "baptism of repentance;" and he did it publicly before all the people, when the inhabitants of Jerusalem, and all Judea, and all the region round about Jordan, came to him. Mark 1:4 states, "John did baptize in the wilderness, and preach the baptism of repentance for the remission of sins." One commentator wrote that John "baptized in water all who repented and came for water baptism. That is all there is to it." If that had been "all there is to it," we would be done with this verse, but I cannot resist making a few comments on Mark 1:4. Notice, that it says, ". . . baptism of repentance for the remission of sins." The word "for" as used here frequently means "because of" instead of the other way it may be used. For example, verse 44 of the same chapter says, "And saith unto him, See thou say nothing to any man: but go thy way, shew thyself to the priest, and offer for thy cleansing those things which Moses commanded, for a testimony unto them." Here the leper, who is already cleansed, is told to offer "for thy cleansing." Now, did he offer in order to be made clean, or because he was already clean? Well, Jesus had already cleansed him of leprosy and after cleansing told him to offer "for" it. How do we know this is the proper use of the word "for" in the clause ". . . baptized for the remission of sins," (Mark 1:4)? Because those who repent of sin have everlasting life, are saved, born again, sons of God, in the family of God, etc. (See Acts 11:18; Gal. 3:26, and other Scriptures). The point is, baptism is for the remission of sins, but the ones repenting, and only those, were baptized by John the Baptist; therefore, we must conclude "for" as used here means "because of" and not in order to obtain remission.
25 And as John fulfilled his course, he said, Whom think ye that I am? I am not he. But, behold, there cometh one after me, whose shoes of his feet I am not worthy to loose.
And as John fulfilled his course
"And as John fulfilled his course"—better "was fulfilling;" the tense implying continuous action, which is currently in progress. In other words, "As he was engaged in completing his work." His ministry is called a course or race, that which was to be run, or completed.
John the Baptist "fulfilled his course;" that is, the course of his ministry, or of his life: in either case, he ran as one in a race. His course or race was the work of the ministry which he was called to; and his preaching and baptizing, which were the race set before him to run, and in which he ran well, were proof enough of the success of his ministry. The life of every Christian is a race, and this is especially true of a minister of the Gospel, and it requires strength, courage, agility, patience, and perseverance. This world is the place where they run; and this is the only place where they will run; in heaven, they will sit down on the throne with Christ. And how do they run? They run to fulfill their duty, and according to the rules given in God's commandments. At the finish line, the mark they have in view, which they keep their eye on, and to which they direct all their efforts, is Christ; and glory is the incorruptible crown they run for, and when they have finished their course (race), it will be given to them by the chief shepherd and righteous judge—"I have fought the good fight, I have finished the race, I have kept the faith" (2 Timothy 4:7).
He said whom think ye that I am? I am not he
"He said, whom think ye that I am? I am not he." These may not be the precise words which the evangelists have recorded, but the sense is the same. Compare:
• John 1:20: "And he confessed, and denied not; but confessed, I am not the Christ."
• Matthew 3:11: "I indeed baptize you with water unto repentance: but he that cometh after me is mightier than I, whose shoes I am not worthy to bear: he shall baptize you with the Holy Ghost, and with fire."
• Mark 1:7: "And preached, saying, There cometh one mightier than I after me, the latchet of whose shoes I am not worthy to stoop down and unloose."
• Luke 3:16: "John answered, saying unto them all, I indeed baptize you with water; but one mightier than I cometh, the latchet of whose shoes I am not worthy to unloose: he shall baptize you with the Holy Ghost and with fire."