Positional Sanctification - Page 4 of 5 (series: Lessons on Romans)
by John Lowe
(Woodruff, S.C.)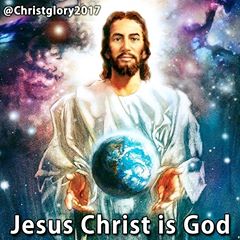 _______________________________________________________________________________
FREEDOM: NO MORE BONDAGE. In both Old and New Testaments, freedom refers to liberation from slavery, whether in a political sense (see Joseph's imprisonment, Gen. 39:20–23), a spiritual sense (Gal. 4:21–5:15), or with regard to our mortality (Heb. 2:15). Given this context, our freedom—whether political or spiritual—depends on God's initiative—"For the law of the Spirit of life in Christ Jesus has made me free from the law of sin and death" (Rom. 8:2). When Adam and Eve sinned, God came to them (Gen. 3:8) with the promise of freedom from sin's curse—"And I will put enmity Between you and the woman, And between your seed and her Seed; He shall bruise your head, And you shall bruise His heel" (Gen. 3:15). This promise was fulfilled when God sent His Son to be the Way to eternal freedom—"The Spirit of the Lord is upon Me, Because He has anointed Me To preach the gospel to the poor; He has sent Me to heal the brokenhearted, To proclaim liberty to the captives And recovery of sight to the blind, To set at liberty those who are oppressed; To proclaim the acceptable year of the Lord." (Luke 4:18-19). We do not have to be slaves of sin—"Jesus answered them, "Most assuredly, I say to you, whoever commits sin is a slave of sin" (John 8:34), for the Truth (that is, Christ) can make us free if we will accept the price of deliverance—"Then Jesus said to those Jews who believed Him, "If you abide in My word, you are My disciples indeed. And you shall know the truth, and the truth shall make you free" (John 8:31, 32). In actual fact, we are freed from sin's bondage for a purpose: to become "slaves of God"—"But now having been set free from sin, and having become slaves of God, you have your fruit to holiness, and the end, everlasting life" (Rom. 6:22). We are free from the judgment of God—"Much more then, having now been justified by His blood, we shall be saved from wrath through Him" (Rom. 5:9) and, at the same time, free for service to Him and others—"For you, brethren, have been called to liberty; only do not use liberty as an opportunity for the flesh, but through love serve one another. For all the law is fulfilled in one word, even in this: "You shall love your neighbor as yourself" (Gal. 5:13, 14). Ultimate freedom, which is, being ransomed from the slavery of sin, is vital to any understanding of redemption through the blood of Christ (Rom. 6:15-23).
_______________________________________________________________________________
8 Now if we died with Christ, we believe that we shall also live with Him.
Our death with Christ is one side of the truth. The other side is that we shall also live with Him. We died to sin; we live to righteousness. Sin's dominion over us has been shattered; we share Christ's resurrection life here and now. And we shall share it for all eternity—praise His name! Living with Him is the inevitable result of our having died with Him. There can be no other consequence of this, than that we live with Him now, and shall do so forever. This is confirmed in the next verses. Life with Christ, upon which the believer enters when he is born of God, never ceases. Its continuance has nothing to do with our efforts, any more than salvation by grace does.
9 Knowing that Christ, having been raised from the dead, dies no more. Death no longer has dominion over Him.
Knowing—this is something else we ought to know.
Knowing that Christ, having been raised from the dead, dies no more. This is the third time Paul has used the word know or knowing. These three instances teach that we have been baptized into Jesus Christ, that our old man is crucified with Christ, and that because Jesus died unto sin once, He never shall die again—"I am He who lives, and was dead, and behold, I am alive forevermore" (Rev. 1:18). Death is a completed transaction by which we have once and for all passed into the resurrection life of our Lord. Jesus Christ can never die again. When we died with Him to sin, we never die to sin again.
Death no longer has dominion over Him. The Greek word used for "dominion" means "to have the power of a lord over another. To this power of death, Christ voluntarily submitted Himself. Death did have dominion over Him for three days and nights, but that dominion was shattered by His resurrection. Christ can never die again! When He went to the cross and paid the debt in full for our sin, death could no longer claim Him or those who died with Him. Therefore, sanctification is knowing what Christ has already accomplished for us through His death. It is not primarily a matter of striving to live holy, but of knowing that we are holy in Him.
It has already been pointed out that all true believers are united to the Body of Christ by the baptism of the Holy Spirit. When we share the death of Christ by believing in His finished work, we share His life through our union with Him by the power of the Holy Spirit. The death of Jesus Christ on Calvary completely and entirely fulfilled the Law and answered every demand of righteousness. Jesus died on the Cross, and with His own shed blood He paid the penalty for sin "ONCE FOR ALL." "Who does not need daily, as those high priests, to offer up sacrifices, first for His own sins and then for the people's, for this He did once for all when He offered up Himself" (Heb. 7:27).
Dominion is mastery, control, or domination.
10 For the death that He died, He died to sin once for all; but the life that He lives, He lives to God.

At this point, let's review the first ten verses. The general subject is sanctification—God's method for holy living. As to our standing before God, we are seen as having died with Christ and having risen with Him. This is pictured in baptism. Our death with Christ ends our history as men and women in Adam. God's sentence on our old man was not reformation but death. And that sentence was carried out when we died with Christ. Now we are risen with Christ to walk in newness of life. Sin's tyranny over us has been broken, because sin has nothing to say to a dead person. Now we are free to live for God.
For the death that He died, He died to sin—In His death he dealt with sin. As the sinless One who had refused all the claims of sin, He could stand-in for us as our representative and deliver up His life—to set us free. The prominent thought in the statement here is separation from sin.
Once for all. When the Lord Jesus died, He died to sin, once for all. He died to sin's claims, its wages, its demands, and its penalty. He finished the work, and settled the account so perfectly that it never needs to be repeated—"And as it is appointed for men to die once, but after this the judgment, so Christ was offered once to bear the sins of many…" (Hebrews 9:27-28). He died one time, but He is alive today. And He ever lives to make intercession for those who are His. Because of this, He can save you right through to the uttermost. The fact that Christ died "once for all," stands in opposition to the Catholic doctrine and practice of the so-called perpetual sacrifice of Christ in the Roman Catholic mass.
But the life that He lives. This phrase suggests all that is involved in Christ's life; its fullness and power. How would Paul sum-up the life of Christ? He might say something like this. "Jesus' life was lived in the realm where sin and death had established their dominion, and He was in close contact with them." If "sinlessness" means refusing to go along with sin, then it is fair to suppose that Paul would have regarded Jesus as sinless. If it means, as it is often thought of as meaning, virtual separation and aloofness from sin, and, therefore, freedom from temptation and struggle, it is highly unlikely that Paul would have ascribed it to Jesus. Paul, states in his letter to the Hebrews, quite explicitly, the answer that he would probably give—"For we do not have a High Priest who cannot sympathize with our weaknesses, but was in all points tempted as we are, yet without sin" (Heb. 4:15). In modern language, Paul would answer the question we raised like this: "Jesus was One who was tempted in every respect as we are, however, He never sinned."
He lives to God. From the time of His death, He lives only for God, that is, for God's benefit and glory. And He lived exclusively for God before His death. Now that He lives, He lives to God. In one sense, of course, He always lived for God. But now He lives to God in a new relationship, as the Risen One, and in a new sphere, where sin can never enter.