PRAISE FOR JESUS PART 3
by John Lowe
(Laurens SC, USA)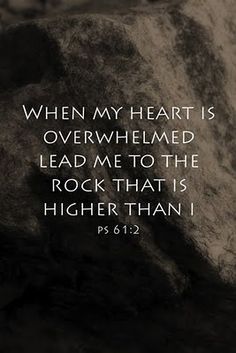 Now we get clear of Judah, and come to Shiloh, of whom Jacob says, "unto him shall the gathering of the people be." Ah, beloved, there are no gatherings of the people anywhere else like those who come to Christ. It is no small thing that, all these years, the multitudes have gathered in this house, Sabbath by Sabbath, and why do they come? I confidently affirm that the only reason why such crowds gather here is because the preacher's theme is Christ. Feebly as he sometimes preaches, his unvarying theme is the cross, the precious blood, the all-sufficient sacrifice of Christ offered once for all on Calvary. This is a theme which never palls upon the ear, this is a subject which never grows stale. "We preach Christ crucified," for this is the magnet that draws the people unto him. Jesus himself said, "I, if I be lifted up from the earth, will draw all men unto me. This he said, signifying what death he should die." The crowds that come here are nothing in comparison with the multitudes that have been and are still being drawn to Christ by the magnet of his death. I see his cross standing on yonder hill, and I see the people gathering to it from every quarter. There was a little stream at first, but it grew, and none of us can tell how many have already been drawn unto Christ, and still, they come! While I have been speaking to you, they have kept on coming to him, and so they shall until "he shall have dominion also from sea to sea and from the river unto the ends of the earth." "Yea all kings shall fall down before him: all nations shall serve him." "To him shall the gathering of the people be." They may seem to us to be long in coming, but they must come. The vision may tarry, but it is sure; and at the appointed time there shall be heard a great shout from the dwellers on the land, and from those far off upon the sea and from the glorified in heaven, saying, "The kingdoms of this world are become the kingdoms of our Lord, and of his Christ: and he shall reign for ever and ever."

At the last good old Jacob seems to have had his eyes opened, and to have seen a very singular vision of Judah's King: "Binding his foal unto the vine, and his ass's colt unto the choice vine." Yes, 'tis he, the very same of whom the prophet wrote, "Behold, thy King cometh unto thee, meek, and sitting upon an ass, and a colt the foal of an ass." This is Judah-Jesus; he is a King, but he goes not down to Egypt for horses; he is meek and lowly, so he is content to ride upon the humble ass in his triumphal entry into Jerusalem. The mention of "the vine" and "the choice vine" naturally turns our thoughts to his most instructive parable of the Vine and the branches; and as the ass's colt was bound to the vine, so is the Church of God bound to him, who said, "I am the true Vine, and my Father is the Husbandman."

Jacob's next words are also very suggestive: "He washed his garments in wine, and his clothes in the blood of grapes." You know the meaning of the allegory. Jesus went to Gethsemane, and there "the blood of grapes "upon the true Vine—I mean, the bloody sweat that exuded from every pore of his sacred body, — was so copious as to make his garments
appear as though they had been washed in wine. They took him to Gabbatha, and there they scourged him so cruelly that again his clothes looked as if they had been washed in the blood of grape, and so he passed on through the streets of Jerusalem until he came to Golgotha. Can you bear to see him taking his last bloodbath on Calvary? "His dying crimson, like a robe, Spreads o'er his body on the tree."
After that terrible bloodbath, how does he look? What aspect does he bear? Jacob said, "His eyes shall be red with wine, and his teeth white with milk." His eyes were red with wine, but again it was the red wine of his own most precious blood flowing down from his thorn-crowned brow; and the white teeth seem to suggest the spotless purity of the Son of God even when he, who knew no sin, was made sin for us, that we might be made the righteousness of God in him. Oh, we must praise our blessed Judah-Jesus, for he was still fairest of the fair even when his face was marred more than the face of any man! Let us humbly bow before him, let us gratefully adore him as we remember that, "being found in fashion as a man, he humbled himself, and became obedient unto death, even the death of the cross."
But that was not the end of him; for he was buried, but the third day he rose again; and, after tarrying a while with his disciples, he ascended to his Father and our Father, to his God and ours; and he is coming back again, one of these days, "to be glorified in his saints, and to be admired in all them that believe" in him.
Long ago, Isaiah asked, "Who is this that cometh from Edom, with dyed garments from Bozrah? this that is glorious in his apparel, traveling in the greatness of his strength ?" And the answer came at once, "I that speak in righteousness, mighty to save." Then the prophet asked, "Wherefore art thou red in thine apparel, and thy garments like him that treadeth in the winefat?" And he answered, "I have trodden the winepress alone; and of the people, there was none with me: for I will tread them in mine anger, and trample them in my fury; and their blood shall be sprinkled upon my garments, and I will stain all my raiment. For the day of vengeance is in mine heart, and the year of my redeemed is come." To all who trust him, our great Judah-Jesus is still "mighty to save." All blood-bedewed from Calvary, he cries, "Come unto me, all ye that labor and are heavy-laden, and I will give you rest." To every sincere penitent, he still speaks in righteousness, and says, "I washed my garments in wine, and my clothes in the blood of grapes when I trod the winepress of Jehovah's wrath for your sake; when there was none to help, mine own arm brought salvation unto me, but it was for you that I suffered." Oh, believe him, sinner! Trust him, and so become a child of God by faith in Christ Jesus, and then go forth to serve him and to praise him all your days, and to glorify him for ever. Let us all go our way still singing the praises of our blessed Lord and Master.
"Let him be crown'd with majesty
Who bow'd his head to death;
And be his honors sounded high
By all things that have breath.
"Jesus, our Lord, how wondrous great
Is thine exalted name!
The glories of thy heav'nly state
Let the whole earth proclaim."