PRAYER CHANGES THINGS
by Charles Robey
(Trussville AL, USA)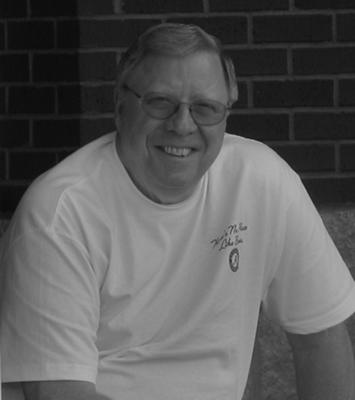 My denomination is "Independent Bible Church" -Retired Lay Leader


Do not be anxious over anything, but in everything by prayer and supplication along with thanksgiving let your petitions be made know to God
Phill 4:5

BASICALLY PRAYER IS SIMPLY TALKING TO GOD

FIRST, WE MUST KNOW TO WHOM WE PRAY

There is only one God. There is only one way through God, that is his son Jesus Christ.
God, our heavenly father, and the only one we can be assured hears and answers us. God is amazing love, mercy and forgiveness. John 14: 6

WHY DO WE PRAY?

(ask for comments)
Prayer unleashes Gods power
Prayer opens the channels of Gods blessing
Its how God accomplishes the things that He wants to see happen in our lives.
It opens the doors of opportunity for God to move in.

Psalm 55:22 Throw every burden upon God
Psalm 68:19 Blessed be Our God who daily carries the load for us
Psalm 56:9 This I well know, that God is for me

REMEMBER, PRAYER CHANGES US, NOT GOD

WHAT DO WE PRAY FOR?

(ask for comments)
We pray to confess our sins.
Romans 3:23-26
We pray to asks God's Holy Spirit to guide us to spiritual understanding and wisdom
Proverbs 2:6-8
We pray thanking God
Philippians 2:6-8/ 3:5
We pray to worship God
Psalm 95:6-7
PRAYERS PURPOSE IS TO ASSIST US IN BUILDING OUR RELATIONSHIP WITH GOD- GOD ALREADY KNOW OUR NEEDS

WHAT ARE WE RESPONSIBLE FOR WHEN IT COMES TO PRAYER?

(ask for comments)
1-Faith- We must have complete faith in God
Now faith is the substance of things hoped for, the evidence of things not seen
Heb 11:2-

2 Obedience We must obey God fully and completely
Having confidence in your obedience, I write to you, knowing that you will do even more than I say
Philemon 21

3-Patience- We must wait on God, for we are on his schedule
But
let patience have its perfect work, that you may be perfect and complete, lacking nothing.
James 1:4
WHAT ARE THE BASIC STEPS IN THE PROPER WAY TO PRAY?
(ask for comments)
1-Bring the problem to God's attention immediately, But always keep the problem God centered and nor problem centered
2- Supplication. The definition of supplication is simply a very honest and clear confession that tells God that you need his help.
3- Focus on God and nor the problem. Keep in mind that our prayers are always to be God centered.
4- Thanksgiving. You are thankful because
You can come to the Father with your problems
That he is concerned about you
That he loves you.
That he said he would help you
He has the problem to see you through and solve the problem
WHAT ARE SOME REASONS GOD SPEAKS TO YOU?
(ask for comments)
God desires fellowship with us
God know we constantly need his direction
God realizes we need comfort and assurance
WHAT ARE SOME METHODS GOD USES TO SPEAK TO US?
(ask for comments)
Through his word
Through the Holy Spirit
Through other believers
Through circumstances
WHY WE SHOULD TRUST GOD?
(ask for comments)
God is right here all the time
God loves us unconditionally
God will listen to us
God will help us
God will hear us
God will give us peach
God will solve our problems
God will keep his promises
WHY ARE PRAYERS NOT ANSWERED?
(ask for comments)
We center on the problem and not God
James understood this when he wrote James 4:3
You ask and do not receive, because you ask wrongly
So tell God your problem and focus on God
WHY DON'T WE PRAY MORE?
(ask for comments)
We are too busy to spend time in prayer
We want immediate solutions to immediate problems
We don't feel it effective
Talking to God makes us uncomfortable
REMEMBER-PRAYER IS!
P-PRAISE
R-REPENTANCE
A-ASKING
Y-YIELD