Prayer - The Doorway To Blessing
by Pr. Paddick Van Zyl
(Johannesburg,ZA)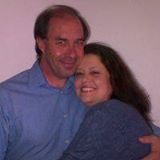 Sermon by Paddick van Zyl on 19-6-2011


Prayer – The Doorway to Blessing

Introduction:

Do we really believe what we pray for? Perhaps the following story will answer this question…..

Illustration :

A small Oklahoma town had two churches and one distillery. Members of both churches complained that the distillery was giving the community a bad image. And to make matters worse the owner of the distillery was an out spoken atheist. He didn't believe in God one bit. The church people had tried unsuccessfully for years to shut down the distillery. So finally they decided to hold a joint Saturday night prayer meeting. They were going to ask God to intervene and settle the matter.

The church folks gathered on Saturday night and there was a horrible thunderstorm raging outside and to the delight of the church members lightening hit that old brewery and it burned to the ground.

The next morning the sermons that were preached in both churches were on the power of prayer.
But the insurance adjusters promptly notified the distillery owner that they were not going to pay for the damages because the fire was an act of God and that was an exclusion in the policy.

The distillery owner was furious and he sued both churches claiming that they had conspired with God to destroy his business. But the churches denied that they had anything to do with the cause of the fire.

The presiding judge opened the trial with theses words: I find one thing in this case most perplexing-we have a situation here where the plaintiff, an atheist is professing his belief in the power of prayer, and the defendants all faithful church members are denying the very same power * (Clint Palmer - Sermon notes)

It seems that sometimes as Christians we pray asking God to do certain things, either in our life or the lives of others, only to be totally surprised when God answers our prayers.
So why do we have to pray?
Because God said so?
What do you seek God to do for you in your prayer time?

So many times we are guilty of saying, "God supply my needs", "God supply my wants", "God make things turn out the way I want them to". A grocery list prayer. He wants to know that you love Him. He not only wants you to tell Him this, He wants you to prove it by serving Him faithfully. He needs to know that you desire to fellowship with Him. This involves spending time with God.

1.Without prayer NOTHING gets done or accomplished.
 Not revival
 Not church growth
 Not Christian growth.
 We will not see the will of God accomplished in our lives
 If no one prays no one gets touched, healed, delivered or saved.

2. Does God answer prayer and why?
Psalm 145:8-9

If God knows the very amount of hair on your head does He not know what you need and what desire and what is best for you even before you ask Him ? Absolutely YES.

James 5:17
1 John 5:14-15

Key to your miracles : P R A Y E R , P R A Y E R & P R A Y E R
Just like a car key is the only thing that will get your car unlocked and able to start, likewise, prayer is the key to unlocking the miracle working power of God in our lives.

Praying produces power in our lives. Holy Spirit power is released and the enemy will try anything to stop you from praying as he knows what happens when Christians release their faith through praying.
Prayer is ALWAYS effective if done correctly and in accordance with the Word of God.

Why did God choose the avenue of prayer to speak to us and we to Him? Why not
supernatural tele-transportation like in Star Trek?
In many religions and cultures people pray to idols or 'gods' Some make use of beads to help them recite their prayers some face a certain direction. Some pray at set times of the day. What does the word of God teach us about prayer?
Interesting fact:
In one Bible commentary I read that in the OT everyone did not pray as freely as we do today. Prevailing opinion was that only a great Rabbi could compose the words to a new prayer . For this reason many common people would recite the prayers of the rabbis given to them.
If prayer is something we are to do unceasingly (Luke 18:1) then best we know how to do it properly.
Jesus was asked by His disciples to teach them how to pray.
Jesus did more than teach them He gave them a Model Prayer to guide them in their praying:
Matthew 6:9-15
9 In this manner, therefore, pray:
Our Father in heaven,
Hallowed be Your name.
10 Your kingdom come.
Your will be done
On earth as it is in heaven.
11 Give us this day our daily bread.
12 And forgive us our debts,
As we forgive our debtors.
13 And do not lead us into temptation,
But deliver us from the evil one.
For Yours is the kingdom and the power and the glory forever. Amen.
Let's look at the Model prayer in a bit more detail:
A. Our Father(v 9) :
You can only call God Father if you have a relationship with Him, if you are born again through the blood of Jesus. The Koran states that God has no children thus the followers of the Koran do not call 'Mohamed' their father.
'God inhabits the praises of His people'
B. God's Priorities(v 10):
Your kingdom come Your will be done .In John 5 :19 & 30 we see that Even Jesus could do nothing by Himself , only what He heard the Father say He must do JESUS did. God's priorities are:
 Your family
 Your Church
 Your nation
C. God's Provision v 11:
God is not a God that wants His children to be in want but notice that our needs are only addressed after we have given our will over To the Father.
D. Repentance , Forgiveness &Getting along with People( v 12):
Jesus is our example of forgiving those who nailed Him to the cross and ridiculed Him (Luke 23:34) (Eph 4:32) Un-forgiveness is a sure way of not having your prayers answered..Mark 11:25-26
E. Power over the devil (v13):
We all need a hedge of protection around us and our loved one's .Commit yourself , loved ones and your possessions to God daily.
F. Divine Partnership (v13):
Praise Him because He has delivered you from every evil work & preserving you for His heavenly Kingdom
Luke 12:32
TYPES OF PRAYER:
Supplication & Petition - Philip 4:6
Agreement -Matt 18:19-21
Intercessory - Rom 8:26
Praying for needs - Mark 11:24
Audible & Silent
PRACTICAL PRAYING:
Conditions we have to meet to have our prayers answered: Heb 11:1,6
No Un-forgiveness
Is it in line with the word of God?
Faith
Always pray the solution, never the problem- Pray the Word
Pray until you experience a release/victory
Expect a response (become quiet and listen)
Write down what you hear from the Holy Spirit Keep a prayer diary
Remember: 'A delay is not a denial'
Thanksgiving: Thank God before you see the manifestation or answer
When you have done all you know to do and prayed then STAND
No matter what the situation, no matter how dark it seems around us we can bring about change if we will only start to pray and persevere in pray until we have a breakthrough. Prayer and Peace are closely connected
AMEN (Shortened due to limited space)