Pre-fleshly State of Christ Part 7 of 9 series: Harmony of the Gospels
by John Lowe
(Woodruff, S.C.)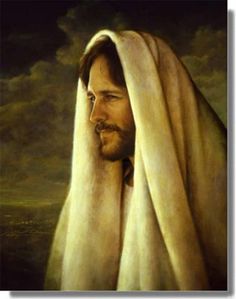 The phrase grace for grace speaks of the freeness of this grace; it is grace for grace' sake. We receive grace, not for our sakes, but only because it seemed good in God's sight. Grace for grace signifies the abundance of grace—it is grace upon grace, one grace heaped upon another. It is a blessing poured out, so much that there shall not be room to receive it. We are to be gracious to others. The apostles received grace—"To me, who am less than the least of all the saints, this grace was given, that I should preach among the Gentiles the unsearchable riches of Christ" (Eph. 3:8), that they might communicate it to others—"As each one has received a gift, minister it to one another, as good stewards of the manifold grace of God" (1 Pet. 4:10). Each believer has received a gift from the Lord, some special function to perform as a member of the Body of Christ (1 C. 12:4–11, 29–31; Rom.12:6–8). These gifts are a stewardship from God. They are not to be used for selfish gain but for His glory and for the good of others. We are not meant to be the terminals of God's gifts to us; His grace reaches us but should not end with us. We are intended to be channels through whom the blessing can flow to others. We are to be good stewards of the manifold grace of God. The grace of God here refers to the undeserved favor, which He offers to man. Manifold literally means multi-colored or variable. Phillips translates it "magnificently varied." We are changed into the divine image, from glory to glory, from one degree of glorious grace to another, (2 C. 3:18). Grace for grace is grace in us answering to grace in him, like the impression upon the paper answers the ink-stamp, line for line. The grace we receive from Christ changes us into the same image—"But we all, with unveiled face, beholding as in a mirror the glory of the Lord, are being transformed into the same image from glory to glory, just as by the Spirit of the Lord" (2 C. 3:18), the image of the Son—"For whom He foreknew, He also predestined to be conformed to the image of His Son, that He might be the firstborn among many brethren" (Rom. 8:29).


17 For the law was given through Moses, but grace and truth came through Jesus Christ.

Alternate Translation (TLB): For Moses gave us, only the Law with its rigid demands and merciless justice, while Jesus Christ brought us loving forgiveness as well.

Continuing the thoughts of verse 14, a sharp contrast is made between the Law of Moses and Jesus Christ (the OT period and the NT era). The law was given to Moses by God. The Law had its place in revealing man's condition. The apostle Paul said, "Therefore 21the law was our tutor to bring us to Christ, that we might be justified by faith" (Gal 3:24). However, the law did not provide grace and truth. Grace was to forgive and pardon the sinner and the truth (or the reality) was that which the sacrifices pointed to, which was Jesus Christ.

For the law was given through Moses. The law that was given through Moses was not a display of grace. It commanded men to obey and condemned them to death if they failed to do so. It told men what was right but did not give them the power to do it. It was given to show men that they were sinners, but it could not save them from their sins.

But grace and truth came through Jesus Christ. He did not come to judge the world but to save those who were unworthy, who could not save themselves, and who were His enemies. That is grace—heaven's Best for earth's worst.

Not only did grace come through Jesus Christ, but truth came by Him as well. He said of Himself, "I am ... the truth." He was absolutely honest and faithful in all that He said and did. He did not show grace at the expense of truth. Although He loved sinners, He did not love their sins. He realized that the wages of sin is death. Therefore, He Himself died to pay the penalty of death that we deserved, in order that He might show undeserved kindness to us by saving our souls and giving us a home in heaven.

John had said (v. 14) that Christ was full of grace and truth, now here he says that we receive grace and truth from Him. This verse mentions two things concerning this grace:
1. It is preferred over the Law of Moses: The Law was given through Moses, and it was a glorious discovery for the Jewish people, but the gospel of Christ is a much greater discovery than it is. The Law was terrifying, threatening, and contained penalties. The Law could not give life, but Jesus Christ did have the power to give life—"For the grace of God that brings salvation has appeared to all men" (Tit. 2:11).
2. Truth has a connection to grace. The gospel holds the greatest truths, as well as the richest grace. The grace that the gospel offers is genuine, since it is grace and truth. It is also grace and truth with reference to the law that was
given by Moses, for it is:
A. The fulfillment of all the Old-Testament promises. In the Old Testament, we often find mercy and truth put together, that is, mercy according to the promise that God first gave to Abraham
22
(See Lu. 1:72).
B. The substance of all the Old-Testament types and shadows. Grace was there in both the ordinances that were instituted for Israel and the advantages that were given to Israel; but they were only shadows of good things to come, even of the grace that is to be brought to us by the revelation of Jesus Christ. He is the true sacrificial lamb, the true scapegoat, the true manna. They had grace in the types of Christ; we have grace in the person of Christ, that is, grace and truth. The law was only made known by Moses. In a certain sense, grace and truth, as well as the ability to find them, is due to Jesus Christ. They were made by him, just as the world was; and by him, this grace and truth exist.
18 No one has seen God at any time. The only begotten Son, who is in the bosom of the Father, He has declared Him.
Alternate Translation (TLB): No one has ever actually seen God, but, of course, his only Son has, for he is the companion of the Father and has told us all about him.
No one has seen God at any time. God is a Spirit and cannot be seen by man
23
(I Tim 6:16). He does not have a body. Although He did appear to men in the OT in visible form as an Angel or as a Man, these appearances did not reveal what God is really like. They were merely temporary appearances through which He chose to speak to His people.
No one has seen God at any time implies three things:
1. That God has a spiritual nature. He is invisible to human eyes. Therefore, we need to live by faith, since we can see Him through the eye of faith—"By faith he forsook Egypt, not fearing the wrath of the king; for he endured as seeing Him who is invisible" (Heb. 11:27).
2. That the revelation, which God made of himself in the Old Testament, was very short and imperfect, in comparison with the revelation we have in Christ: No one has seen God at any time; that is, what was seen and known of God before the incarnation of Christ is nothing compared to what we know now.
3. That none of the Old-Testament prophets were so well qualified to make known the mind and will of God as our Lord Jesus was, for none of them had seen God at any time. Moses beheld the likeness of the Lord according to Numbers 12:8, but was told that he could not see his face (Ex. 33:20). But this commends the Christian religion to us; the fact that it was founded by One that had seen God, and knew more of his mind than anyone else ever did.
The only begotten Son.
How fitting for Christ to see and know God, since He is totally qualified to do so. He alone was worthy to take the book, and to open the seals, (Rev. 5:9). He is, after all, the only-begotten Son; and who is more likely to know the Father than the Son?
24
(see Mt. 11:27). He has the same nature as the Father, so that he who hath seen him hath seen the Father (Jn.14:9). The servant is not supposed to know what his Lord (the Son) knows. Things pass between Father and Son that no one else is aware of.
The Lord Jesus is God's only begotten Son; He is God's unique Son; there is no other son like Him. He always occupies a place of special nearness to God the Father.
Who is in the bosom of the Father. He (Christ) is in the bosom of the Father. He had lain in his bosom from eternity. When he was here on earth, as God, he was in the bosom of the Father, and also when He returned to heaven. The bosom of the Father is:
1. A place of special love. All God's saints are in his hand, but his Son was in his bosom. He is one in nature and essence, and therefore He is one in love.
2. A place of secret counsels. There was a mutual consciousness, between the Father and Son, for who can know God's mind except for His Son? Christ was privy to the bosom-counsels of the Father. The prophets sat down at his feet as scholars; Christ lay in his bosom as a friend.
Even when He was here on earth, Jesus was still in the bosom of the Father. He was one with God and equal with God.
Another thing we receive from Christ is a clear revelation of God to us: He has declared God to us, whom no man hath seen at any time. This was the grace and truth, which came by Christ, the knowledge of God and an acquaintance with Him.
Our Lord Jesus has fully revealed to men what God is like. When men saw Jesus, they saw God. They heard God speak. They felt God's love and tenderness. God's thoughts and attitudes toward humanity have been fully declared by Christ.