PROBLEMS DO NOT MEAN PUNISHMENT
by Jeff Hagan
(Tacoma, WA, USA)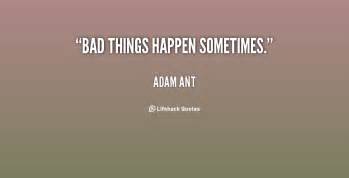 "Wait until your father gets home!" How many of you grew up hearing those words? As children, we would act out during the day and our mothers would keep a list of our "bad" behavior and as soon as dad came home she would fill him in on the day's activities. Dad would then come to us and carry out whatever punishment he saw fit for our misdeeds. This, and scenarios like it, do something very negative. In the developing mind of a child, as they seek to understand how God works, this prototype becomes the means by which we first interpret how God acts toward us. Our first impressions are that God is a strict disciplinarian, that He is "out to get us" every time a mistake is made. Well, this couldn't be further from the truth. What happens is, we think that anytime something goes wrong in life, or anytime something bad happens to us, that God is punishing us.

A woman who has found out she is pregnant hopes and prays for a healthy child but ends up with one who is severely mentally and physically handicapped is in a kind of pain that is beyond our understanding. We cannot come close to comprehending the kind of devastation this brings. The child will never outgrow these defects, they are with the child for life. If that isn't painful enough, the mother's suffering is compounded by Christians (whether they be strangers, acquaintances, friends, and even family) who tell her she must have some hidden sin in her life that caused God to inflict the deformities as a source of punishment. Or a comment is made that the mother is being "paid back" for how she lived her life during some given time period prior to the child. The mother's grief is only magnified and intensified by these kinds of insensitive comments.

This kind of thought process, that is God is punishing us for particular sins with certain problems in our life is baloney. This kind of thinking is in healthy churches to some degree, unfortunately, but it is rampant among the Prosperity Gospel, Health & Wealth, and Word Faith movements. Please do me a favor? Just steer clear of these three mentioned movements. They are false gospels which bring only sadness and pain in the long run. Another faulty concept that is connected to this is the idea that the lack of healing for the child, the failure of the problem being taken out of our way, or the continuation of pain in our life is the direct result of our lack of faith. The person facing the ordeal doesn't have enough faith, so they say, for the situation to be resolved. With this, as is clear, the person is further blamed for trials beyond their control. It amounts to nothing more than blaming the victim.

It kind of baffles me that so many people believe God is too busy to help them out with things, but in times of trouble He has plenty of time to bring about our destruction through punishing us. We don't see Him when we need support, but we are quick to blame Him when we feel pain.

Please listen to this carefully, most problems are not results of God punishing us for sin; the majority are simply the results of reality. We live life on an earth that is not perfect. It has been tainted with original sin, all of it has. You can try and change that all you want, but you won't be successful. Followers of Christ or not, we are going to suffer pain, trials, tribulations, failure, and tragedies as long as we live in this difficult world.

Let's take a quick look at one Scripture passage. Let's go to the book of John, chapter 9, verses 1 through 7:

"As he went along, he saw a man blind from birth. His disciples asked him, "Rabbi, who sinned, this man or his parents, that he was born blind?" "Neither this man nor his parents sinned," said Jesus, "but this happened so that the works of God might be displayed in him. As long as it is day, we must do the works of him who sent me. Night is coming, when no one can work. While I am in the world, I am the light of the world." After saying this, he spit on the ground, made some mud with the saliva, and put it on the man's eyes. "Go," he told him, "wash in the Pool of Siloam" (this word means "Sent"). So the man went and washed, and came home seeing" (NIV, emphasis added).

So, we see here the disciples asking who it was that sinned, the man or his parents, that brought about this punishment. But what did Jesus say? "None of them did, not him nor his parents." He basically shunned the whole "sins-of-the-fathers" idea because it did not apply. This belief was polluting faith thousands of years ago. But Christ told them the man's blindness was not a result of any particular sin, it was not any sort of punishment for something he had done (or not done).

Now, it is true that problems can result from bad decisions we make, negative circumstances that surround us, and as said earlier, the simple fact we live in a fallen and imperfect world. God does not choose to remove the imperfections (yet), and until the time comes when He does (His return), we have to deal with those problems no matter how painful they may be. It should also be said that some problems we face can be the working out of the natural results of some kinds of sins, but that is a far cry from thinking that everything bad that happens to us is a punishment from God. To add further difficulty on ourselves by believing that sin is crouched down behind every problem we face only pushes us away from true, authentic faith in God.

Let me finish with a short quote from a book by Stephen Arterburn and Jack Felton entitled, Toxic Faith, "Rather than focus on a fictional past sin, it is better to focus on how God can use the problem to build our faith and the faith of others" (p.50).