Prologue and Blessings Part 1 of 3 (Rev. series)
by John Lowe
(Woodruff, S.C.)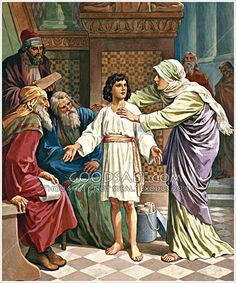 Christ's full identity and God's plan for the end of the world is revealed in the book of Revelation.
Book of Revelation
By: Tom Lowe Date: 3-7-2015


Topic # I. Introductory Material (1:1-3:22)

Subtopic A: Introduction (1:1-1:20)

Lesson: IA1: Prologue and Blessings: (Revelation 1:1-3)


Revelation 1:1-3 (NIV)

1 The revelation from Jesus Christ, which God gave him to show his servants what must soon take place. He made it known by sending his angel to his servant John,
2 who testifies to everything he saw—that is, the word of God and the testimony of Jesus Christ.
3 Blessed is the one who reads aloud the words of this prophecy, and blessed are those who hear it and take to heart what is written in it, because the time is near.


Introduction

This book is not the book of "Revelation's" (plural). It is not "the Revelation of Saint John the Divine." The word "REVELATION is singular—and as the first verse clearly declares, this book is "THE REVELATION FROM JESUS CHRIST, which God gave Him," which doesn't mean it is a revelation about Jesus Christ but the revelation given by Jesus Christ. Revelation is no technical theological idea; it is what God is offering to all who will listen.

Christ's full identity and God's plan for the end of the world is revealed in the book of Revelation. Its emphasis is on Jesus Christ's second coming, His victory over evil, and the establishment of His kingdom. You don't want to miss the main message—the infinite love, power, and justice of the Lord Jesus Christ, so as you read and study Revelation, don't focus so much on the timetable of the events or the details of John's visions.

Revelation was written to seven churches. Though the exact idea of letters to the seven churches is not found in Chapter 1, in verse 4 we do have the phrase, "John to the seven churches which are in Asia," and later (v. 11) John receives the command to write what he sees and send it to the seven churches. He obeyed this command, and wrote his prophecy in the form of a letter, beginning with a greeting of grace and peace from each person of the triune God.

The book of Revelation was probably written during the reign of the Roman emperor Domitian, about a.d. 95, under whose firm rule the Christians were severely persecuted. The emperor had demanded that public worship be rendered to himself; he was to be worshipped as lord and god. Christians refused to obey, and the second great wave of persecution against the church was launched. The Christians were subjected to public ridicule, economic boycott, imprisonment, exile, and death. The book of Revelation was God's answer to that reign of terror. Christians could see, in a dimension never before revealed, that God was still on the throne.


Commentary

1 The revelation from Jesus Christ, which God gave him to show his servants what must soon take place. He made it known by sending his angel to his servant John.

The very first words in the book of Revelation are "the revelation from Jesus Christ," which clearly reveals to us that these 22 chapters contain "the revelation of Jesus Christ1"; that this Revelation was given by Him, and that it was given for the purpose of showing unto God's servants (bond-slaves) things which "must soon take place." There are two important words here, must and soon. History is not haphazard; it has purpose. Those things that are going to occur will happen soon. Here is the proof that it is quite wrong to use the Revelation as a kind of mysterious timetable of what is going to happen thousands of years from now. As John sees it, the things it deals with are working themselves out immediately. The end will come, and you can't take that to the bank, and when it does it will be marked by suddenness and swiftness.

The word "revelation" is the Greek word apokalupsis, from which the word "apocalypse" is derived. The word simply means "unveiling, to reveal, to uncover, to make manifest." A "revelation" exposes what was formerly hidden or secret. In this book, the Holy Spirit pulled back the curtain and gives us the privilege of seeing the glorified Christ in heaven and the fulfillment of His sovereign purposes in the world. In other words, Revelation is an open book in which God reveals His plans and purposes to His church. When Daniel finished writing his prophecy, he was instructed to "shut up the words, and seal the book" (Daniel 12:4); but John was given the opposite instructions: "seal not the sayings of the prophecy of this book" (Revelation 22:10). Why? Since Calvary, the Resurrection, and the coming of the Holy Spirit, God has ushered in the "last days" (Hebrews 1:1-2) and is fulfilling His hidden purposes in the world. "The time is near" (Revelation 1:3; 22:10).

The revelation recorded in this book will show God's servants (the believers) what must soon take place. That information had been formerly veiled but would now be disclosed. Many people have told me that the book of Revelation is difficult, even impossible to understand; but, it was never God's intention to hold back the meaning of the Revelation, but rather to show, to exhibit, to make known its meaning. All who willingly submit to Christ will have little difficulty with this book. The Bible is divinely inspired, and when God says certain things must come to pass, be sure that they will come to pass. But it is a revelation in language which only His servants can read and understand.

This short section gives us a concise account of how revelation comes to men:
• Revelation begins with God, the fountain of all truth. Every truth which men discover is two things—a discovery of the human mind and a gift of God. The reception comes in two ways. It comes from serious seeking. God gave men minds and it is often through our minds that He speaks to us. However, He does not grant His truth to the man who is too lazy to think. It comes from reverent waiting. God sends His truth to the man who not only thinks vigorously, but waits quietly in prayer and in devotion.
• God gives this revelation to Jesus Christ. The Bible never, as it were, makes a second God of Jesus while He walked the earth; rather it stresses His utter dependence on God. "My teaching," said Jesus, "is not mine, but his who sent me" (John 7:16). "I do nothing on my own authority but speak thus as the Father taught me" (John 8:28). "I have not spoken on my own authority; the Father who sent me has Himself given me commandment what to say and what to speak" (John 12:49). It is God's truth that Jesus brings to men; and that is precisely why His teaching is unique and final.
• Jesus sends that truth to John through His angel.
• Finally, the revelation is given to John.

A particular style of ancient literature was called "apocalyptic." Many Jewish apocalyptic works existed at the time Revelation was written. Written to describe the end of the world and God's final victory over evil, these works usually featured spectacular and mysterious imagery as well as hidden secrets that would be revealed. These Jewish works were largely pessimistic, for there was not much hope for the present. Such literature was often written the name of an ancient hero.

The book of Revelation is apocalyptic but is different in several ways:
• It names John as the author rather than an ancient hero.
• It denounces evil and exhorts people not to hide Christian standards.
• It offers hope rather than gloom.

John was not a psychic attempting to predict the future; he was a prophet of God describing what God had shown him (this book is called the prophecy, 1:3). The apocalyptic literature in Scripture (Daniel 10-12; Mark 13; and the book of Revelation) includes fantastic imagery to remind the readers of their constant supernatural battle with evil.

Readers need to understand some characteristics of apocalyptic literature in the Bible. First, the Bible's apocalyptic sections are revelations from God. Revelation is God's giving his people a peek into the future. Second, apocalyptic literature emphasizes God's supernatural acts. Revelation highlights God's power by focusing on the end times, when God will interrupt human history and defeat evil once and for all. Third, apocalyptic literature is symbolic. It attempts to describe supernatural actions with graphic symbols of real events, things, or traits. For example, Christ is described in Revelation 5:6 as having "seven horns and seven eyes." The number seven represents perfection. A horn symbolizes power. So "seven horns" speak of Jesus' extraordinary power, and "seven eyes" speak of His ability to see all things.