Psalm 11: Part 1 of 2 (series: Lessons on Psalms
by John Lowe
(Woodruff, S.C.)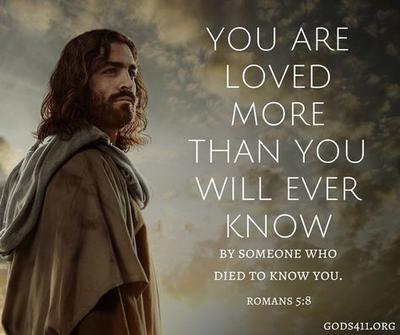 February 25, 2014

Tom Lowe

Psalm 11

Title: The Righteous Lord
To the chief Musician, A Psalm of David.


Psalm 11 (KJV)

1 In the LORD put I my trust: how say ye to my soul, Flee as a bird to your mountain?
2 For, lo, the wicked bend their bow, they make ready their arrow upon the string, that they may privily shoot at the upright in heart.
3 If the foundations be destroyed, what can the righteous do?
4 The LORD is in his holy temple, the LORD'S throne is in heaven: his eyes behold, his eyelids try, the children of men.
5 The LORD trieth the righteous: but the wicked and him that loveth violence his soul hateth.
6 Upon the wicked he shall rain snares, fire and brimstone, and an horrible tempest: this shall be the portion of their cup.
7 For the righteous LORD loveth righteousness; his countenance doth behold the upright.

Introduction
We are not told under what circumstances this psalm was written, but obviously it came out of the persecution and trials in the life of David; however the situation was probably either his persecution by Saul, or the rebellion of his son, Absalom. David was often in danger, whether in the court of Saul (1 Sam. 9:1), in the wilderness being chased by Saul (1 Sam. 18:11; 19:10), or during the rebellion of Absalom. David did flee from Saul's court and hid in the wilderness for perhaps ten years, and he did abandon Jerusalem to Absalom, and take refuge on the other side of the Jordon, both of which proved to be wise moves. The panic which launched this psalm was not David's but that of his apparently well-meaning counselors. Their mood is one of extreme anxiety, but David's is peace. In view of David's attitude, this psalm can be listed with the psalms of confidence (Ps. 4:16; 23; 27; 62; 125; 131).

His life is in danger, and his timid counsellors attempt to persuade him to flee to a place where he will be safe. The suggestion (v. 1), "Flee as a bird to your mountain" comes from the lips of his friends who are anxious to persuade the king to escape, as he had done before when hunted by Saul, to "the rocks of the wild goats" (1 Sam. 24:2). This view is supported, to some extent, by the expression in verse 3, "If the foundations be destroyed," which points to a time when lawful authority was undermined. But David's faith in God is unshakable, and he rejects indignantly their fainthearted, faithless advice, because he is certain that Jehovah, though He tests His servants, does not forsake them. It is the wicked who have good reason to fear God, not the righteous.

Whatever the crisis, the psalm teaches that we must choose between fear (walking by sight) or trust (walking by faith), listening to human counsel or obeying the wisdom that comes from the Lord—"If any of you lacks wisdom, he should ask God, who gives generously to all without finding fault, and it will be given to him" (James 1:5).


Commentary

1 In the LORD put I my trust: how say ye to my soul, Flee as a bird to your mountain?

The psalm opens with the devout psalmist's statement of his basic position, "In the LORD put I my trust." Some other psalms are prefaced with the same strong affirmation of faith (7:1; 16:1; 31:1; 71:1) or with words of similar meaning, because the basis of their confidence in times of stress is, "The LORD is my light and my salvation; whom shall I fear? The LORD is the strength of my life; of whom shall I be afraid?" (Ps. 27:1).
David's friends appear to have a timid nature, since they are worried about his safety. They urge him not only to flee to the mountains, which he did, but also to desert God, and to renounce his faith—which he never did. David marveled at this suggestion, because it defied his faith in the Lord. They didn't seem to have faith that the Lord would see him through—"Many are saying of me, "God will not deliver him" (Ps. 3:2). David's declaration, "In the LORD put I my trust" (or have put) counteracts their suggestion. The enemies of God (including Satan) have always worked toward turning away the faithful servants of God by creating fearful situations—"The same day there came certain of the Pharisees, saying unto him, Get thee out, and depart hence: for Herod will kill thee" (Luke 13:31).
The advice of David's friends is the same recommendation you may get from psychologists today. They will tell you that what you need to do is get away from your problems. Go off somewhere—what you need is rest. You wish it was as simple as that; but you can't run away from
yourself. How true that is! People would tell David, "Flee as a bird to your mountain," but he knew that was not the way to solve his problems, so he did what he had done many times before, he fled to the Lord for safety. The phrase is more accurately translated "as a little bird." Those who tell you to run away from your problems or from some situation you ought to face are not giving good advice. You should not run away out of fear, and it is wrong to flee from the place of duty, as Nehemiah was invited to do (Neh. 6:10-11). Many who were telling David to run away and get out of the country were afraid for his life, because an enemy was trying to kill him. The leader who flees needlessly from the crisis is only a hireling and not a faithful shepherd—"The hired hand is not the shepherd who owns the sheep. So when he sees the wolf coming, he abandons the sheep and runs away. Then the wolf attacks the flock and scatters it. The man runs away because he is a hired hand and cares nothing for the sheep" (John 10:12-13).
David had found sanctuary in the mountains before. The mountains offered hiding places where the psalmist could be free from pursuit. His flight is to be prompt and speedy, because there is no time to lose, since his life is in immediate jeopardy. The "Godless" is better than "the wicked," since the context shows they are not among those who put their trust in the Lord. The believer, though not terrified by his enemies, may be tempted, by the fears of his friends, to desert his post, or neglect his work. They perceive his danger, but not his security, they give him council that savors of worldly policy, rather than heavenly wisdom.
"My soul" means "me" (Ps. 3:2); "flee," literally "flee ye," that is, he and his companions or court.
2 For, lo, the wicked bend their bow, they make ready their arrow upon the string, that they may privily shoot at the upright in heart.
"For look," which is how the NIV renders it, suggests that these counselors are walking by sight and evaluating the situation from the human perspective (see 2 Kings 6:8-23). There was a secret plot afoot, which was not unusual in an eastern palace. The bows and arrows may have been literal, but it is possible that they are metaphors for deceptive and destructive words.
If the enemy in this instance was Absalom, then those who were following Absalom were willing to kill David if they had the opportunity. There was great bitterness on both sides. When Absalom went into battle against his father, David did not run away. David retreated in order to reconnoiter and then attacked his son with his army. David gave specific instructions to his three captains, "Remember my boy Absalom, and don't harm him. I want him safe." Absalom made a big mistake by fighting his father and the veterans who were with him, because David was a seasoned warrior and knew all the tricks of the trade. He knew how to fight in the forests and in the mountains. Absalom and his men were not as experienced, and they lost. Not only was their bitterness on Absalom's side, it was also on David's side—although not in David's heart—but Joab, one of David's captains, when he had the opportunity, put a dart through the boy and killed him. There was bitterness on both sides.
The death of his son broke David's heart. I don't think he ever recovered from that. When Absalom tried to take over, David fled from Jerusalem. Law and order had disappeared. No longer was there worship of the living and true God.
Two reasons are given to support the advice to "flee" (v. 1). The first is "the wicked bend their bow, they make ready their arrow upon the string, that they may privily shoot." The death of the psalmist at the hands of his enemies is imminent. They have already placed their arrows on the string, they have made their plans, and everything has been made ready. Their methods of accomplishing their evil purpose are compared now to a hunter of birds, and now, by a change of metaphor, to robbers who attack their victims under cover of darkness. By such language the hopelessness of evading their deadly assault is stressed.
"The upright in heart" refers to David and his followers who had manifested their integrity both towards God and towards Saul, whom he had faithfully served and spared his life when he could have taken it. David was upright before God (v. 2) and righteous (vv. 3, 5), and he knew that the Lord was righteous and would do the right thing (v. 7).
"Privily" means "in darkness."