Psalm 12: Part 3 of 3 (series: Lessons on Psalms)
by John Lowe
(Woodruff, S.C.)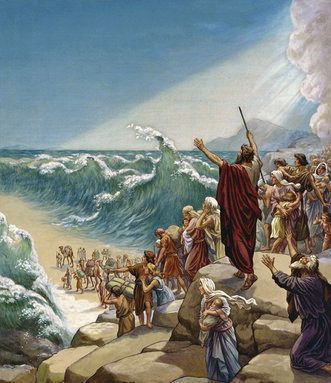 8 The wicked prowl on every side, When vileness is exalted among the sons of men.

"The wicked prowl" is literally, "go to and fro." Here is portrayed the midnight society in which the lawless prowl unchecked, the sort of society that is bound to be fashioned "when vileness is exalted among the sons of men." It is tragic to think that such a thing is possible. "The wicked prowl on every side" may denote any of the following meanings:

Their great numbers, they seem to be everywhere.
Their freedom and safety; they are not restrained or punished, but go boldly and securely wherever they want.
Their proficiency and success. They grow worse and worse, and prosper in and by their wickedness.
Their unceasing and untiring effort in doing mischief to good men.


Here we have a picture of the wicked and worthless men of "this generation" who exercise authority and power through deceptive words. They are continually on the prowl, exalting vileness (i.e. all manner of wickedness, lying and slandering, profaneness, oppression, cruelty, and the like) and scoffing at virtue. Yet God's words, which are true, affirm that such people will be destroyed. When voting on men for political office reputation and position are second; desire to be led by the godly is first. On any other terms nations condemn themselves—like people, like leaders.

This wicked generation is described in Proverbs 30:11-14:

There is a generation that curses its father, and does not bless its mother. There is a generation that is pure in its own eyes, yet is not washed from its filthiness. There is a generation—oh, how lofty are their eyes! And their eyelids are lifted up. There is a generation whose teeth are like swords, and whose fangs are like knives, to devour the poor from off the earth, and the needy from among men.

We are living in a day like this, and it will be especially true during the time of the Great Tribulation. Listen to the Prophet Isaiah when he says, "Hear the word of the Lord, You who tremble at His word: "Your brethren who hated you, who cast you out for My name's sake, said, 'Let the Lord be glorified, that we may see your joy.' But they shall be ashamed" (Isa. 66:5). This is a wonderful picture given to us which describes the temple worship in Jerusalem at, I think, at the end of the age. The Lord Jesus said in His day, when the enemy came to arrest Him, "When I was with you daily in the temple, you did not try to seize Me. But this is your hour, and the power of darkness" (Luke 22:53). We go through times when the enemy has the upper hand, but God won't let something happen to His own unless it will accomplish some worthwhile purpose in their hearts and lives.

The psalmist issues a call to action for "the wicked strut about and evil is praised throughout the land." People boast about things they ought to be ashamed of—"For many walk, of whom I have told you often, and now tell you even weeping, that they are the enemies of the cross of Christ: whose end is destruction, whose god is their belly, and whose glory is in their shame—who set their mind on earthly things" (Phil 3:18-19). Is there a way to restrain and overcome this national decay? Yes! God's people are salt and light (Matt. 5:13-16). If there were more light in the land, there would be less darkness, and if we had more salt, there would be less decay. As God's people worship God, pray, and share the Gospel with the lost, more people will trust Christ and increase the light in the land. We must also share the truth of the Word with the next generation (2 Tim. 2:2) and prepare them for the battles and opportunities to come (78:1-8; 102:18). The church is always one generation from extinction, so we must be faithful to win the lost and teach the believers, or vileness will conquer the land.

God's people cannot escape the encounters they are bound to have as long as they are closely surrounded on every side by this godless class of men. But though they talk insolently and act wickedly, God, seeing them for what they are, will protect His people from the damage they would cause.