Psalm 2 Part 1 of 6 (Series; Lessons on Psalms)
by John Lowe
(Woodruff, S.C.)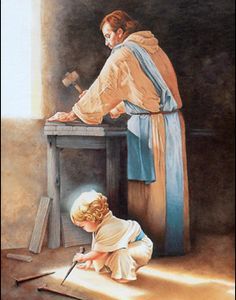 12-1-13

Tom Lowe

Psalm 2
1 Why do the heathen rage, and the people imagine a vain thing?
2 The kings of the earth set themselves, and the rulers take counsel together, against the LORD, and against his anointed, saying,
3 Let us break their bands asunder, and cast away their cords from us.
4 He that sitteth in the heavens shall laugh: the Lord shall have them in derision.
5 Then shall he speak unto them in his wrath, and vex them in his sore displeasure.
6 Yet have I set my king upon my holy hill of Zion.
7 I will declare the decree: the LORD hath said unto me, Thou art my Son; this day have I begotten thee.
8 Ask of me, and I shall give thee the heathen for thine inheritance, and the uttermost parts of the earth for thy possession.
9 Thou shalt break them with a rod of iron; thou shalt dash them in pieces like a potter's vessel.
10 Be wise now therefore, O ye kings: be instructed, ye judges of the earth.
11 Serve the LORD with fear, and rejoice with trembling.
12 Kiss the Son, lest he be angry, and ye perish from the way, when his wrath is kindled but a little.
Blessed are all they that put their trust in him.


Introduction

Psalm 1 emphasizes God's Law while Psalm 2focuses on prophecy. The first psalm presents the perfect man, the happy man. The people in Psalm 1delight in the law, but the people in Psalm 2 defy the law. Psalm 1 begins with a beatitude and Psalm 2 ends with a beatitude. Psalm 1 is never quoted in the New Testament, while Psalm 2 is quoted or alluded to at least eighteen times, more than any other psalm. (See Matt. 3.17; 7.23; 17.5; Mark 1.11; 9.7; Luke 3.22; 9.35; John 1.49; Acts 2.25-26, 13.33; Phil. 2.12; Heb. 1.2, 5; 5.5; Rev. 2.26-27; 11.18; 12.5; 19.15). It is a Messianic psalm, along with 8, 16, 22, 23, 40, 41, 45, 68, 69, 102, 110, and 118. The test of a Messianic psalm is that it is quoted in the New Testament as referring to Jesus (Luke 24.27, 44). But this is also a royal psalm, referring to the coronation of a king and the rebellion of some vassal nations that hoped to gain their freedom. Other royal psalms are 18, 20, 21, 45 (a royal wedding), 72, 89, 101, 110, and 144. According to Acts 4.25, David wrote this psalm, so it may have grown out of the events described in 2 Samuel 5.15-25, 8.1-14, and 10.1-19.

Israel was ruled directly by the Lord through His prophets and judges until the nation asked for a king (1 Sam. 8). The Lord knew this would happen—"And I will make thee exceeding fruitful, and I will make nations of thee, and kings shall come out of thee. And I will bless her, and give thee a son also of her: yea, I will bless her, and she shall be a mother of nations; kings of people shall be of her" (Ge. 17:6, 16)—and made arrangements for it (Deut. 17:12-20). Saul was not appointed to establish a dynasty, because the king had to come from Judah (Ge. 49:10), and Saul was from Benjamin. David was God's choice to establish the dynasty that would eventually bring the Messiah into the World (2 Sam. 7). However, both Psalm 2 and 2 Samuel 7 go far beyond David and his successors, for both the covenant and the psalm speak about a universal kingdom and a throne established forever. This can be fulfilled only in Jesus Christ, the Son of David—"The book of the generation of Jesus Christ, the son of David, the son of Abraham" (Matt. 1:1).

Commentary
1 Why do the heathen rage, and the people imagine a vain thing?
2 The kings of the earth set themselves, and the rulers take counsel together, against the LORD, and against his anointed, saying,
3 Let us break their bands asunder, and cast away their cords from us.

David didn't expect a reply when he asked this question, because there is really no reply. It was an expression of astonishment: "When you consider all that the Lord has done for the nations, how can they rebel against Him!" God has provided for their basic needs,—"And saying, Sirs, why do ye these things? We also are men of like passions with you, and preach unto you that ye should turn from these vanities unto the living God, which made heaven, and earth, and the sea, and all things that are therein: Who in times past suffered all nations to walk in their own ways. Nevertheless he left not himself without witness, in that he did good, and gave us rain from heaven, and fruitful seasons, filling our hearts with food and gladness" (Acts 14:15-17)—guided them, kept them alive, and sent a Savior to bring forgiveness and eternal life—"God that made the world and all things therein, seeing that he is Lord of heaven and earth, dwelleth not in temples made with hands; Neither is worshipped with men's hands, as though he needed any thing, seeing he giveth to all life, and breath, and all things; And hath made of one blood all nations of men for to dwell on all the face of the earth, and hath determined the times before appointed, and the bounds of their habitation; That they should seek the Lord, if haply they might feel after him, and find him, though he be not far from every one of us: For in him we live, and move, and have our being; as certain also of your own poets have said, For we are also his offspring. Forasmuch then as we are the offspring of God, we ought not to think that the Godhead is like unto gold, or silver, or stone, graven by art and man's device. And the times of this ignorance God winked at; but now commandeth all men every where to repent : Because he hath appointed a day, in the which he will judge the world in righteousness by that man whom he hath ordained; whereof he hath given assurance unto all men, in that he hath raised him from the dead" (Acts 17:24-31). "And they shall drive thee from men, and thy dwelling shall be with the beasts of the field: they shall make thee to eat grass as oxen, and seven times shall pass over thee, until thou know that the most High ruleth in the kingdom of men, and giveth it to whomsoever he will" (Dan 4:32). Yet, from the tower of Babel (Gen. 11) to the crucifixion of Christ (Acts 6:21-31) to the battle of Armageddon—"And I saw heaven opened, and behold a white horse; and he that sat upon him was called Faithful and True, and in righteousness he doth judge and make war" (Rev. 19:11)—the Bible records humanities foolish and futile rebellions against the will of the Creator. The kings and minor rulers form a conspiracy to break the bonds the Lord has established for their own good. The picture is that of a stubborn and raging animal, trying to break the cords that bind the yoke to its body—"I will get me unto the great men, and will speak unto them; for they have known the way of the LORD, and the judgment of their God: but these have altogether broken the yoke, and burst the bonds" (Jer. 5:5). But the attempt is futile (vain) because the only true freedom comes from submitting to God and doing His will. Freedom without authority is anarchy, and anarchy destroys.

Why do the heathen (Gentiles) rage, and the people (Jews) imagine a vain thing? The word vain as it is used here means "empty." It means this which has so enraged the Gentiles, and has brought mankind together in a great mass movement, will never be fulfilled, will never be accomplished. It is an empty, futile thing that has brought mankind together.

"The kings of the earth set themselves" are the political rulers, "and the rulers take counsel together" are the religious rulers. Not only do you have the masses of mankind in this protest movement, but the establishment has joined in with it. Here are the rulers, both religious and political, joining together. Well, what is it they are protesting? Who are they against? They are "Against the Lord, and against His anointed." Here the word "anointed" means "Messiah"—that is what it is in Hebrew. When the word is brought over in the Greek New Testament it is Christos, and in English, it is "Christ." In the Old Testament kings were anointed (1 Sam. 10.1; 2 Ki. 11.12), as were prophets and priests (Ex 28.41). Jesus said that the world hated Him and would also hate those who followed Him (Jn. 7.7, 15, 18-19, 24-25; Matt. 24.9; Lk. 21.17). Here is a great worldwide movement that is against God and against Christ. The nations' rebellion isn't against "God" in some abstract way; they defy the Messiah, Jesus Christ, the Son of God. The one thing the nations can agree on is "We will not have this man rule over us" (Luke 19.14). The phrase "set themselves" means "get ready for war." The consequence of this defiance against the Lord and His Christ are described in Romans 1.18, and it isn't a pretty picture.

Now when did this movement begin? Scripture has the answer. Over in the fourth chapter of the Book of Acts, when the first persecution broke out against the Church, we're told that the apostles Peter and John, after they had been threatened, returned to the church to give their report: "And when they heard that, they lifted up their voice to God with one accord, and said, Lord, thou art God . . ." (Acts 4.24).

We need to pause here for just a moment, because this is one of the things the Church is not sure about today: "Lord, thou art God." Many people are not sure He is God. They wonder, but the early Church had no doubt about it—they were sure Jesus is God!