Psalm 5: Part 3 of 7 (series: Lessons on Psalms)
by John Lowe
(Woodruff, S.C.)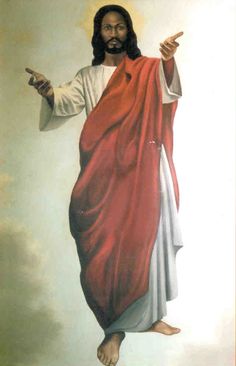 "Thou hatest all workers of iniquity."


What does that mean? Are we wrong in telling men that no matter how sinful they are God loves them? We cannot be wrong for the Word itself says, "God so loved the world, that He gave His only begotten Son, that whosoever believeth in Him should not perish, but have everlasting life" (John 3:16), and that world is made up of sinners. What does, "Thou hatest all workers of iniquity" mean? God abhors the work of ungodly men. No matter how true it is that He loves the sinner, He hates his sin and longs to see the sinner separated from his sin. If men persist in continuing in their sin there can be nothing but banishment from God for eternity, and so destruction comes to the workers of iniquity.

"The LORD 'hates' the wicked in the sense that he despises their wicked character and deeds and actively opposes and judges them for their wickedness "The LORD examines the righteous, but the wicked and those who love violence his soul hates" (Psalms 11:50)..

6 Thou shalt destroy them that speak leasing: the LORD will abhor the bloody and deceitful man.

Thou shalt destroy them that speak leasing.

Thou shalt destroy—with an everlasting destruction from thy presence, and the glory of thy power, them that speak leasing (falsehood or lies). They don't tell just one lie, but they continue to do so, and they will not be reformed. I once knew a man who would lie when the truth would serve him better. Some men are entirely without integrity and honesty, and they allow themselves to be used by the father of lies to spread lies and slanders. The area of greatest concern here is probably matters of religion, such as false doctrines, errors, and heresies, which are nothing but lies; hence, all that deny the deity, Sonship, and Messiahship of Christ, are liars, and followers of the man of sin who only speaks lies. Moreover, they are hypocrites, since they pretend to be religious while spreading false doctrine in common conversations; like Satan, they are abominable in the sight of God; and he will destroy them, either with bodily diseases, like Gehazi, who was smitten with a leprosy; or with physical death, like Ananias and Sapphira; or with eternal destruction, the destruction of body and soul in hell; for all liars have their part in the lake which burns with fire and brimstone "But the cowardly, the unbelieving, the vile, the murderers, the sexually immoral, those who practice magic arts, the idolaters and all liars--their place will be in the fiery lake of burning sulfur. This is the second death" (Revelation 21:8)..

The LORD will abhor the bloody and deceitful man.

The bloody . . . man or "bloodthirsty" man is generally understood to be a man guilty of murder, or willing to do so. The Lord will hate the bloody and deceitful man; or "the man of blood and deceit"; who thirsts for blood; who sheds innocent blood, as the Targum paraphrases it. He showed his resentment of Cain, the first murderer, in a way that was intolerable to him. He very early established a law, requiring that he who shed man's blood, by man should his blood be shed.

Along with the bloody man there is the deceitful man; those who flatter for selfish reasons, and are said to be double-tongued, because they lie in wait to deceive their neighbor, whether in things worldly or spiritual—they are the objects of his abhorrence and indignation "But you, O God, will bring down the wicked into the pit of corruption; bloodthirsty and deceitful men will not live out half their days. But as for me, I trust in you" (Psalm 55:23).. Liars and murderers are in a particular manner said to resemble the devil and to be his children, and therefore it may well be expected that God would despise them. Now David's knew his enemies were these kinds of persons—foolish wicked men, proud and haughty, workers of iniquity, liars, bloodthirsty and deceitful men, men that God detested, therefore David hoped and was confident that God would hear his prayers against them, and for himself. These were the natures of David's enemies and such men as these are still the enemies of Christ and his church, men lacking all virtue and honor and the worse they are the surer we may be of their destruction in due time.

7 But as for me, I will come into thy house in the multitude of thy mercy: and in thy fear will I worship toward thy holy temple.

But as for me.

It appears he is making a comparison of himself with his enemies—While it is their nature to be wicked, and have no desire to serve God, they can have
no reason to suppose that He will hear their cry; but I am welcome in His house, and I know that he will listen to my prayer, because He has done so before. David's character and approach to God was completely different than theirs.
I will come into thy house.
This phrase indicates that he expected to be welcomed to the House of God and permitted to enter into His courts, from which he had been driven away, and his purpose was to seek protection and blessing from God. The word "house" refers to the tabernacle, which was regarded as the house or dwelling place of God. The word was applied to the entire structure, including all the courts, and later it was applied to the whole temple. It was the holy of holies, however, which was regarded as the special dwelling-place of God, and no one was permitted to enter except the high priest, and he could only enter once a year. (See Hebrews 9:1-7.)
David, as a layman, would not be entitled to enter within the tabernacle. He would come close to it, probably bring his offering, and then worship while facing toward it.
In the multitude of thy mercy.
In the multitude of thy mercy means "through the abundance of thy mercy."
"But I pray to you, O LORD, in the time of your favor; in your great love, O God, answer me with your sure salvation. Answer me, O LORD, out of the goodness of your love; in your great mercy turn to me" (Psalms 69:13, 16).
. It was only due to God's mercy that David lived, that he was healthy and strong, that he had a desire to go to God's house, and was permitted to worship there. He was deeply appreciative of all these mercies.
He expected to be delivered from his present troubles, and he felt assured that God would permit him to once again enter into His earthly courts, and there to offer his thanksgivings and praise. But he does not say that his personal purity is what gives him the right of entry. Instead, he declares that his right of entry to the palace is God's "multitude of mercy," not his own innocence.
And in thy fear.
"And in thy fear" means "in great reverence and respect for thee." Fear, or reverence, is often utilized to denote devotion or worship. The next verse contains the phrase "in Thy righteousness" which expresses God's connection to man that makes access possible, and here the phrase "in Thy fear" expresses man's disposition to God which makes worship acceptable. "In the multitude of Thy mercy" and "in Thy fear," taken together, describe the conditions necessary for approaching God. David's worship was never without fear—a reverent sense of God's greatness, power, and perfect holiness.
Will I worship toward thy holy temple?
The worshippers were not permitted to enter the temple, so they worshipped "toward" it; that is, by looking toward it, or prostrating themselves toward it as the special dwelling-place of God. If they were in the courts around the temple, they worshipped with their faces toward the place where God was supposed to reside; if they were far away, even in distant lands, they still turned their faces toward Jerusalem and the temple
"Now when Daniel learned that the decree had been published, he went home to his upstairs room where the windows opened toward Jerusalem. Three times a day he got down on his knees and prayed, giving thanks to his God, just as he had done before" (Daniel 6:10).
, like the Muslims who face Mecca do now. At the time of prayer, David would, according to the custom of the worship established at that time, turn himself so he was facing in the direction of the tabernacle where the gracious presence of the Lord dwelt
See Psalms 28:2; Psalms 138:7; 1 Kings 8:30, 1 Kings 8:33, 1 Kings 8:38, 1 Kings 8:42, 1 Kings 8:44, 1 Kings 8:48; Daniel 6:10; Jonah 2:4
.
Some have raised the objection that the use of the word "temple" means that this psalm could not have been written by David, since the temple was not built until the time of Solomon. But in reply to this, it may be observed that the word rendered here as "temple" has a generous application, and might be applied to any place of worship. It means a large and magnificent building, a palace
see Proverbs 30:28; Isaiah 39:7; Daniel 1:4
. Here it means the place where Yahweh was supposed to reside, or the place where He is worshipped; and it might be applied to the tabernacle as well as to the temple. In fact, it is "often" applied to the tabernacle that was in use before the building of the temple
1 Samuel 1:9; 1 Samuel 3:3; 2 Samuel 22:7
.