Psalm 5: Part 4 of 7 (series: Lessons on Psalms)
by John Lowe
(Woodruff, S.C.)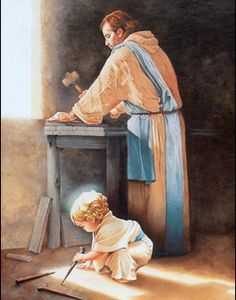 8 Lead me, O LORD, in thy righteousness because of mine enemies; make thy way straight before my face.


Lead me, O Lord, in thy righteousness.

The psalmist makes his request known: "Lead me, O Lord, in thy righteousness," not in mine, but thine; in the righteousness of God, which is revealed in the Gospel, from faith to faith, and is imputed by God, and received by faith; in this righteousness he desired to be led into the house of God, and appear before him. It is only because we have had the righteousness of Christ bestowed upon us that any man can stand before God and worship. Or else the meaning is, that God would lead him in the way of righteousness, in his righteous statutes, judgments, and ordinances, which is the way in which the Lord does lead his people "He restores my soul. He guides me in paths of righteousness for his name's sake" (Psalm 23:3).. Or the idea is that He would lead him for His righteousness' sake; because of His faithfulness to his promises, he would direct, uphold, and never leave nor forsake him. David was very aware that the destiny of man is not in himself, and that he could not direct his own steps; and therefore he desired to be guided by the Lord, and to be led by the right hand of His righteousness, and to be upheld by it as he journeys through life.

He earnestly prays that God, by his grace, would always guide and protect him as he does his duty for the Lord: "Lead me in thy righteousness, because of my enemies"—"Because of those who observe me, who watch for my halting and seek occasion against me." (Heb.)

Because of mine enemies.

In another place they are called "those that observe me," that lie in wait and watch for my halting, as Jeremiah's enemies did; and would rejoice at my fall, and insult me, and blaspheme thy name; therefore lead, guide, and uphold me. We see here, the good use which David made of the hatred of his enemies against him. The more intent they were in finding faults in him, so that they might have something to accuse him of, the more cautious he was to avoid sin and all appearances of it, and the more anxious he was to always be seen doing his duty to God—that he would give them no opportunity to slander him or his religion. The Lord would show him the way to walk, or the course He would have him take. Thus, by wisdom and grace good may come out of evil.

Make thy way straight before my face.

Show me by thy providence, and thy grace, in which way I should walk; let it appear clear and obvious, and remove all obstructions out of the way, that I may walk straight ahead, without any difficulty or hindrance. He seems to refer to his enemies, who lay in wait along the road he must travel, and he asks God to remove them. This reflects David's constant reliance on God. He needs God to lead him and to make the way safe. David's contrast between the wicked and the godly is unassuming, because he knows it is only God's power and work in him that can keep him from going the way of the wicked.

Direct my heart, my counsels, and my affairs, and all the progress and actions of my life; in thy righteousness—"Teach me to do your will, for you are my God; may your good Spirit lead me on level ground" (Psalms 143:10).. Make the way clear, so that I can clearly discern it, and readily, evenly, and smoothly walk in it without making a mistake, or being hindered, or stumbling, which my enemies would gladly take advantage of. David took the right course and it baffled those who wanted to kill him. He committed himself to divine guidance, begged God both by his providence and by his grace to direct him in the right way, and keep him from turning aside and getting off course. He asked for guidance all the time, and in every situation, that the most critical and devious of his enemies, like Daniel's, might not find anything for which to accuse him. We should always do things God's way (thy way), and it is our duty to do so, but not on our own, because He has given to us His just and holy laws, which if we sincerely make the rule of our life, we may in faith beg God to direct us in the way we should go. As for how David's prayer was answered, we have the answer in 1 Samuel 18:14, 15: "In everything he did he had great success, because the LORD was with him. When Saul saw how successful he was, he was afraid of him."

9 For there is no faithfulness in their mouth; their inward part is very wickedness; their throat is an open sepulchre; they flatter with their tongue.

For there is no faithfulness in their mouth.

He gives a description of his enemies, and then he prays against them, not for them. If his
description of them is true, as no doubt it is, they have a very bad character, and if they had not been bad men, they could not have been enemies of a man after God's own heart. He had said in verse 6 that God hated the bloody and deceitful man. "Now, Lord," says he, "that is the character of my enemies: they are deceitful, there is no trusting them, for there is no faithfulness in their mouth." They thought it was not a sin to tell a deliberate lie if it might serve to stain David's reputation, and make him appear loathsome. "Lord, lead me," says he (v. 8), "for this is the character of the men I have to deal with; against whose slanders innocence itself is no refuge. Do they speak fair? Do they talk of peace and friendship? They flatter with their tongues in order to cover their hatred, and to make their point, which they could not do if they spoke truth.
There is nothing in them that can be trusted; nothing in their promises and explanations. They are liars and deceitful, and therefore, I can only appeal to you. It is easy to see the appropriateness of this statement, and of those which follow, if we assume that David refers to the rebellion of Absalom. Absalom had gone to Hebron on a false pretense
"At the end of four years, Absalom said to the king, "Let me go to Hebron and fulfill a vow I made to the LORD. While your servant was living at Geshur in Aram, I made this vow: 'If the LORD takes me back to Jerusalem, I will worship the LORD in Hebron.'" The king said to him, "Go in peace." So he went to Hebron. Then Absalom sent secret messengers throughout the tribes of Israel to say, "As soon as you hear the sound of the trumpets, then say, 'Absalom is king in Hebron'" (2 Samuel 15:7-10).
, and every act of his in this whole transaction had been treacherous and false.
David focuses on what the wicked say that is evidence of their wickedness. He knew what Jesus said later in Matthew 12:34, "Out of the abundance of the heart the mouth speaks." Our righteousness or wickedness will sooner or later show up in our speech. David felt the sting of wicked words and lies against him. Yet this prayer shows something good has come out of the attacks from his enemies. A man's enemies may cause him to pray more passionately, and to watch more closely over his conduct, and for those reasons, they may become his best friends.
Their inward part is very wickedness.
Not only was their external conduct very wicked, but their hearts, their principles, and their motives were very wicked. It was reasonable to conclude this from their conduct. The object of the psalmist is to show that they were completely depraved in all that appropriately constitutes character or that entered into moral conduct. Their inward part is very wickedness, which is evident from what comes out of it— unhappy, distressing, and pathetic evils, severe aggravations; their hearts are the devil's storehouses.
The word rendered wickedness, seems to mean anything which causes anguish or affliction; evil of any kind, natural or moral. Their inward part is full of revolting stuff or rottenness, which emits nauseous vapors through the throat, as though it were an open sepulcher. They pretend to be religious or a friend, two sacred things, but they are neither: Their inward part is wickedness itself, it is very wickedness. They are bloody men for their throat is an open sepulcher, cruel as the grave, gaping and ready to devour and to swallow up, and as voracious as the grave, which never says, "It is enough"
"The leech has two daughters. 'Give! Give!' they cry. "There are three things that are never satisfied, four that never say, 'Enough!' the grave, the barren womb, land, which is never satisfied with water, and fire, which never says, 'Enough!'" (Proverbs 30:15, 16)
.
Romans 3:13 quotes this verse
"Their throats are open graves; their tongues practice deceit. The poison of vipers is on their lips."
to show the general corruption of mankind for they are all naturally prone to wickedness
"At one time we too were foolish, disobedient, deceived and enslaved by all kinds of passions and pleasures. We lived in malice and envy, being hated and hating one another" (Titus 3:3)
.
Their throat is an open sepulcher.
Their throat is like an open grave that is ready to receive its victim, similarly, their throat is open to devour or swallow up the peace and happiness of others. The main idea is that they are liars, dangerous, deceitful, not to be confided in, and slanderous. These open sepulchers send out a foul stench which frequently will bury the good names of good men. But we may take comfort in the knowledge that there shall one day be a resurrection of our good names as well as our bodies. This verse, along with the one that follows, is used by the apostle Paul to demonstrate the universal depravity of man—there may be an Absalom even in the best of us.