Psalm 5: Part 6 of 7 (series: Lessons on Psalms)
by John Lowe
(Woodruff, S.C.)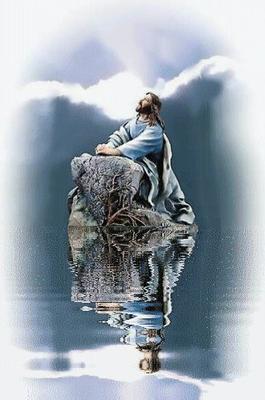 11 But let all those that put their trust in thee rejoice: let them ever shout for joy, because thou defendest them: let them also that love thy name be joyful in thee.


But let all those that put their trust in thee rejoice.

Let all those rejoice who put their trust in You. The righteous aren't made righteous by their words. The righteous are those who trust the LORD and love His name. But their righteousness is evident in their words. They rejoice, they shout for joy, and their joy is in the LORD. The reason they shout for joy is found in Psalm 2:11-12—"Serve the LORD with fear and rejoice with trembling. Kiss the Son, lest he be angry and you be destroyed in your way, for his wrath can flare up in a moment. Blessed are all who take refuge in him." They rejoice because the Lord's protection is for them. On the other hand, the wicked have everything to dread, since they must be cut off; but the righteous have every reason to be happy, because they shall enjoy the favor of God. This is, at the same time, the earnest expression of a desire that they might rejoice, and their earnest desire is that all of God's dealings with them might forever be an occasion for joy. Joy comes to those who trust in Him and it is in proportion to the measure of their faith.

• Do not rejoice, O Israel; do not be jubilant like the other nations. For you have been unfaithful to your God; you love the wages of a prostitute at every threshing floor. (Hosea 9:1)

• Therefore this is what the Sovereign LORD says: "My servants will eat, but you will go hungry; my servants will drink, but you will go thirsty; my servants will rejoice, but you will be put to shame. My servants will sing out of the joy of their hearts, but you will cry out from anguish of heart and wail in brokenness of spirit. (Isaiah 65:13, 14)

• Though you have not seen him, you love him; and even though you do not see him now, you believe in him and are filled with an inexpressible and glorious joy (1 Peter 1:8)

This is David's prayer for the people of God. They are the righteous according to verse 12. Because they put their trust in God, they are assured of His power and all-sufficiency; they risk their all upon His promise, are confident of His protection as they go about doing their duty to Him, and they love his name; they are pleased with how God has made Himself known, and take delight in their relationship with Him. This is true and pure religion, to live a life of contentment in God and dependence on Him.

Let them even shout for joy.

Internal joy or happiness is often expressed by shouting, or singing, as the word translated shout frequently signifies. The meaning is that they should give every proper expression to their feeling of joy. This may be done by singing, or by grateful acknowledgments of praise and gratitude. David's prayer for those who trust God is: "Let them rejoice, and let them have cause to rejoice; let their hearts rejoice, and fill them with joy, with great joy and unspeakable joy; let them shout for joy, with constant joy and perpetual joy; let them eternally shout for joy, with holy joy, and that which focuses on God; let them be joyful in thee, in thy favor, and in thy salvation, not in any creature.

"A touch of enthusiasm would be the salvation of many a man's religion. Some Christians are good enough people: they are like wax candles, but they are not lighted. Oh, for a touch of flame! Then would they scatter light, and thus become of service to their families. 'Let them shout for joy.' Why not? Let not orderly folks object. One said to me the other day, 'When I hear you preach I feel as if I must have a shout!' My friend, shout if you feel forced to do so. (Here a hearer cried, 'Glory!') Our brother cries, 'Glory!' and I say so too. 'Glory!' The shouting need not always be done in a public service, or it might hinder devout hearing; but there are times and places where a glorious outburst of enthusiastic joy would quicken life in all around. The ungodly are not half so restrained in their blasphemy as we are in our praise." (Spurgeon)

Let all those rejoice who put their trust in God: We have permission to do so:

• You have permission for joy. "You have here a ticket to the banquets of joy. You may be as happy as ever you like. You have divine permission to shout for joy." (Spurgeon)

• You have a precept, a command for joy: "Come, ye mournful ones, be glad. Ye discontented grumblers, come out of that dog-hole! Enter the palace of the King! Quit your dunghills; ascend your thrones." (Spurgeon)

• You should pray for joy, both in yourself and others - especially servants of the LORD. "If you lose your joy in your religion, you will be a poor worker: you cannot bear strong testimony, you cannot bear stern trial, you cannot
lead a powerful life. In proportion as you maintain your joy, you will be strong in the Lord, and for the Lord." (Spurgeon)
• You have a promise for joy: "God promises joy and gladness to believers. Light is sown for them: the Lord will turn their night into day." (Spurgeon)
Because thou defendest them.
Undoubtedly, the psalmist had in mind in this expression, himself and his current situation, and those who had remained faithful to him and his righteous cause and were standing with him against his enemies; but, as is often the case in the Psalms, he gives to the sentiment a general form, so that it might be useful to all who fear and love God.
The picture that comes to mind is a mother hen with her chicks tucked safely under her wings. I heard a story about a farmer who was inspecting his field after a fire had destroyed his crop. He saw a charred mass nearby, but when he looked closely he discovered it was the carcass of one of his hens. He moved it slightly with his foot and was surprised to see six little chicks emerge from under the wings. Even in death, she defended her chicks. The Lord will defend and protect those who belong to Him
"Then the LORD will create over all of Mount Zion and over those who assemble there a cloud of smoke by day and a glow of flaming fire by night; over all the glory will be a canopy. It will be a shelter and shade from the heat of the day, and a refuge and hiding place from the storm and rain" (Isaiah 4:5-6).
. David's prayer is: Let them rejoice because you have defended them, covered them, or overshadowed them, and dwell among them. Perhaps he is alluding to the pillar of cloud and fire, which was to Israel a visible token of God's special presence with them and the special protection they were under.
Let them also that love thy name.
"That love thy name" is the same as "That love thee"—thy name is often used for the person. This is but another method of designating the righteous, because one of their characteristics is that they love the name of God.
The name of a person or a thing is a Hebraism, by which the person or thing is expressed. The correctness of this way of speaking will appear sounder from the religion of names, as practiced by the Egyptians, and conveyed by them to the neighboring nations. The names of their guardian deities were not only names of distinction, but also names of honor. The Deity, when asked his name by Moses, complied with this principle or custom, and assumed the name of JEHOVAH, by which he was considered as the peculiar guardian deity of the Israelites. The love of His name, therefore, implies an abhorrence of idolatry, a strong confidence in Him as their guardian Deity, and an unspoken obligation of obedience to His laws, is generally used in the Old Testament to express a religious conduct; and the frequent use of the word name, instead of the express mention of the divine person, will from now on appear to be no diatribe, but to be consistent with the veneration which all nations had for the names of their deities, when used as terms of honor.
Let us learn from David how to pray, not for ourselves only, but for others, for all good people, for all that trust in God and love His name. Let all that are entitled to God's promises have a share in our prayers. Pray that God's grace will be with all that sincerely love Christ and you will see eye-to-eye with God.
Be joyful in thee.
Rejoice in thee—we have so very much to rejoice about—in the Lord's existence, His perfection, sovereignty, and law; His dealings with men, and His provision; in all the ways He has revealed Himself, and all that He has done
"Finally, my brothers, rejoice in the Lord! . ." (Philippians 1:3).
. It is one of the characteristics of the truly pious that they do find their happiness in God. They rejoice that there is a God, and that he is just such a being as he is; and they take delight in contemplating His perfections, in the evidences of His favor and friendship, in communion with Him, in doing his will
"Rejoice in the Lord always. I will say it again: Rejoice!" (Philippians 4:1).
. Rejoice, and leap for joy, as if they were dancing before the Lord! The martyr, Dr. Taylor, danced when he was near the place where he was to be burnt. Rabbi Zaddi Ben Levi repeated this verse when he was at the point of death. Another recited Psalms 32:6, "Therefore let everyone who is godly pray to you while you may be found. . ." A third, Psalms 84:10, "Better is one day in your courts than a thousand elsewhere; I would rather be a doorkeeper in the house of my God than dwell in the tents of the wicked." And a fourth, recited Psalms 31:19, "How great is your goodness, which you have stored up for those who fear you, which you bestow in the sight of men on those who take refuge in you."