PSALM 6: Part 1 of 2 (series: Lessons on Psalms)
by John Lowe
(Woodruff, S.C.)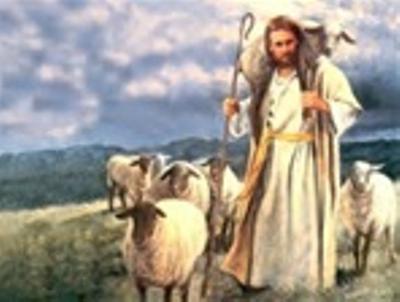 Sunday, February 2, 2014
Tom Lowe

PSALM 6—PERFECT MAN IN THE MIDST OF CHASTISEMENT.

For the director of music. With stringed instruments. According to "Sheminith." A Psalm of David.

1 O LORD, do not rebuke me in your anger or discipline me in your wrath.
2 Be merciful to me, LORD, for I am faint; O LORD, heal me, for my bones are in agony.
3 My soul is in anguish. How long, O LORD, how long?
4 Turn, O LORD, and deliver me; save me because of your unfailing love.
5 No one remembers you when he is dead. Who praises you from the grave?
6 I am worn out from groaning; all night long I flood my bed with weeping and drench my couch with tears.
7 My eyes grow weak with sorrow; they fail because of all my foes.
8 Away from me, all you who do evil, for the LORD has heard my weeping.
9 The LORD has heard my cry for mercy; the LORD accepts my prayer.
10 All my enemies will be ashamed and dismayed; they will turn back in sudden disgrace.


Introduction

The dedication—A psalm of David—tells us that this Psalm was written by David but we are not told when he wrote it. It could have been composed during the period of Absalom's rebellion when David was old, sick, and unable to handle all the complex responsibilities of the kingdom. David's gradual failure as a viable leader was one of Absalom's "selling points" as he stole the hearts of the Israelites.

1 In the course of time, Absalom provided himself with a chariot and horses and with fifty men to run ahead of him. 2 He would get up early and stand by the side of the road leading to the city gate. Whenever anyone came with a complaint to be placed before the king for a decision, Absalom would call out to him, "What town are you from?" He would answer, "Your servant is from one of the tribes of Israel." 3 Then Absalom would say to him, "Look, your claims are valid and proper, but there is no representative of the king to hear you." 4 And Absalom would add, "If only I were appointed judge in the land! Then everyone who has a complaint or case could come to me and I would see that he gets justice." 5 Also, whenever anyone approached him to bow down before him, Absalom would reach out his hand, take hold of him and kiss him. 6 Absalom behaved in this way toward all the Israelites who came to the king asking for justice, and so he stole the hearts of the men of Israel. (2 Samuel 15:1-6)
But the psalm might have been written at any time during David's reign when he was ill and being attacked by his enemies. He describes his dilemma as some physical ailment which has left him faint, in agony, and in anguish—and he cries out to God for mercy. He was sure he was facing death (v. 5), which indicates that his experience was real and that he wasn't using sickness and war as a metaphor for his personal troubles. Psalm 6 is the first of seven "penitential* psalms" in which the writers are being punished by God and experiencing suffering. The other psalms are: 32, 38, 51, 102, 130, and 143, and all of these psalms are helpful to us when we need to confess our sins and draw closer to the Lord. In this psalm, David records the stages in his difficult experience of moving by faith from trial to triumph.

*expressive of penitence or repentance.


Commentary

1 O LORD, do not rebuke me in your anger or discipline me in your wrath.

Eight times in the psalm David addresses God as Lord—Jehovah," the covenant name of God. He first rebukes and then He chastens, just as parents warn their disobedient children before they discipline them.

And you have forgotten that word of encouragement that addresses you as sons: "My son, do not make light of the Lord's discipline, and do not lose heart when he rebukes you, 6 because the Lord disciplines those he loves, and he punishes everyone he accepts as a son." (Hebrews 12:5-6)

According to Hebrews 12:1-13, chastening is not punishment meted out by an irate judge, but discipline given by a loving father to help His children mature.

Those whom I love I rebuke and discipline. So be earnest, and repent. (Revelation 3:19)

Sometimes God chastens us in order to deal with our disobedience, but at other times He chastens us to prepare us for what lies ahead. The words rebuke, anger, discipline, and wrath are all expressions of the recognition of the disciplinary side of suffering. The writer does not deny his guilt or declare his innocence. His punishment must cease before his emancipated body can find relief and be restored. All he can do is cast himself on the mercy of God. The proper reaction to chastening is also the best way of dealing with trouble—prayer!

David's mention of divine wrath indicates that he thought God was angry with him, but that wasn't necessarily true. However, when you consider he was surrounded by foes (v. 7), evildoers (v. 8), and enemies (v. 10), and that his body was weak and in pain and his soul troubled, you can see why he felt like he had a target on his back. If God's wrath against David were to continue, he could not survive.

A new factor enters the discussion here: the possibility that human hostility is the outward expression of divine disapproval, and it is one of the things against which the psalmist prays—a troubled man should always search his conscience for sins which provoke God, and pray for mercy and restoration.

It cannot be determined from the content of this psalm precisely what David' trouble was; whether it was a long and severe physical ailment of some kind, stress caused by a feeling of impending death at the hands of his enemies, or grief he suffered because of his past sins. It is even possible that any great misfortune could be described in such a fashion.

2 Be merciful to me, LORD, for I am faint; O LORD, heal me, for my bones are in agony.

These are the words of a man truly humbled, a broken and contrite spirit experiencing great affliction, sent to awaken conscience and mortify corruption. His sickness caused him to remember his sin, and he looked upon his sickness as a sign of God's displeasure with him. It was the generally held belief of those living at this time that all sickness was the result of sin.

The anguish of this man is so severe that he feels that both his bones, his bodily frame, and soul, his inner resources of mind and spirit, are on the verge of breaking down. His condition is one of the utmost terror, both physically and emotionally. The tranquilizing agent for his condition is prayer—David begged for mercy and asked for God to send help quickly. We are told over and over again in the New Testament that God is rich in mercy. He has had to use a lot of His mercy on me, but He has some left over for you. He has plenty of mercy and we certainly need it.
"Bones" refers to the fundamental part of the body; it is used here to stand for the whole person. To say that his "bones are in agony" is the same as saying his body is wracked with pain.
3 My soul is in anguish. How long, O LORD, how long?

The reason "My soul is in anguish" is partly due to the sympathy I have for my body; and partly due to the mental anguish which is in additional to the physical suffering of verse 2; and partly due to the burden of my sins, and the sense of Your anger, and my own anger and misery. He longed for God's healing.

The answer to the painful question "How long, O LORD, how long?" is "I will discipline you until you learn the lesson I want you to learn and are equipped for the work I want you to do." According to Hebrews 12, when God disciplines us, we can despise it, resist it, collapse under it and quit, or accept it and go on in His will. What God is seeking is submission.

4 Turn, O LORD, and deliver me; save me because of your unfailing love.

David felt that God had turned back on him and deserted him, so he asked Him to return; and then he began to reason with him. Every Jew knew the Lord was "merciful and gracious"—
6 And the LORD passed by before him, and proclaimed, The LORD, The LORD God, merciful and gracious, longsuffering, and abundant in goodness and truth, 7 Keeping mercy for thousands, forgiving iniquity and transgression and sin, and that will by no means clear the guilty; visiting the iniquity of the fathers upon the children, and upon the children's children, unto the third and to the fourth generation. (Exodus 34:6-7)

So David asked God to manifest that mercy to him and spare his life. Furthermore, what would God gain by letting him die? He longs for a new lease on life in order that he might be able to glorify God.

Man is a sinner, and he can only be changed through God's grace and mercy, and never is His grace and mercy more illustrious than when he is restoring backsliders. We have good reason to pray that if it is the will of God and He has any further work for us to do in the world He will spare us so that we may serve Him. Nothing could be better than to leave this world and go to live with Him, but as long as we are here we may profit the church.

David gave two reasons why God should answer his plea. The first one is that the Lord should rescue him because of His unfailing love. God had shown Himself again and again to have an abundance of loyal love, so David pleaded for deliverance on the basis of God's character. The second reason is in the next verse.